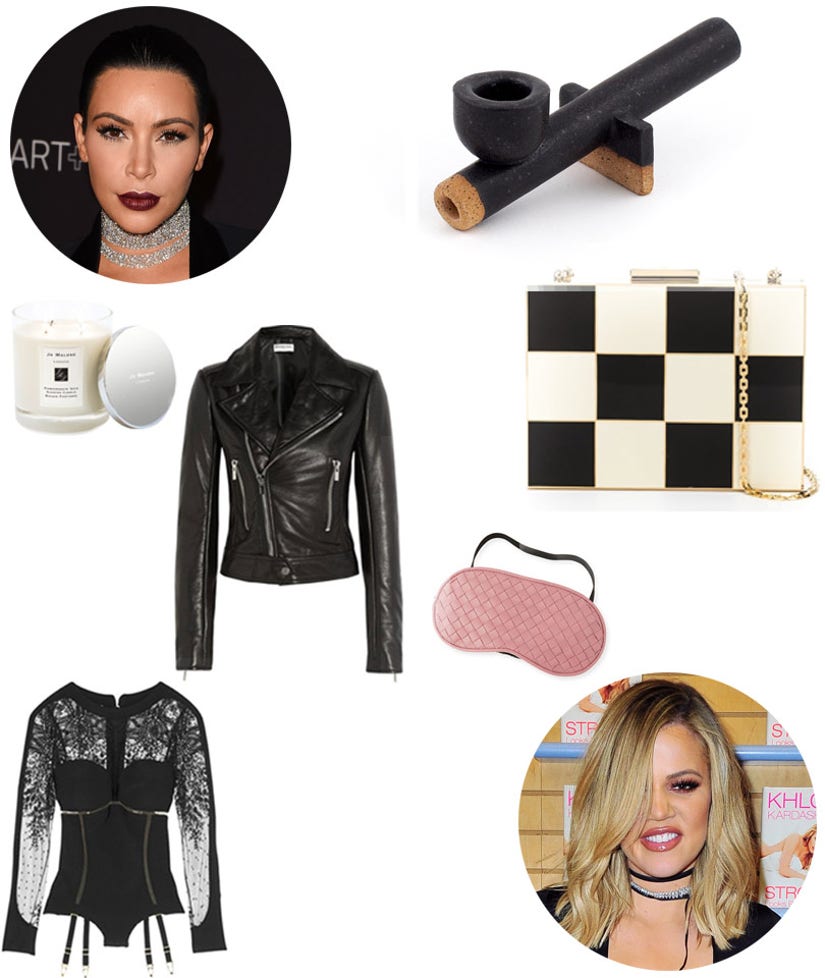 Getty/Kim Kardashian/Khloe Kardashian
If you thought Gwyneth Patlrow's Goop gift guide was unrealistic, wait until you see what the Kardashian/Jenner sisters want you to buy this holiday season!
Kim, Khloe, Kendall and Kylie all posted their shopping suggestions on their official websites, offering up items for the men, women and kids in their lives.
While there were some practical options, each of the ladies included from over-the-top, bank-breaking gifts that we just can't ignore.
New mama Kim served up some pricey picks for the "luxury connoisseur," including a $2,745 leather Balenciaga biker jacket, a $2,305 embroidered La Perla bodysuit and even a $455 Jo Malone candle.
For her part, Khloe picked a $1,125 Ben Madansky device pipe for "your baby bro or the cool dude in your life" and a $3,045 Valentino clutch for the "mom who has everything."
Looks like Kris Jenner will have a good Christmas!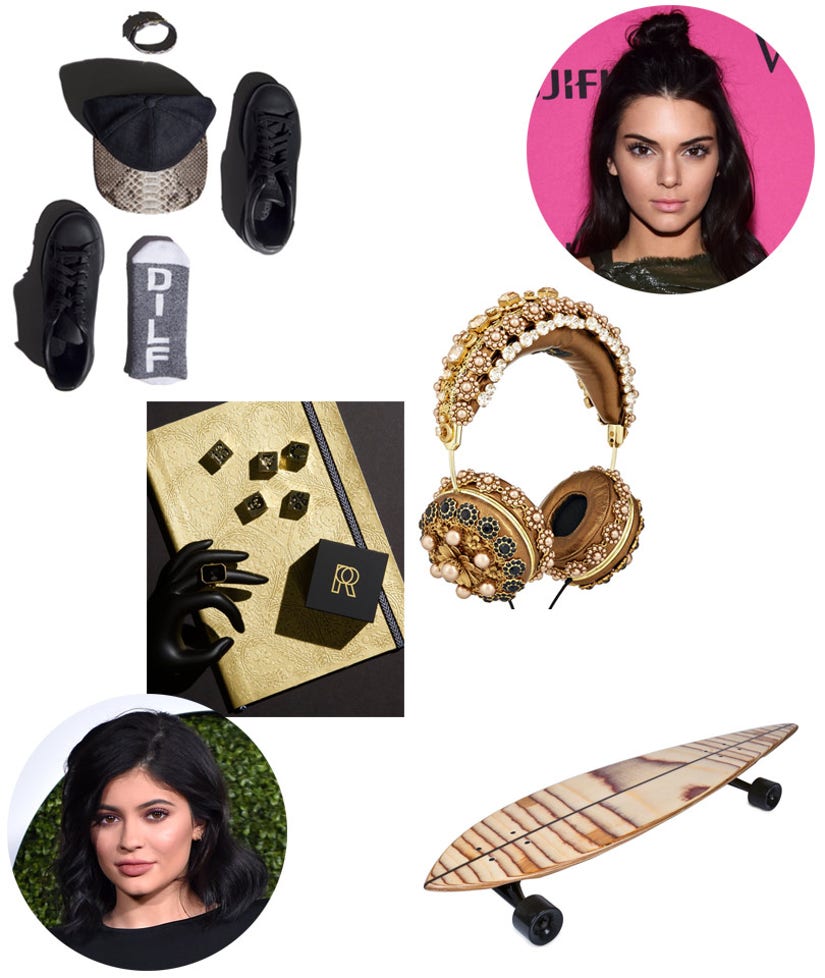 Getty/Kylie Jenner/Kendall Jenner
As for Kylie, it looks like the 18-year-old reality star might spoil boyfriend Tyga with some cool "DILF" socks from Rob Kardashian's Arthur George line ... and gift her momager some Swarovski crystal-embellished dice for $195.
Kendall got in on the fun by suggesting the most expensive gift -- a pair of $8,895 embellished headphones by Dolce & Gabbana. She also included a $2,700 Kelly Wearstler Pacific Skateboard.
What do you think of their gift guide -- are they over-the-top or Santa-approved? Sound off below!