Bindi Irwin is a lady in love!
The daughter of the late Steve Irwin was spotted on vacation in Hawaii with her boyfriend Chandler Powell this week, where the adorable couple couldn't keep their hands off of one another.
The 17-year-old looked cute wearing a long black sweater, while Powell covered up in a gray T-shirt and swim trunks.
Irwin even shared a photo of her 18-year-old boyfriend via Instagram at the time, where she gushed about all of his support during the rigorous reality show.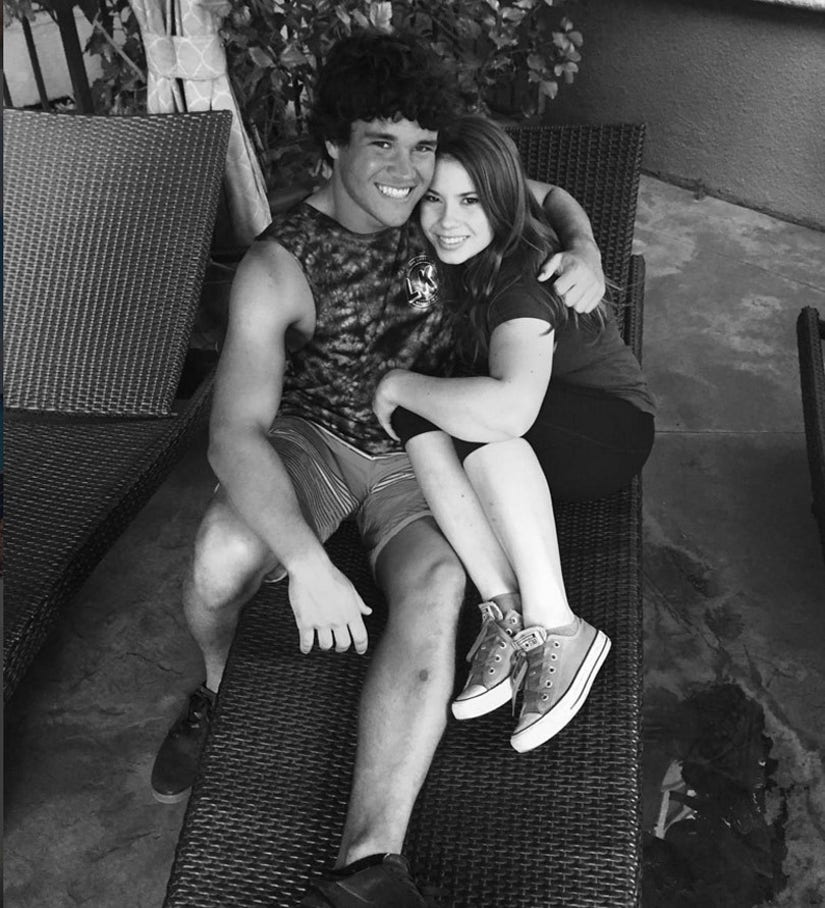 Instagram
"He's here," she wrote with a heart emoji. "Thank you for always making me laugh, helping me to ice my foot when it hurts, making me tea and hugging me when I'm tired. You're amazing."
Bindi first met Chandler in November 2013. The young conservationist's beau is a wakeboarder from Florida and a global ambassador for Irwin's Wildlife Warriors team.
These two sure make one adorable couple -- what do you think about their romantic getaway? Tell toofab in the comment section below and check out the gallery above to see more photos of Bindi through the years!