His lyrics and music videos are all about getting wild and hooking up, but Mike Stud is now a one-woman man.
The rapper has been dating Jose Canseco's daughter, model Josie Canseco, since last year -- but their relationship quickly evolved into something else when he started going out on tour in January.
With Mike's new Esquire docu-series, "This Is Mike Stud," premiering later this month, toofab's Brian Particelli chatted with the couple about the strains the tour put on their relationship and how they overcame them.
toofab: The series revolves a lot around your latest tour. Did you two have a big talk about how you'd handle your relationship before hitting the road?
Mike: We didn't, no. I think it was an interesting time in our lives and careers and there's a first time for everything. It was a no brainer to continue with Josie as I went on the road. We were new, but we were very involved very quickly, hot and heavy. She was open to it and interested in coming and interested in trying to make it all work. It really brought us way closer.
I couldn't have asked for a better partner to understand all of that stuff and to go with the flow and I think that's why Josie and I have worked a lot better and a lot longer than other people looking in would have expected. She really has been understanding and adaptable with our situation and we've grown through it all. There's definitely been hard times and humps to get over but she continues to do it, we both continue to do it.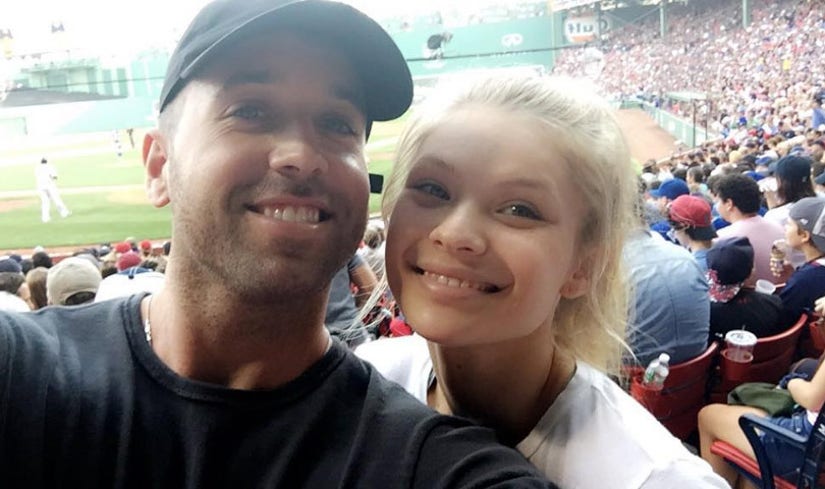 Instagram
toofab: In the first episode, one of Mike's friends remarks that he could have a "line of girls" waiting to "take their turns" with him after his shows. Josie, how do you deal with that and were you worried at all?
Josie: I think every girlfriend who loves someone as much as I love and respect and appreciate Mike is obviously going to be a certain level of concerned and worried but it also comes back to confidence and knowing who you are and what you have with that person and knowing that if it is meant to be and if it's real, then everything's going to work out perfectly.
Me and Mike just have to remind each other that we don't have normal lives. I'm a model, I'm around things that he doesn't necessarily love me to be around. He's a rapper, he's around things I'm not obsessed with him being around too. But at the end of the day, we have this amazing connection and bond and nothing -- especially after the tour and what we've been through -- there really isn't anything that could tear us apart.
Mike: It's just trust. We're not naive, we acknowledge what everyone is thinking is going to happen to us. The show does a great job showing how we're different. We're not the quintessential rapper/model L.A. weird relationship. It's actually real. We care about each other a lot, don't want to disrespect each other. That's what's given us a blueprint for getting through tough times and the sticky situations.
toofab: Is it a hard balance between giving fans attention and reacting to those who might be flirting with you?
Mike: Absolutely. It was actually awesome and eye-opening to be on the outskirts of the after-party f---ing escapades that would go on. Once you take yourself out of it and you see how ridiculous a lot of it is, it was funny. I found humor in watching Kilmer and all my buddies do it and be in that world still.
I'm very hands on with my fans. I'm independent and this show shows the real side of being an independent artist. We have to have real bonds with our fans ... but there were many times where I had to take a step back and think how Josie, if she ever saw this conversation, would feel a certain way about it too. It was a constant adaptation phase. I realize even more the ins and outs of how to save myself from being in situations that could look weird or could upset Josie from afar. I was telling her all the time, we would talk every night, it was really interesting to find myself growing out of it and appreciating the other side of it.
Josie: I think you were very respectful and it's not the easiest thing. We were together maybe 4, 5 months before you went out on the tour. It was one of the more dramatic times of your life. You were very respectful, comforting, always called me and FaceTiming together. As much as we were apart, we'd try to make up for that and make sure we were always communicating, always being honest. Honesty is the number one thing between us, no matter what. Make sure you're understanding of each other's careers and Mike's been amazing at that, so I can't complain.
Mike: It wasn't all roses either [laughs]. We're kind of recapping it. It was a rough and rocky period at certain times, we were growing up. I might be older but she, ironically, made me grow up a lot. It was growing pains for sure, but I think the awesome part is that we both realized we're not going anywhere. There were a lot of disagreements that turned into understanding because we care enough to sit through it and grow from it. It's a constant thing but I think we're making a lot of headway.
"This Is Mike Stud" premieres Tuesday, June 21 at 10 PM ET/PT on Esquire Network.
For more of today's hottest headlines, check out the video below!