Derek Jeter is making the most of his last few days as a single man!
The Yankees star celebrated his bachelor party this week, taking a relaxing getaway with a few of his closest guy friends to the Dominican Republic.
In one shot posted to Instagram, the retired baseball player poses with friends/former teammates, Jorge Posada, Tino Martinez and Andruw Jones from a beach-side golf course.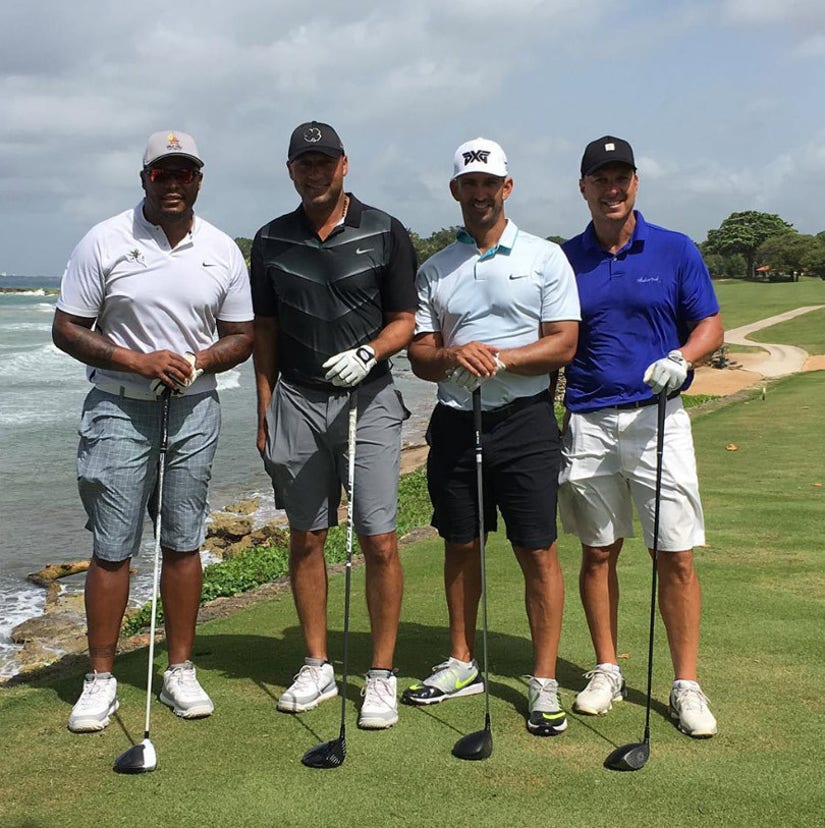 Instagram
The 41-year-old looked sharp wearing gray shorts, a matching gray and black Nike shirt, a black cap and white sneakers.
"Boys golf trip!!!! Casa de Campo thank you!!!!," Posada captioned the candid snap.
In a second shot shared to social media, Jeter's spotted enjoying some appetizers by the pool.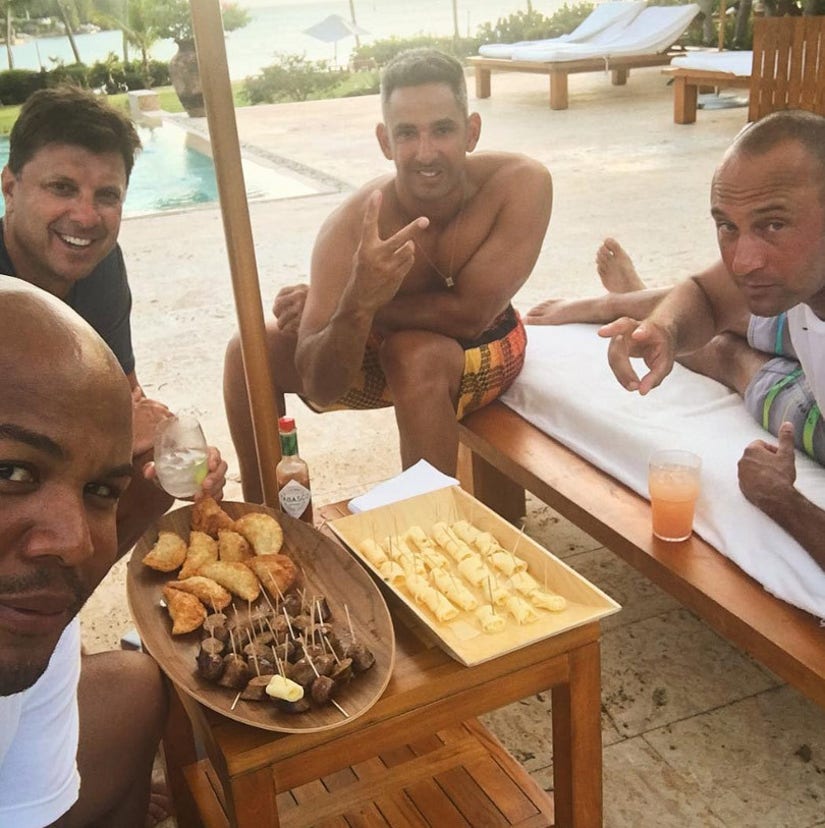 Instagram
"Chilling at the pool with the boys after golf day @jorgeposada_20 @ctino_martinez #greattime #livinglife #golftrip @legacyaviationgroup," Jones posted with the pic.
Derek and his fiancée Hannah Davis announced their engagement last November and are reportedly set to tie the knot in a few weeks.
What do you think about the baseball star's low-key celebrations? Sound off below and check out the gallery above to see more celebrity wedding and engagement bling!