Priyanka Chopra is proud of her pits.
In one of the most unusual Photoshop debates to date, the "Quantico" actress' fans blew up the Internet after her new cover for Maxim India seemingly altered her underarms to appear unnaturally smooth. In fact, many likened the absolutely stunning star's appearance to a Barbie doll.
While the magazine hasn't spoken out about the allegations -- request for comment went unanswered -- Priyanka addressed the criticism Tuesday morning on Instagram.
"Here is another 'pit-stopping' picture to add to the debate," she captioned an unedited selfie of her in Paris, her arms again over her head. The hilarious hashtags: #WillTheRealArmpitPleaseStandUp #nofilter #armpitdiaries.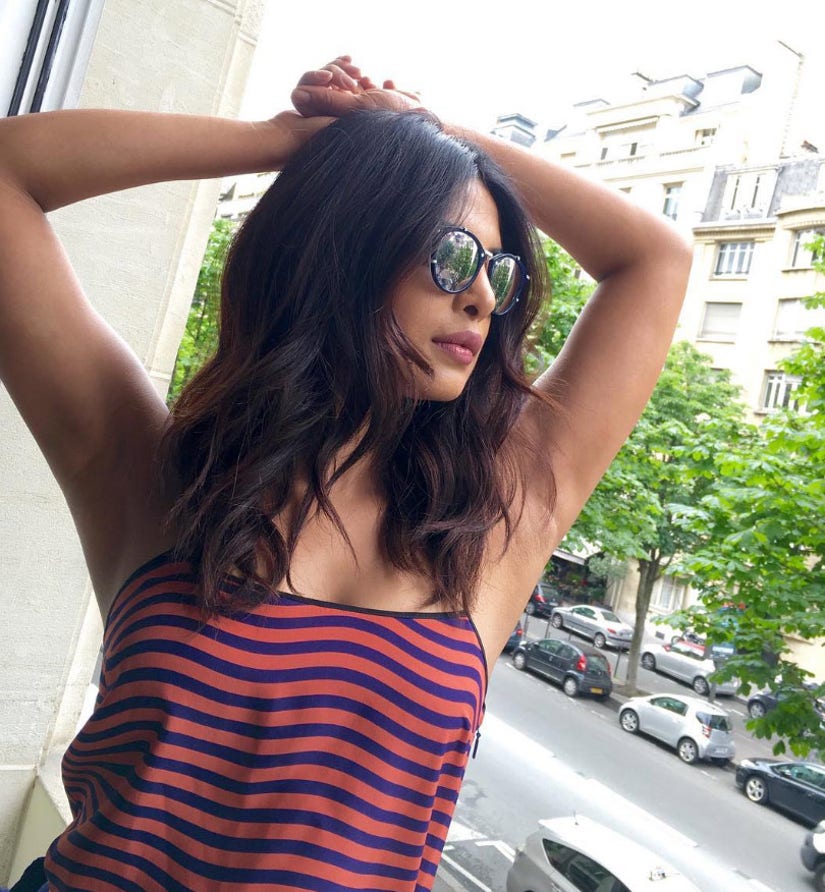 Instagram
The 33-year-old stunner opened up about some of the struggles she's overcome in the past -- none of which included extreme digital manipulation -- in a recent interview with Glamour.
Priyanka says that while she was attending high school in Massachusetts, she was regularly subjected to racial slurs.
"It broke my spirit," she confessed. "It made me question who I was. Why was it so uncool being Indian?"
Even on her hit show -- where she plays an FBI agent named Alex Parrish -- Priyanka says she's working to change the stereotype surrounding Indian women in America.
"Usually with brown girls you only see us as doctors or nurses," she said.
The brunette beauty also shared the motivational words she tries to live by: "To be a philanthropist, you don't have to be Nelson Mandela. You just have to look around you and ask, 'What little bit can I do? Whose life can I touch?'"
What do you think of the retouching debate? Sound off below!