NeNe Leakes is going au natural!
The "Real Housewives of Atlanta" star showed off her makeup-free face in a series of Instagram snaps, where she's seen enjoying some R&R during a tropical vacation.
In the pics, the Bravolebrity is posing in a cabana in a low-cut, leopard one-piece.
"Makeup free sitting on the beach in my Cabana with this beautiful swimwear number by my girl," she captioned one sexy shot, crediting Lilly Ghalichi for her swimsuit.
Another snap shows NeNe from the side, and she jokes about going under the knife to get rid of her love handles. "Sometimes you have to just clear your mind! PS: look like a see a roll coming on my side! Calling the Plastic Surgeon Now."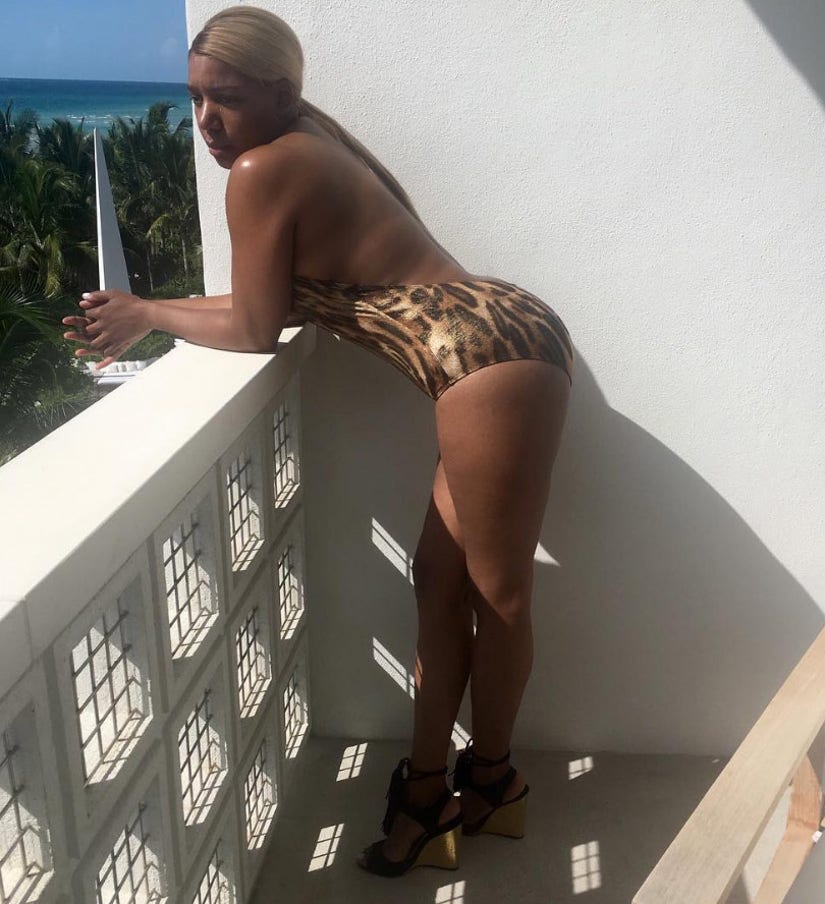 Instagram
The reality star is no stranger to getting a nip/tuck. She recently revealed that she got a nose job.
Leakes insisted that it was "a real medical reason why I had to get it done again," explaining that she had "cartilage growing in my nose" that meant "the tip of my nose was touching my lip when I smile."
"I didn't get a full rhinoplasty the first time," she explained. "The first time, I only had my nostrils taken in ... This time, I had more of my cartilage moved around."
Leakes admitted that she has no qualms about coming clean about her new look. "I'm very, very real so you can always ask me anything," she declared. "I would never do my nose just for the purpose of doing my nose."
Gotta love NeNe for always keeping it real!
Click through the gallery above to see more stars' who've gone under the knife.