UPDATE: Piers Morgan re-ignited his feud with Emily, commenting on the nude photos. "Do you want me to buy you some clothes? You look freezing," he tweeted at her on Thursday. "Thanks, but I don't need clothes as much as you need press," she fired back. BURN!
"Given I have 4.2 million more followers than Ms @emrata, I think she might be the one in need of more press," he later added. "I think @emrata should spend some time with @serenawilliams & find out what feminism's really about."
Emily Ratajkowski is very comfortable in her own skin!
The brunette beauty appears in the new issue of Harper's Bazaar, where she stuns in a number of sexy photos while posing completely in the buff.
Inside the mag, the "Entourage" star opens up about her sexuality, shares her thoughts on women who "display" their bodies and discusses her topless photo with Kim Kardashian.
Ratajkowski -- like many women -- sees the double standard in society when it comes to male and female nudity.
"You know, when Lena Dunham takes her clothes off, she gets flack, but it's also considered brave; when Justin Bieber takes off his shirt, he's a grown up. But when a woman who is sexual takes off her top, it plays into something," she tells the mag.
Emily likewise believes that when women -- like Kim -- show off their bodies, it's more than just a cheap ploy for attention.
"The world should not be exclusive of the ideal body," she says. "It has to include all ideals, all bodies. The whole idea is that when Kim (Kardashian) takes a nude selfie, she's just seeking attention. That's not the issue. A woman can be seeking attention and also make a statement. They don't need to be mutually exclusive."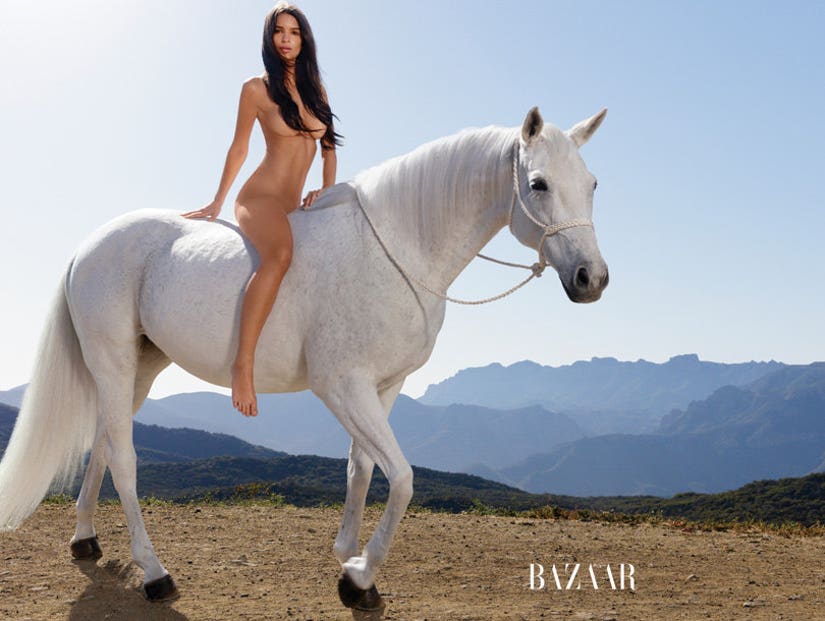 Mona Kuhn
Which is why the 25-year-old says there was a certain strategy behind her topless social media shot with the "Keeping Up with the Kardashians" star.
"Some posts are more intentioned than others," she reveals. "That selfie with Kim was very intentioned, very direct. I had the tweets lined up for when it launched because I wanted those things to be what came with the image when the media started covering it. But then other times it's just a tool, you know? I'm a young woman who lives in a world of social media; I'll post boring things too!"
The "Blurred Lines" stunner also says that because she experienced puberty at such a young age, she was naturally more "sexual" than her peers.
"I genuinely hit puberty before everyone," she explains. "So I really was more sexual than my classmates. My teachers, my boyfriends, my parents' friends didn't understand how complex it all was. Because of third-wave feminism, I understood that there are all of these fucked-up ideals of beauty put on young women; that there was something to be scared about in the entertainment world. But yet the people I knew in my everyday life, they (didn't realize) their faux paus, their missteps, and since they knew me it was much harder because the comments felt personal."
What do you think about Emily's candid comments? Sound off below and check out the gallery above to see more sexy stars!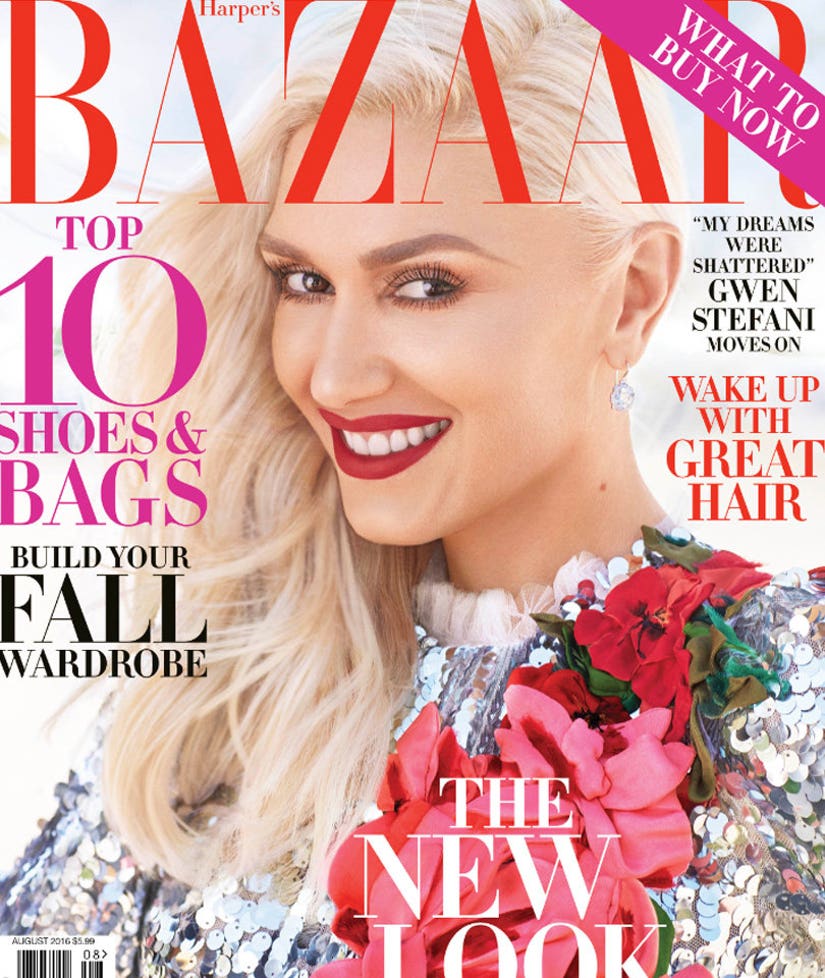 Mona Kuhn