Jennifer Aniston is getting high praise for her poignant Huffington Post op-ed.
In the post, the "Friends" star addressed body shaming, the intense scrutiny on her relationships and the public's insane interest in whether or not she'll ever have kids.
"For the record, I am not pregnant. What I am is fed up," she wrote in the lengthy blog post. "I'm fed up with the sport-like scrutiny and body shaming that occurs daily under the guise of 'journalism,' the 'First Amendment' and 'celebrity news.'"
"The objectification and scrutiny we put women through is absurd and disturbing," she continued. "The way I am portrayed by the media is simply a reflection of how we see and portray women in general, measured against some warped standard of beauty."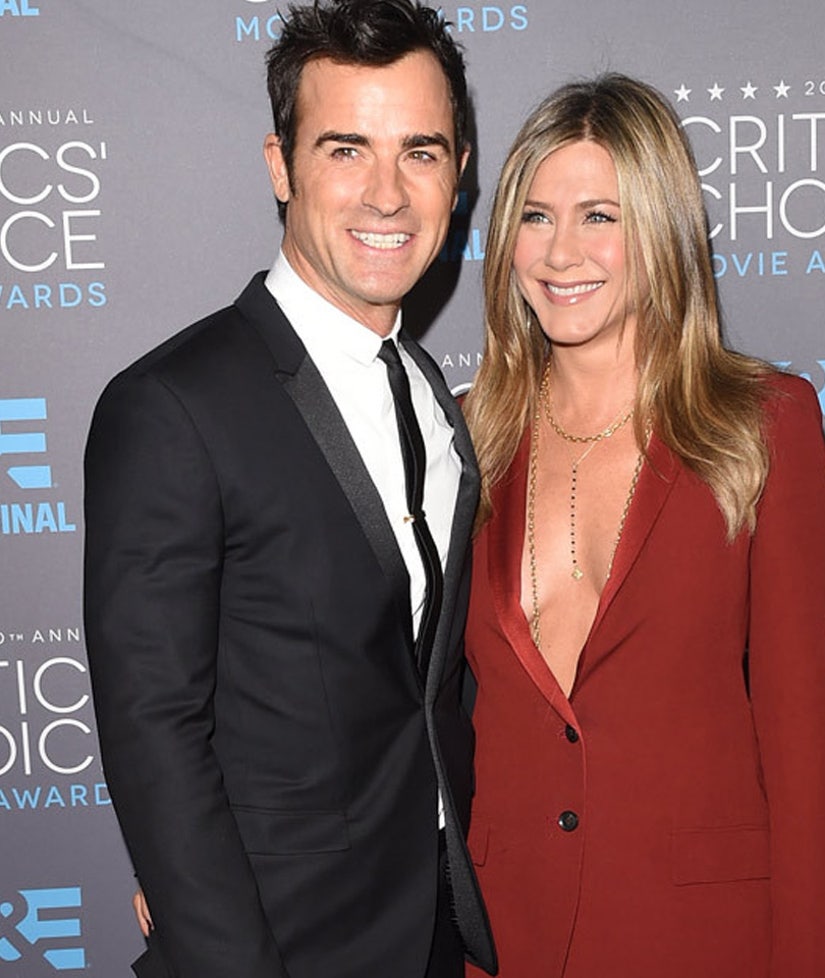 Getty
Now, Aniston's husband, Justin Theroux, is coming to her defense and praising her for opening up about such a taboo topic.
"#wcw Here's just one reason why," the actor posted on Instagram, alongside a black and white photo of Aniston sitting in between two bowling lanes, linking to the piece. "#gogirl."
Melissa McCarthy also spoke out about Aniston's piece, admitting that she agrees "one hundred thousand billion percent."
"Everybody needs to stop tearing down women," the "Ghostbusters" star told ET. "It's always about the way we look -- saying, 'He's very interesting,' 'He's a good writer,' 'She's looking older than she was last time we saw her.' It's a ridiculous thing. I just hope it gets to the point where it's embarrassing for people to have such a shallow thought."
"YES to this #WCW to #JenniferAniston, & her frank, smart, vulnerable article on body shaming for HuffPo," she shared with a stunning photo of Jen.
"It rings incredibly true for me after this past Sunday. I posted a happy image of myself -- an image I liked -- and quite a few people started hastily tagging friends 'she's pregnant.' 'She looks pregnant.' 'You're pregnant! It's obvious from 1,000 yards. Or you've just gained weight.' 'Is she preggo or fat??' Incredibly stung, I clarified that no, I am not with child, I just ate a burrito for lunch. And someone had the shocking lack of sensitivity to say 'meant no harm by my comment!' Newsflash. Being told you look so heavy you must have another person inside of you IS harmful."
"Judging another person's body, assuming you are allowed to weigh in on their worth, their 'beauty,' or that you deserve to determine a lack of their beauty IS harmful. Not just to me, to all of us," she added, referring to the photo below.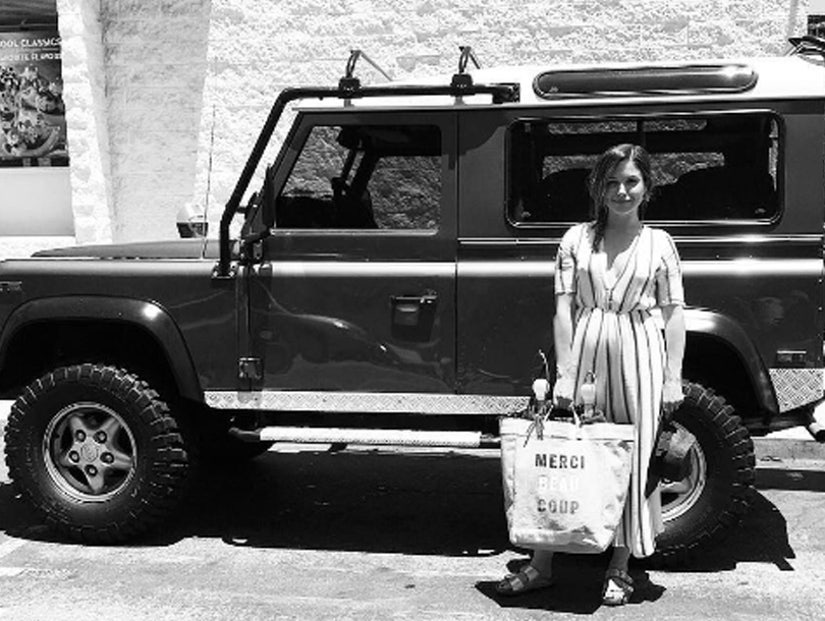 Instagram
While several other stars have publicly supported Aniston, Piers Morgan is creating some buzz for calling her out.
He published a counter-essay on DailyMail to Jen's post called, "My dear Jennifer, if you're so fed up with having your body judged, stop trying to make it look so Photoshop-perfect on magazine covers."
"There's another reason why the media objectify and scrutinize famous women, and why little girls get confused about beauty and body image. It's this: female stars like Jennifer Aniston deliberately perpetuate the myth of 'perfection' by posing for endless magazine covers which have been airbrushed so much that in some cases the celebrity is virtually unrecognizable," he said in his piece.
He added that while he "commends" Aniston for speaking out about her concerns, "if she really wants to make a difference to this ugly process, she can start by getting a tiny bit uglier herself and letting us see what she REALLY looks like on a magazine cover. Then the little girls she's so worried about can know exactly what they are aspiring to be."
Celebs quickly started responding to Morgan's post -- Chrissy Teigen took to Twitter to fire back in a series of messages directed at the outspoken TV host.
"@piersmorgan saw your piece on Jennifer Aniston. Why do you ALWAYS take the road of being the piece of s--t a--hole?" the new mom asked.
Check out more of her back-and-forth tweets with Morgan below:
@piersmorgan I think you aren't this bad & have simply sold your soul for clicks. Which is even sadder than actually believing your garbage

@chrissyteigen
@piersmorgan you're right. It's ME who writes weekly columns demeaning and criticizing women and black people. All me. Goodbye, King troll.

@chrissyteigen
We have a feeling this debate is just starting to heat up!