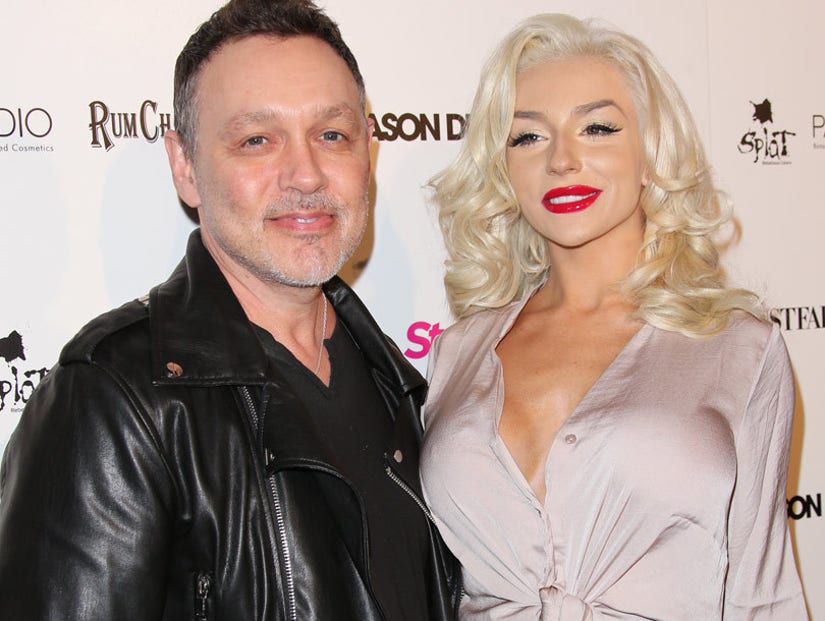 Getty
Courtney Stodden and her husband, Doug Hutchinson, are now grieving loss of their unborn baby, after the 21-year-old reality star suffered a miscarriage.
The child would have been a first for Courtney and her 56-year-old husband.
"It is with heavy heart to inform you that last week Courtney Stodden suffered a heartbreaking miscarriage. Courtney and her husband, Doug, are at an emotional loss for words and are using this time to grieve with their close family and friends," he rep said in a statement to Us Magazine. "Please respect their privacy as the couple try to cope with losing their precious baby and seek the support they both need."
The pregnancy hadn't been easy since the start, as the news leaked out before they were ready to talk about it.
Stodden confirmed her baby news back on May 16th saying, "It's a bittersweet time for me right now. I'm dealing with a lot of stress and emotions surrounding life and it ups and downs,. Doug and I weren't planning on going public with this so soon. I'm only four weeks along in my pregnancy. But some things are out of your control."
Despite the stressful situation, Courtney already felt a strong connection to her unborn child.
"I already love this baby so much. I just fear the thought of motherhood," she told Us. "It's such an overwhelming responsibility and I want to be the very best mommy I can possibly be."
After the news broke last night, Stodden took to Instagram to share this emotional post:
Waiting for your permission to load the Instagram Media.