Waiting for your permission to load the Instagram Media.
UPDATE: Rumer just uploaded this video to her Instagram account, teasing a very sexy video project to come. In the clip, she's seen slinking around in that tight red dress, as a man's hand caresses her body. Whatever this is for, it's dropping "later this week."
The daughter of Bruce Willis and Demi Moore looked picture perfect in her latest Instagram pic, where she teased a special project with photographer Tyler Shields.
"Working on a little project with the dream team.... @thetylershields @jwujek @haleybuckner @tyeblue1 @bykilian," she wrote. "Can't wait to show you guys!!"
In the pic, the actress put her tiny waist on full display in a sexy red gown, which featured a plunging neckline and a tiered mermaid train. She added even more sex appeal by styling her long locks in side-swept waves.
Doesn't she like just like her famous mama here?!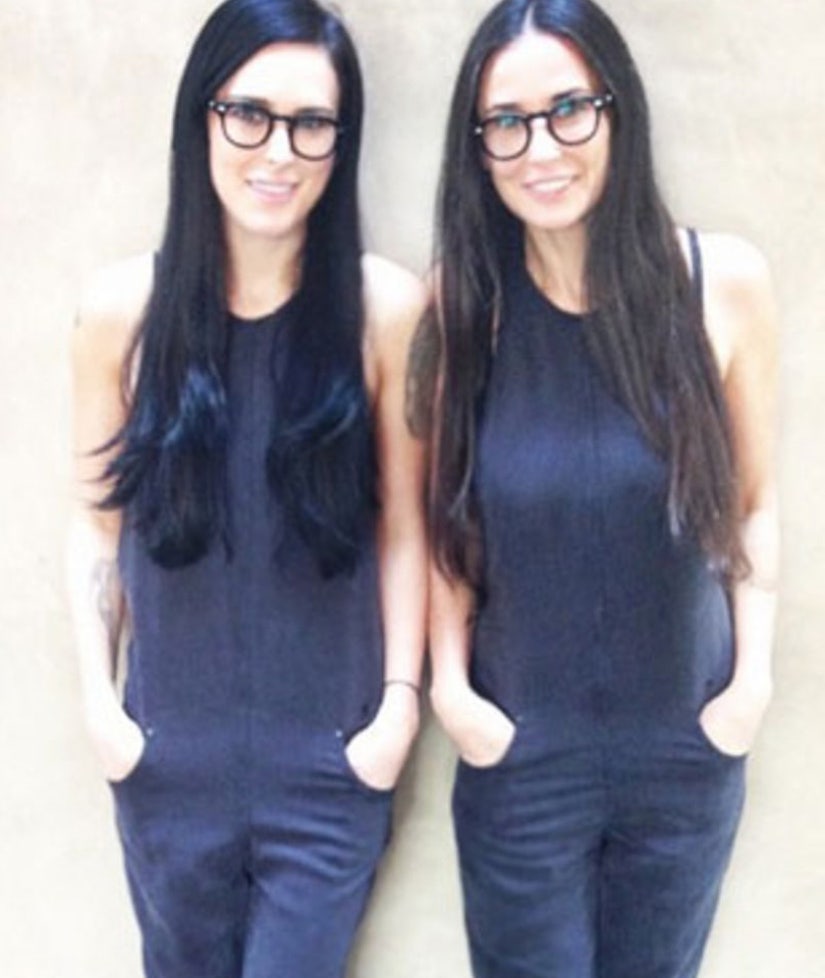 Instagram
The "Dancing with the Stars" winner recently shared a pic with her mom, where they two looked more like identical twins than mother and daughter.
"That moment when you realize you actually are becoming your mother," Rumer wrote with the hashtags "#twinning" and "#imnotmad."
Despite exuding some serious confidence in the photo above, the 26-year-old star has opened up about her tough time with bullying.
"My Mom who is one of the most stunning women I've ever met and who everyone was comparing me to, saying that you look more like your very masculine father than your beautiful Mom," she said in a brutally honest confessional during "DWTS." "For years I thought 'Maybe I can get plastic surgery. If I change my face or get really skinny, that will be it, that will be the answer' and it's not."
"When you grow up with parents that are known worldwide and having so much attention from media and all of the tabloids magazines, it's really tough," she added. "When I was a teenager I was super awkward. I don't think I really felt comfortable in my body or with how I looked, and people were nasty."
Rumer is winning this battle now, right?!
For more of today's hottest headlines, check out the video below: