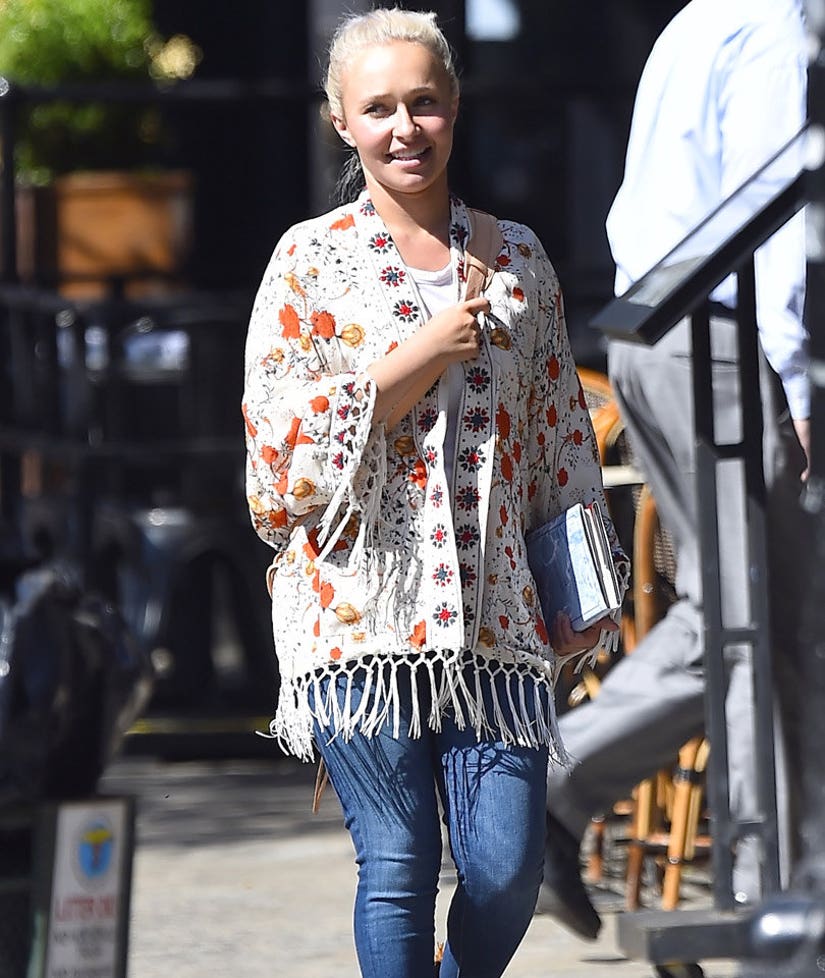 Getty
Hayden Panettiere is looking happy and healthy!
The "Nashville" star recently took some time off from the public eye while she sought treatment for postpartum depression. But, she was snapped for the first time on Wednesday, walking around the streets of New York City with her father, Skip.
The actress flashed a big grin as she was seen sporting an embroidered kimono jacket with jeans and moccasin-style boots.
While she seems to be on the mend now, the 26-year-old has had a rocky year. Earlier this summer, she told fans that she was back in treatment after battling depression late last year. She welcomed daughter Kaya in December 2014.
"The postpartum depression I have been experiencing has impacted every aspect of my life," she shared at the time. "Rather than stay stuck due to unhealthy coping mechanisms I have chosen to take time to reflect holistically on my health and life. Wish me luck!"
Panettiere has been very vocal about her struggles, admitting that she was "floored" by the amount of support she received after speaking out.
"I was always so terrified that people weren't going to accept me," she told Yahoo! Style back in March. "I finally just went I'm tired of living afraid. I'm tired of living in fear of what people are going to think, so you know I'm just going to put it all out there on the table and I'm not going to worry about the judgment."
"The more open I was, the more acceptance I got from people," she added. "I got so much support and so much love. I was floored. I feel much more exposed yes, but in a great way."
We're happy that Hayden got the help she needed!