"Little Women: LA" star Terra Jole's family just got a little bit bigger.
The reality TV star and husband Joe Gnoffo welcomed their second child together, a boy, on Monday. Grayson Vincent Gnoffo weighed in at 7 lbs., 10 oz., measuring almost 20 inches long. He joins daughter Penelope Charlevoix Gnoffo, who was born in March 2015.
See a cute, personal photo of the newborn from Terra herself below: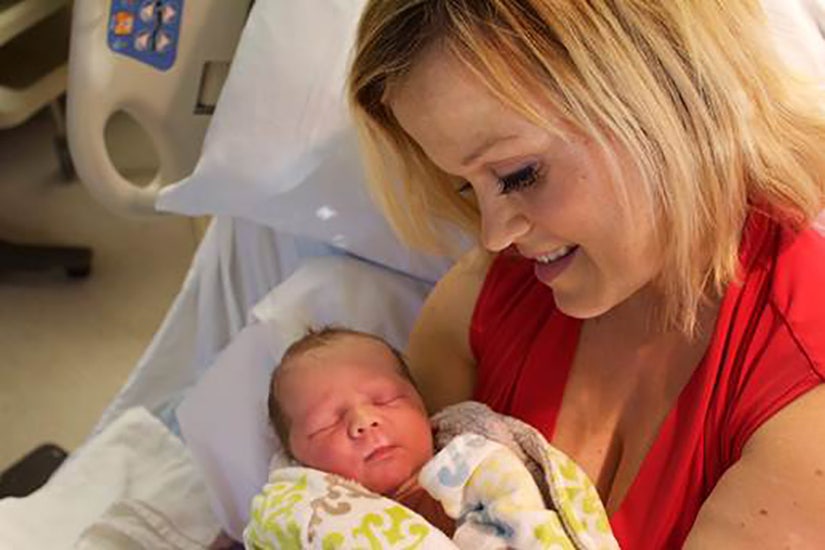 Courtesy Terra Jole
"Penny became a big sister," Jole tells PEOPLE. "Joe and I fell in love with the most perfect baby boy. It's especially wonderful to have the first male child in the family that will carry on our last name."
"Heartburn, nausea and the emotional roller coaster were all worth it for this perfect soul," she adds. "Life is going to be hectic with two babies under the age of 2, but there's nowhere else I'd want to be than in our little family."
"I never really realized how addicted I would be another person and so the best part of it is getting that gratification from her, whether it be a smile or you know anything," Terra said of having Penelope. "She stops crying when I hold her, you know those kinds of moments really have changed me as a person."
Congratulations to the happy couple on Baby #2!