Blac Chyna and Rob Kardashian sent younger sister Kylie Jenner a sweet card for her 19th birthday. The birthday girl shared the card on Snapchat, writing, "Cuties."
"Make every crazy amazing moment count," the card reads, alongside a personalized message that looks like it was written by Chyna herself.
"Kylie! I am so proud of who you are becoming and the things you are accomplishing and you are only 19!!! I LOVE YOU more than you know! Love, Rob & Chyna," the message says.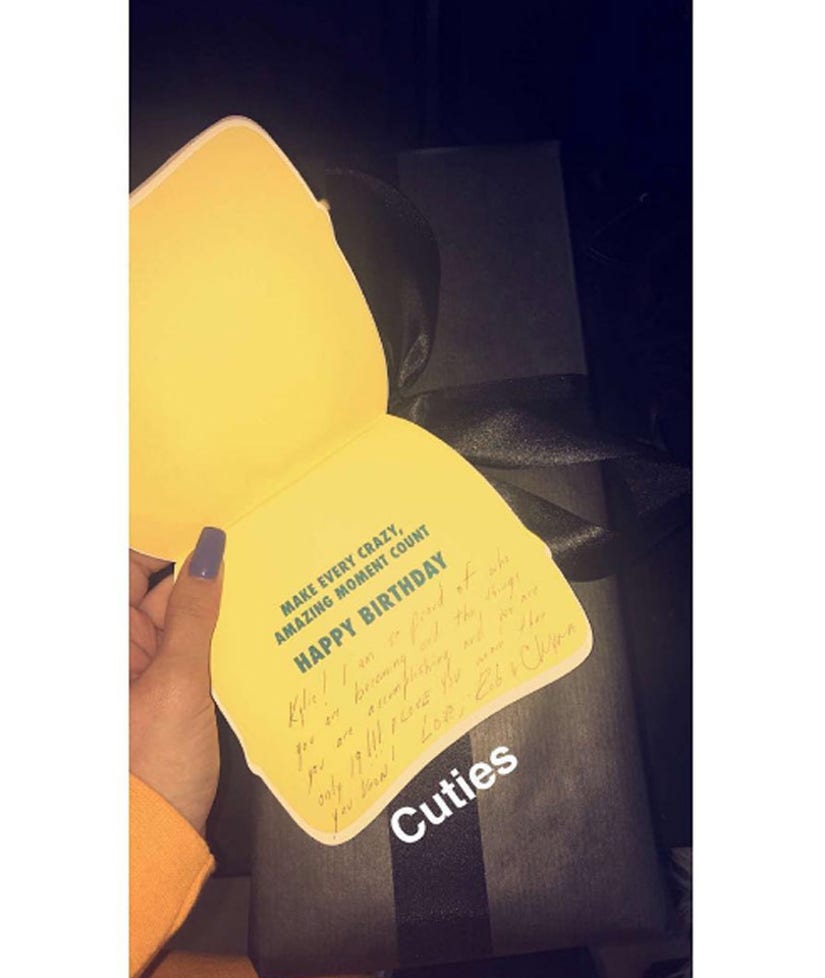 Snapchat
Judging from this sweet gesture, it looks like all the trio's drama is behind them.
Two years ago, Kylie started dating Chyna's ex and baby daddy, Tyga, sparking a feud between Kylie and Chyna and also between Khloe Kardashian and Chyna's BFF, Amber Rose, who also happens to be Kanye West's ex. Rob seemed to be choosing sides when he started dating Chyna.
Now that the pair is engaged and expecting their first child together, the family seems to be coming together.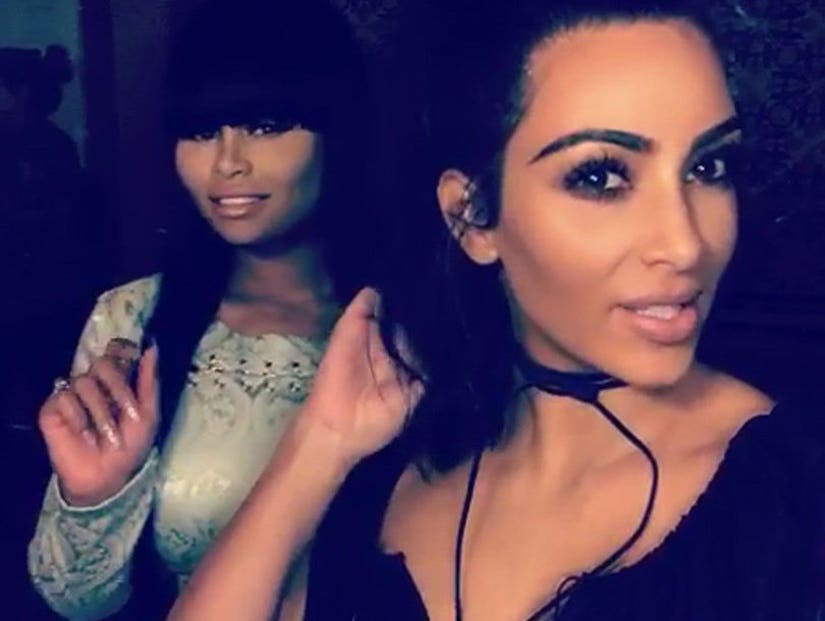 Snapchat
Chyna was even snapped with Kim Kardashian at grandmother MJ's birthday bash in San Diego, even though Rob didn't make the trip.
Do you think this feud is finally over? Sound off below!
For more of today's hottest headlines, check out the video below: