Amy Schumer is an open book!
Though the "Girl With The Lower Back Tattoo" author admitted she was battling a bit of a cold, Schumer had no problem answering some of Stern's more personal questions.
"When it comes to sex, I lay there like I'm going to get a CAT scan so I'm not pleasing anyone," the 35-year-old star joked. "You know when you start dating someone, you're like, 'I love giving head?' I don't know what it is. I was just too busy. Too tired. No lies. Too busy."
The "Trainwreck" actress likewise revealed that Ben never pressures her to do anything between the sheets that she's not completely OK with. "We love having sex with each other, but there's no performing," she declared. "He's so sweet."
Amy also says that she and her beau of 1+ years still do the deed every day ... though her recent rib injury has put a wrench in their routine. "You know what's not sexy?" she mused. "Having sex with a girl whose ribs hurt. That's not hot."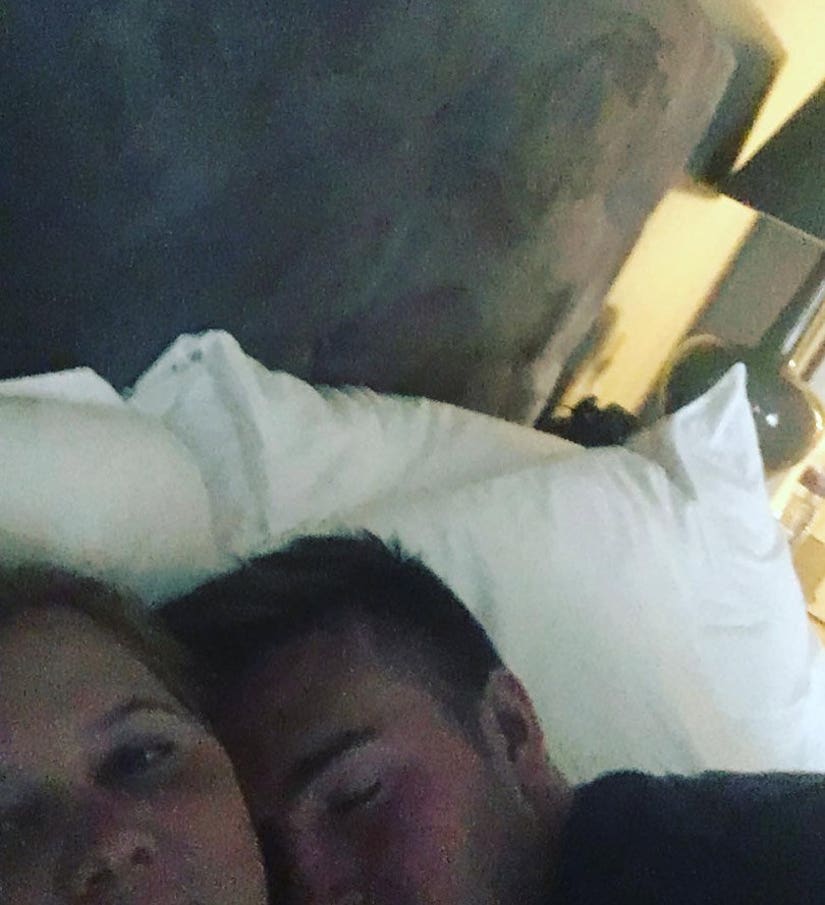 Instagram
While Amy has had some disturbing encounters with men -- revealing in her new book that a former boyfriend took advantage of her as a teenager and how she was in an abusive relationship as an early adult -- Ben has been really good about dealing with her "stuff."
"I know logically that he's not [going to hurt me]. It's not who he is," she told Stern. "But I do have moments where I get afraid, and it's all my own stuff. He's the most gentle [guy]. He only wants to take care of me. But yeah, I'll get some sort of little bit of a flashback and kind of freak out. That's happened just once with us, but it's really upsetting to me that it's still part of my DNA."
Nevertheless, Schumer says having an open dialogue with Ben has brought them closer -- they've even talked about having kids one day ... sort of.
"We've talked about that we don't want to talk about it for two years," she said. "It's just like ... then you have to take care of them, the kids. I don't even have a plant! I can't. I'm not going to water that."
What do you think about the "Inside Amy Schumer" star's candid comments? Sound off below and check out the gallery above to see more of Hollywood's hottest celebrity couples!