Sofia Richie took to social media to debut not one but two new tattoos that could very well have been inspired by her beau Justin Bieber.
Fresh off the heels of walking the runway at the Yeezy show on Wednesday, the model paid a visit to New York-based celebrity tattoo artist Jon Boy to get inked.
"I'm really scared," she admitted in a Snapchat story documenting the whole experience.
So, what did she opt for?
A tiny black tattoo etched in the inside of her middle finger that had us experiencing major déjà vu, since the Biebs got the same design on his face a few short months ago.
"Wanted this cross forever!!' she captioned an Instagram shot, seeming to quash the notion that she matched her ink to Bieber's. "Thank you @jonboytattoo your the best."
Richie even went to the same artist the "Sorry" singer turned to when he got his cross tat. Who better to create a matching couples tattoo than the man who inked her boyfriend?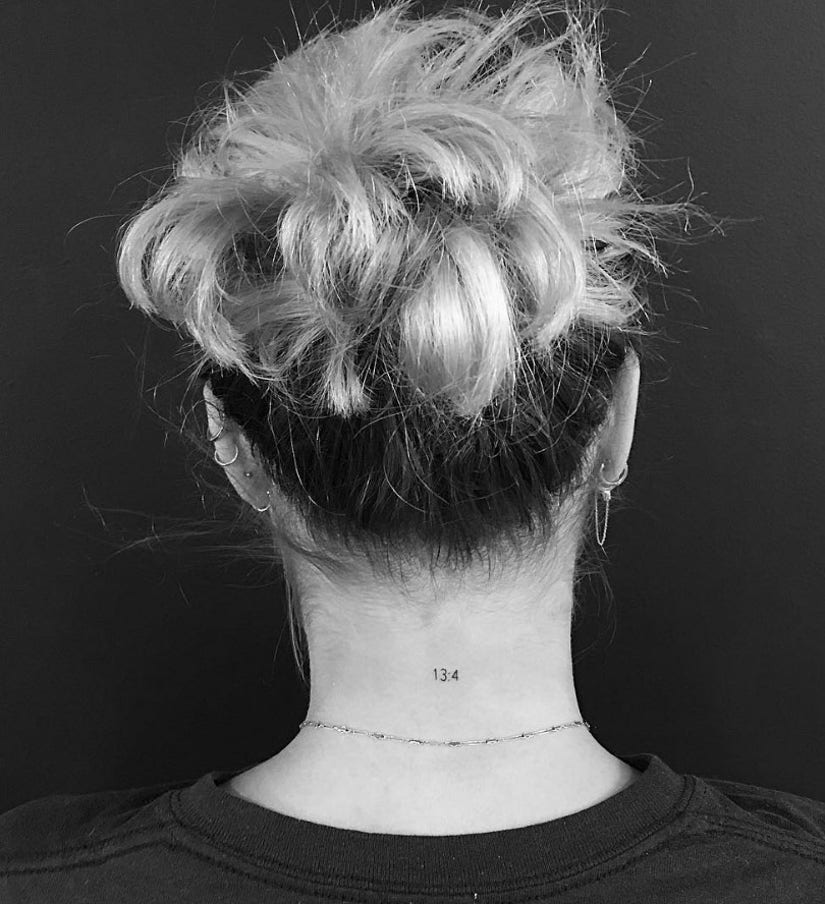 Instagram
As for her second design, the Billboard cover girl, kept up with the religious theme and got a neck tattoo featuring the numbers "13:4," which refer to a verse from Corinthians that reads "Love is patient, love is kind. It does not envy, it does not boast, it is not proud"
Bieber is also apparently a fan, having tweeted the lines in the past.
So, whether or not the Richie and Bieber have purposefully synched their ink, it appears they are on the same wavelength when it comes to their thoughts on love.
"We have a special relationship," she recently told Billboard. "Justin is very easy to talk to, and that's hard to find with people in Los Angeles."