Khloe Kardahsian is taking a hands-on approach to her rumored relationship with Tristan Thompson.
The "Keeping Up with the Kardashians" star could not keep her hands off of her beau over the weekend, and even took to Snapchat to document her affection for the Cleveland Cavaliers player.
The Snapchat clips see the pair in full-on makeout mode, with the blonde beauty putting her hands alongside Thompson's face as they lock lips at a Miami club.
The pair, who caught Kanye West's show at the AmericanAirlines Arena earlier in the day, kissed as "Back That Ass Up" played in the background. Not exactly the most romantic jam, but the lovey-dovey twosome didn't seem to mind!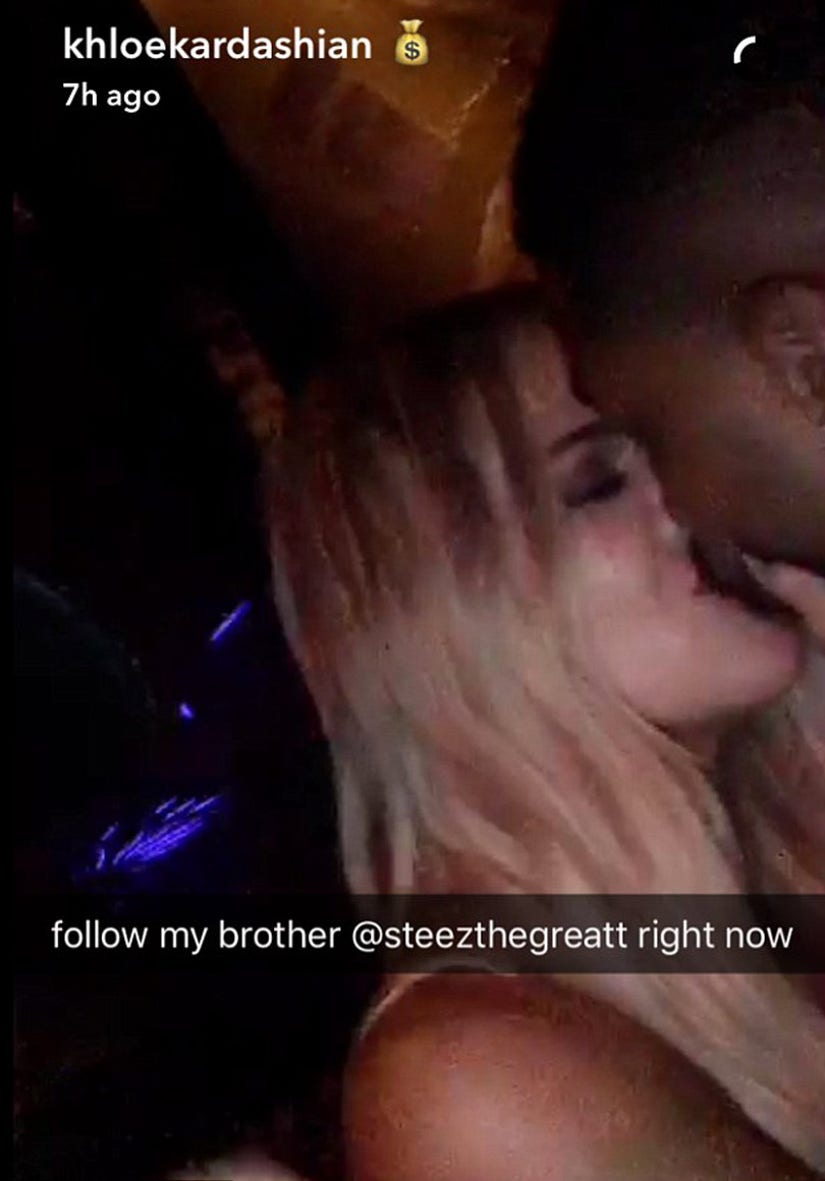 Khloe Kardashian/Snapchat
And the PDA parade didn't end there. Sunday night, the pair couldn't keep their hands off each other as they posed for cameras at Maimi nightclub LIV at Fountainbleau (above). In the photo, thompson, 25, puts a protective hand on Khloe's knee, while the 32-year-old loops her arm through his. Earlier in the day, they held hands as they hit up an Italian restaurant in Bal Harbour for lunch.
This isn't the first time the handsy pair has put their fondness on display for cameras; just last week they shared a smooch at the Drake concert before hanging out with Khloe's mom Kris Jenner.
"They're really cute," she told PEOPLE magazine when asked about the couple over the weekend. "You, know she's having a good time, he seems like a really nice guy."
Khloe's dating history includes a handful of NBA players, including James Harden and her ex-husband Lamar Odom.