Don't mess with Gigi Hadid!
The model is the newest face of Reebok's #PerfectNever movement, and she's showing off her hot bod and killer boxing moves in a new campaign for the brand.
In one promotional shot, Gigi flaunts her flat tummy while rocking a black sports bra and leggings by Reebok. Hadid's also drenched in sweat as she poses for the photo with two Reebok boxing gloves on her hands.
The campaign comes after the blonde beauty showed off her moves IRL when she fought back against a stranger who assaulted her on the streets of Paris.
"Working out isn't only physical for me. It's mental. It helps me escape the noise in my head," she shared in a press release from the brand. "It's the only time my mind goes quiet."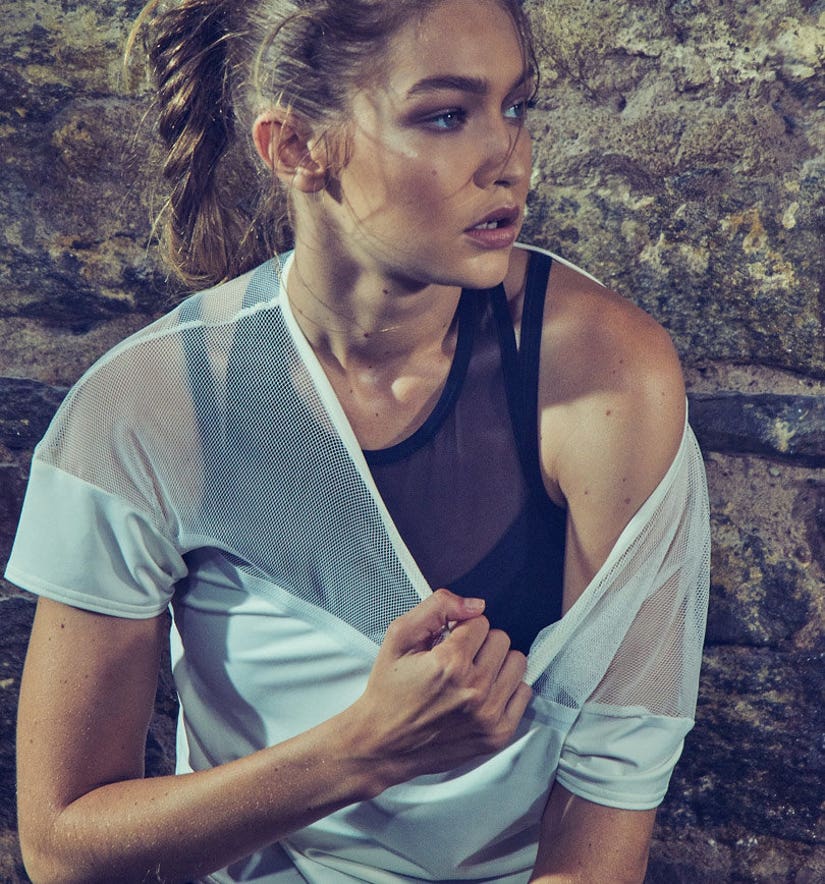 Reebok
Hadid and Reebok are encouraging women everywhere to use physical fitness as a means to "embrace their inner strength, grit and determination."
"When I was a competitive athlete, I used to be so focused on being perfect that my coaches would take me out of competing all together," Gigi admitted. "I'd focus on my mistakes which would breed more missteps—a domino effect. Until I learned to change the channel, to re-focus, re-set. It was my mistakes, my imperfections that motivated me most."
We think the 21-year-old stunner is the perfect person for Reebok's new campaign!
What do you think about her new partnership? Sound off below and check out the gallery above to see more of Hadid's best modeling shots!