Jealous much? Or just bored?
Lindsay Lohan trolled Ariana Grande's Instagram account hard last night, and to be honest, we're pretty surprised.
On several of the "Side to Side" singer's photos, Lohan simply wrote, "Too much makeup."
Check out the screen grab below: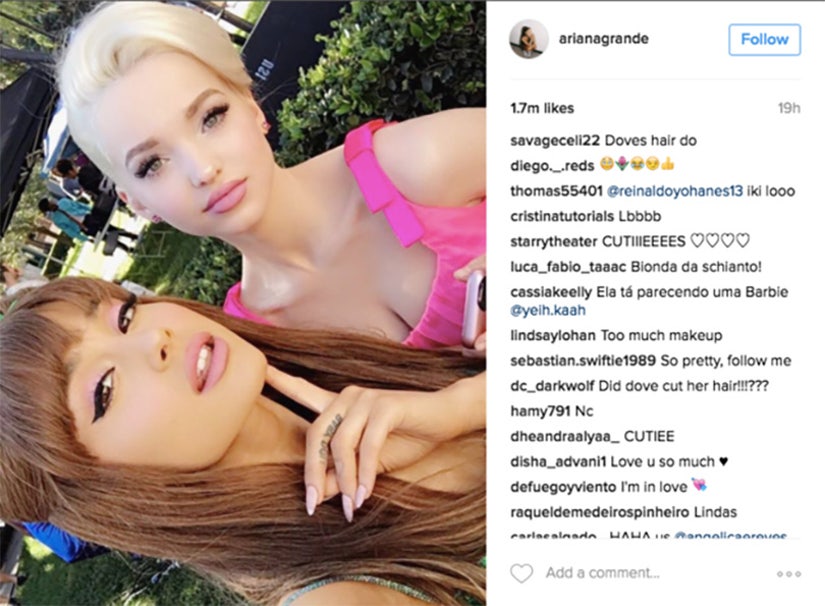 Instagram
Though Grande didn't respond to Lindsay's digs, her fans came to the rescue, writing things like, "Why are u so mean to her?! What did she ever do wrong to u?!?! She is soooo kind with a pretty heart." Another follower wrote, "WEAR AS MUCH MAKEUP AS YOU WANT." Others flooded Lohan's own Instagram page -- and what they had to say wasn't very flattering, either.
One commenter wrote, "Too much drugs, too much makeup, too much Botox, too much stupid." Ouch! Other comments read, "Too much hate," "Too much weirdness," and the comments went on and on.
Instagram account, "The Art of Shade," also took note and saw that Lindsay slapped the same "too much makeup" photo on two of Grande's other lovely pictures: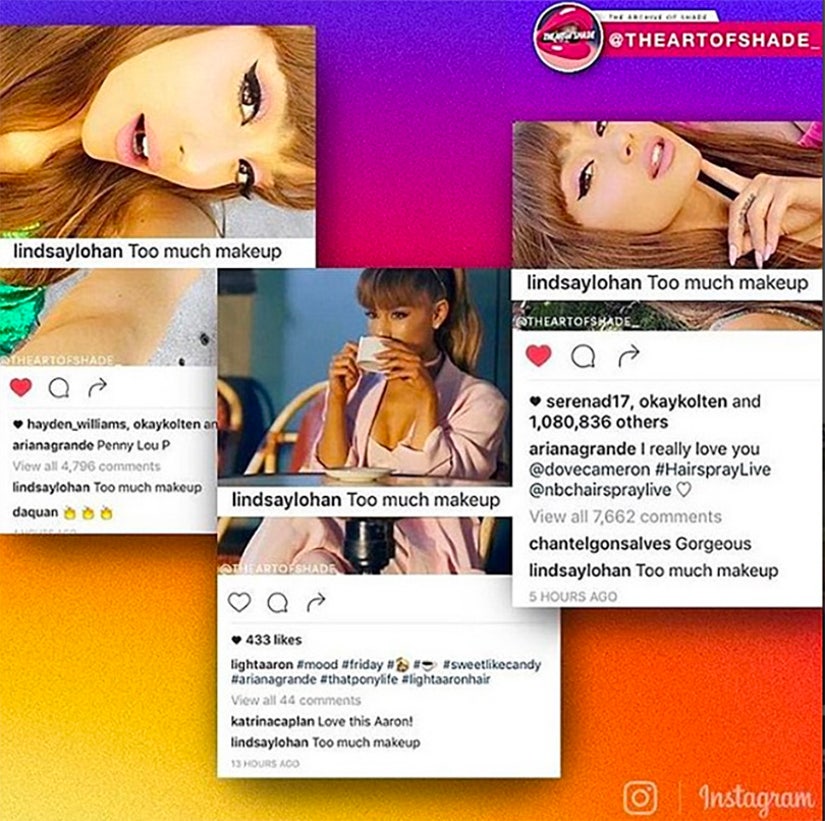 Instagram
We don't know what Lindsay's beef is, but it's pretty out of character for her lately!
Weigh in on the comments below -- were Lohan's comments warranted, or is she just trying to pick a fight?