Pharrell Williams and Ellen DeGeneres addressed the absent elephant in the room: the absence of Kim Burrell on "The Ellen DeGeneres Show."
The gospel singer was dropped from the show after she went on a homophobic rant just days before she was set to perform a duet with Pharrell from the "Hidden Figures" soundtrack.
"We have to talk about this before we go. You were supposed to do a different song. And you were supposed to perform it with a singer, I actually didn't know her, her name is Kim Burrell," DeGeneres said.
"She made a statement she was doing a Facebook Live and she said some very not nice things about homosexuals, so I didn't feel that was good of me to have her on the show to give her a platform after she was saying things about me. So we'll let you talk about it."
Williams then condemned Burrell's remarks, but did make it clear that he still loves her, like he loves all people.
"There's no space, there's no room for any kind of prejudice in 2017 or moving on. There's no ... there's no room," Williams said.
"She's a fantastic singer. I love her, just like I love everybody else and we all got to get used to that," he added. "We got to get used to we all have to get used to everyone's differences and understand that this is a big, gigantic, beautiful, colorful world and it only works with inclusion and empathy. It only works that way."
DeGeneres agreed and Williams said, "Live and let live. Love and let love."
The talk show host recalled times that she faced discrimination over her sexuality: "As someone who has received a lot of hate and prejudice and discrimination because of who I choose to love, I just don't understand anyone who has experienced that kind of oppression or anything like that it only gives me more compassion. It gives me more empathy. I don't ever want anyone to feel hurt because they are different."
See the full discussion in the video (below) and read more.
During a sermon posted Sunday to Burell's Facebook page, she said: "I came to tell you about sin. That sin nature ... That perverted homosexual spirit, and the spirit of delusion and confusion, it has deceived many men and women ... You as a man, you open your mouth and take a man's penis in your face, you are perverted. You are a woman and will shake your face in another woman's breast, you are perverted."
Burrell's sparked backlash across social media, prompting the singer to apologize in a series of Facebook videos that she subsequently deleted.
Burrell has gone silent on Facebook since the incident (and time of this posting).
The 44-year-old singer recently collaborated with Williams on the track "I See a Victory" for the "Hidden Figures" soundtrack. The two were scheduled to perform the song on "The Ellen DeGeneres Show," but after hearing of Burrell's statements, DeGeneres tweeted that Burrell would not be on the openly gay host's show.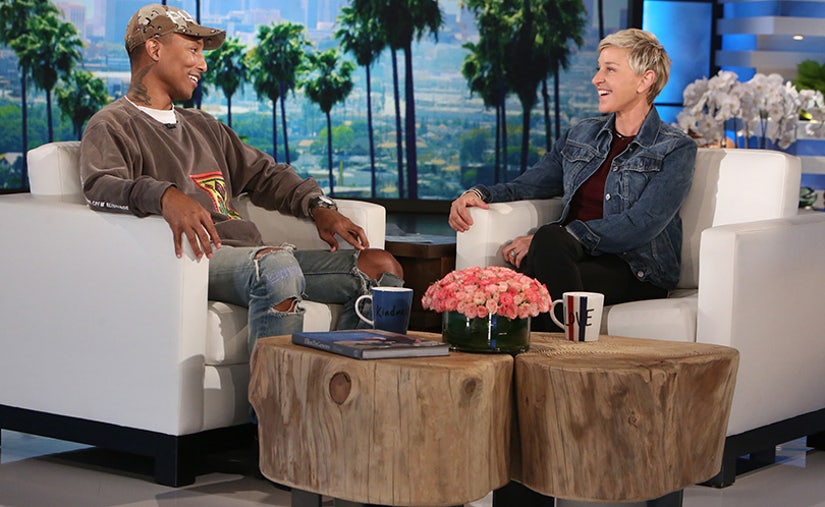 Michael Rozman/Warner Bros.