"Stranger Things" breakout actress Millie Bobby Brown revealed that she cried during her first ever celebrity sleepover which was with BFF Maddie Ziegler of "Dance Moms" and Sia music video fame.
"So I go over and at like 3:00 in the morning the fire alarm comes on and we all had to get rushed out of her apartment building! And I'm crying, cause I'm like, 'My first sleepover is ruined!' And so we've been through a lot: fire alarms, The Grove ... we're really good friends and we text each other every day," the 12-year-old Netflix star told Ellen DeGeneres on Monday.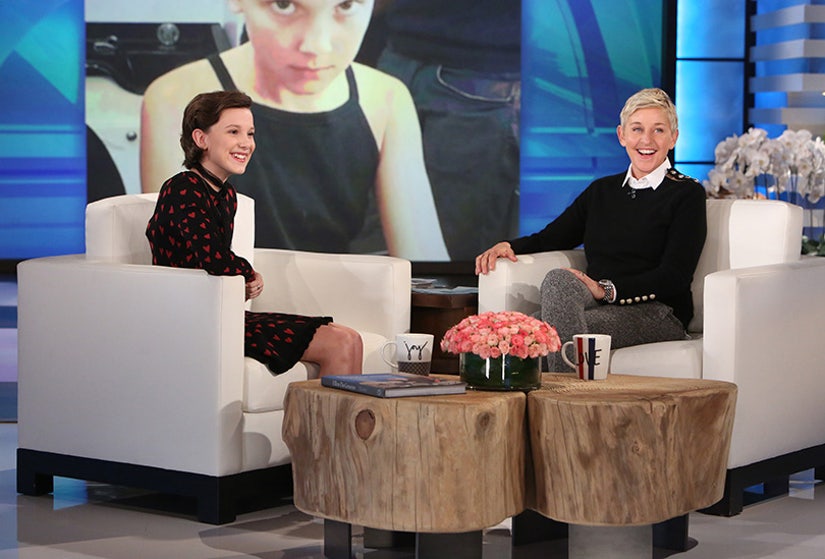 Michael Rozman/Warner Bros.
"She is my best friend, actually -- we are very, very good friends," the actress said.
Of how the two became pals, Brown said: "We've only known each other for about five months now, and the first time I met her -- you know, I am such a big fan of 'Dance Moms' and her in general, she's so inspiring to me -- and so when I met her, obviously I started crying."
Brown said that Ziegler later sent direct message on Twitter, and invited her over for sleepover -- and the rest, as they say, is history.
The two often share Instagram photos of one another and recently went to Disneyland together where they visited The Wizarding World of Harry Potter.
See the photo of the two (below) and continue to watch the video from Brown's talk with DeGeneres.
Waiting for your permission to load the Instagram Media.