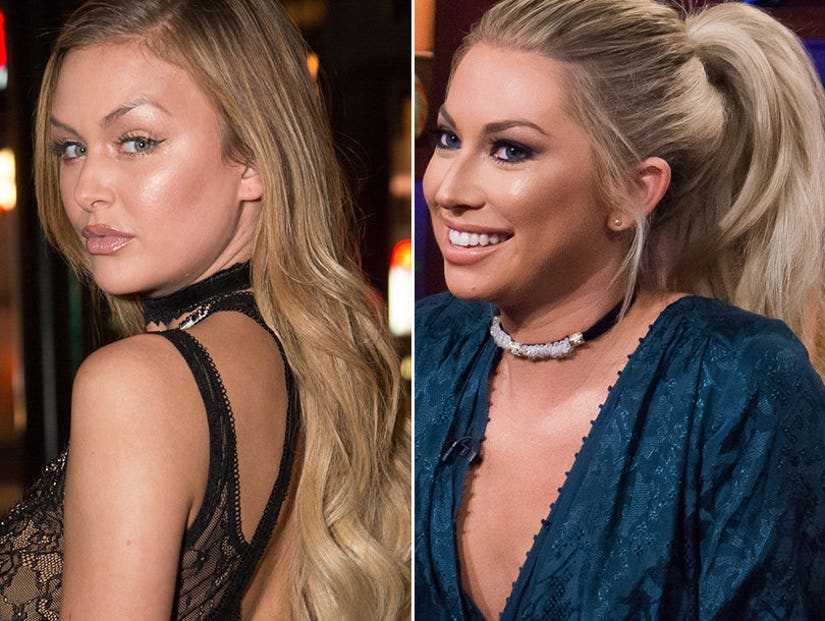 Getty
Lala Kent may have exited Vanderpump Rules as TooFab first reported in December, but the drama is still swirling around the ex-cast member.
'Vanderpump' star Stassi Schroeder blasted her former co-star in a lengthy note published Tuesday to Twitter.
"In between filming seasons, Lala thought she could say the most sicking degrading degrading things about Katie & my friends on podcasts, social media, and news outlets. She thought she could disparage every single one of us: call us old, uninteresting has-beens; say it was 'her' show," wrote Stassi. "All the while she never actually showed any part of her life. We have worked so hard for 5 years to make a great show. We have poured our hearts and, for better or worse, exposed our lives in every way we could. VPR has been our baby. She doesn't get to ride our coattails without having to do any work."
But nothing bothers Stassi more than Lala handing out confidentiality agreements for her co-stars to sign.
"Lala handed out non-disclosure agreements. A NDA is a COMPLETE violation of the contracts we all have to sign for our show," Stassi continued. "None of us have the luxury of hiding anything in our lives; therefore, I 100% made it my goal this summer to see that justice was served, regardless of what it would make me look like. Mission accomplished."
While James Kennedy alleged Lala's boyfriend was asking for signed NDAs to protect his identity on last night's episode, Kent shot down those reports.
"It has nothing to do with my man. It has everything to do with me. I can't believe it was made into such a big deal," she responded. "I sat there with my lawyer, my publicist, and my manager and we all came up with this and said this is what it is."
"The NDA is something my team and I drafted up after a friend of a friend filmed me while I was in the bathtub naked, obviously, and I had a few drinks, and to me, I can't believe the rest of the cast doesn't have this," she explained. "It basically states that you can't record me or post anything without my knowledge, that's it."
Along with Kennedy, Tom Sandoval and Ariana Madix also vehemently denied ever signing anything on Monday's episode and "Watch What Happens Live." It's unclear whether any of Lala's co-stars actually did sign on the dotted line.