The complicated lives of the kids of "Riverdale" are only going to get more twisted.
Things between star KJ Apa's Archie and Valerie escalated last week, after the duo shared a romantic kiss following his first on-stage performance. But that was only one of many lip-locks for the town's most famous ginger, who has also kissed his former teacher, Miss Grundy, and Veronica.
TooFab's Madison Brodsky caught up with Apa to talk about his character's latest hookup, the romantic entanglements to come and what to expect from tonight's episode, which sees Jughead's dad (played by Skeet Ulrich) revealing some much-needed intel about the town's most notorious families.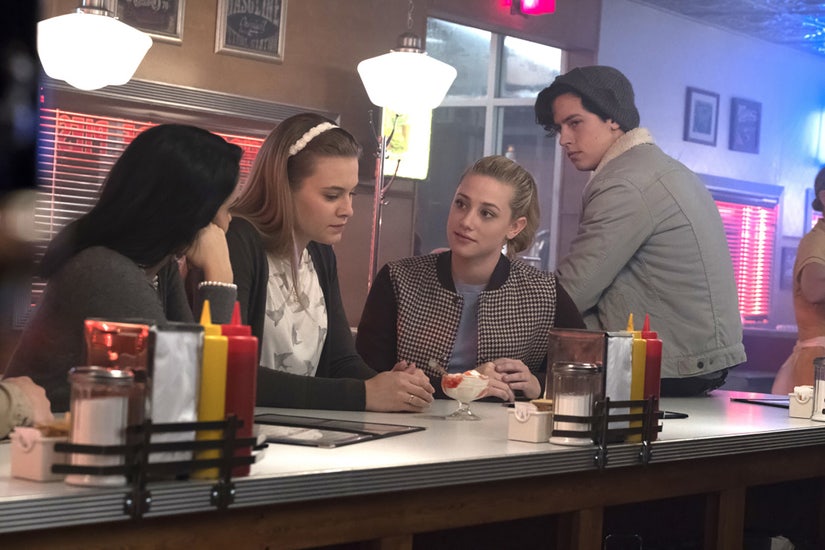 The CW
Archie has kissed quite a few characters this season. Is it ever awkward to shoot on-screen PDA?
"You get a little used to them when you do them frequently like I have been doing and I don't think it will ever become a natural experience because it will always be a little uncomfortable. But the more you know the person, the more comfortable it becomes. I still get nervous for those kinds of things, but at the end of the day, its just part of the job and you have to keep it professional."
What can we expect for the future of Archie and Val?
"Their relationship was founded upon their interest in music so no matter if they are dating each other in the future or not, they will definitely be connected on a musical level."
Does that mean we should give up on Archie and Betty?
"I think you should have some hope. I can't hint why, but you should have hope."
Of all the Archie flings, who do you, as KJ, believe Archie should choose?
(Laughs) "Archie should choose Jughead."
What is your relationship like with Luke Perry, who plays your father in the series?
"Luke's amazing. I'm really lucky to be able to work with him and I've already learned so much from him. He kind of plays that father figure on set because he's been through this on '90210,' so he's able to prepare me for things like fame and acting and I'm lucky to be under his wing."
We finally get some insight into Jughead's family life in tonight's episode. What can we expect?
"You can look forward to amazing acting by Skeet Ulrich, who is a legend. I remember the first time I worked with him and I was like, 'Oh my god. This guy is so good.' I just feel lucky to be in his presence. His performance brings the show to another level because he makes me want to be better. I honestly get nervous around him. His relationship with Cole is something that is really great and they play it in a way that is just really perfect."
"Riverdale" is on at 9 p.m. ET on The CW.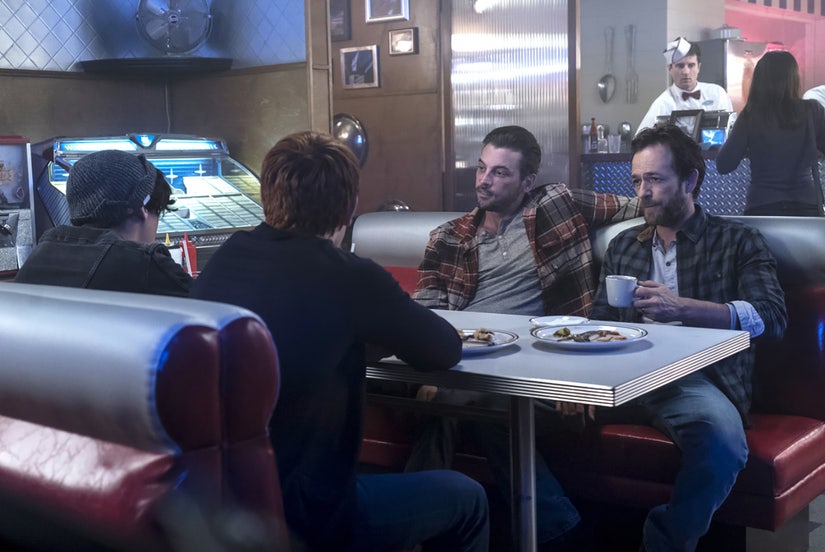 The CW