Ronnie Magro-Ortiz needed a little convincing to get in front of another reality show camera after his "Jersey Shore" experience.
When the MTV series following his GTL days on the boardwalk and late night Karma fights with on-again-off-again girlfriend Sammi "Sweetheart" Giancola ended in 2012, co-stars Nicole "Snooki" Polizzi, Jenni "Jwoww" Farley, Pauly D and Deena Nicole Cortese all appeared on other reality fare. Ron Ron, however, kept a much lower profile and actually returned to working in real estate.
Now Magro-Ortiz is set to appear on this summer's second season of E!'s "Famously Single" though, a move he made after some "recon" from Pauly D, who appeared on the E! show's first season.
"I did all of my recon before I came on here. I did hit up Pauly. We went through 'Jersey Shore' together, we went through a lot of times and stories and adventures that we'll never share with anybody else," Magro-Ortiz told TooFab.
"So I did hit him up, he said it's a walk in the park and a great experience. He left with Aubrey [O'Day] and they're still together so it was kind of motivation to do it because I hadn't done anything since 'Jersey Shore' because I was always like, kinda like traumatized in a way. I definitely did my recon, watched the show, texted him."
During filming, he actually started falling for co-star and Kardashian BFF Malika Haqq, though the two have since split.
"You'll see on the show we had a really really strong connection right from the jump," he revealed. "It was an automatic connection, just a bond, a friendship and we could just relate to each other and stuff like that. You'll see it ravel and unravel throughout the whole show."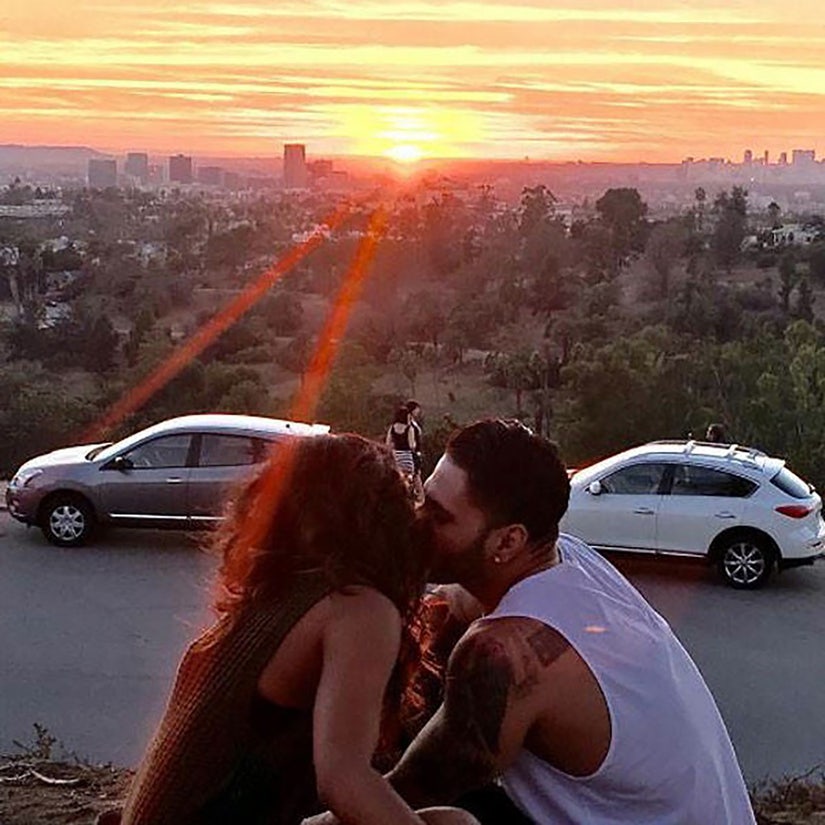 Instagram
Could part of the reason for that unraveling be his ex? In a new trailer for the show, he's heard saying, "Sam still has my heart."
Speaking of Sammi, there was a mini "Jersey Shore" reunion for her a 30th birthday earlier this month, but Pauly and Ronnie were MIA.
"We always catch up with each other. I feel like it's easier for all of them because they live on the east coast," he said. "Me and Pauly are on the west coast, so I see Pauly a lot more than I see them."
"Famously Single" premieres June 25 on E!