The actress appeared on Monday's "Tonight Show," where she revealed she's missing her two front teeth and shared some photographic proof.
"I sheared off my front teeth. I'd love to say it was skateboarding or something really kind of cool, but I think I think it's really something that's important to share, because I think it's literally, probably after heart disease, one of the biggest killers in in America, which is stress," she said. "Stress sheared off my front tooth. But, in an effort to get ready for you, I wanted to make sure my teeth were in."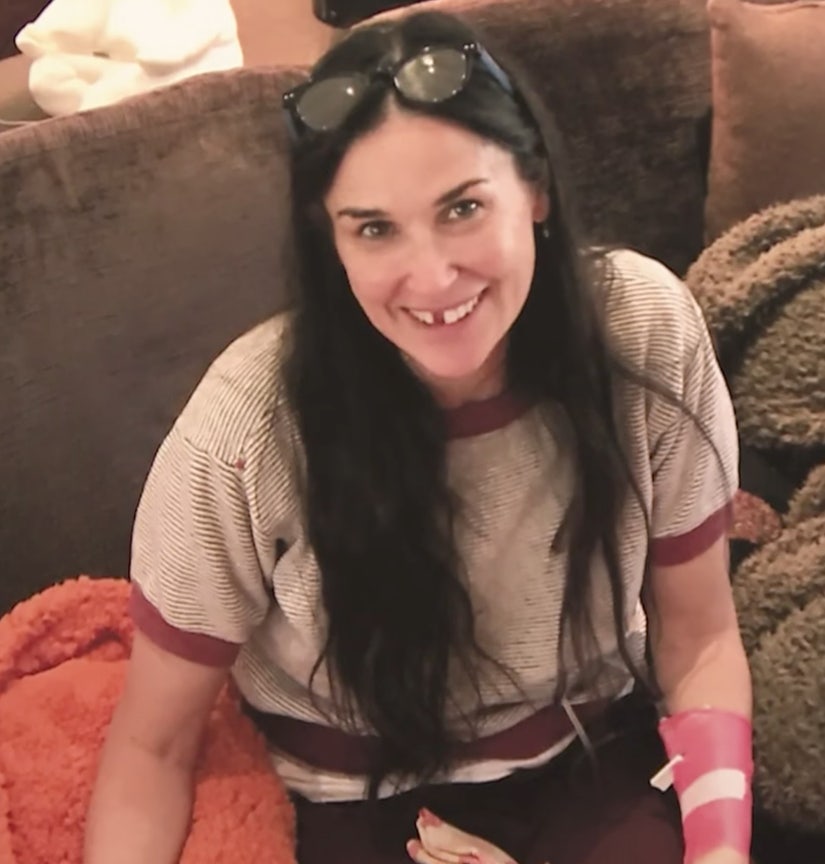 NBC
Moore then had Fallon show a photo to the entire audience, where she's seen only missing one of her chompers.
She added that her daughters "love" that she's missing teeth. "They love seeing me without my teeth because they think it makes me look more vulnerable and more human," she said.
"Thank God for modern dentistry. All of you who go out and practice modern dentistry -- thank God," she continued, before sharing a video of her with a helium voice at the dentist's office.