"Pretty Little Liars" star Lucy Hale ignited some online backlash after she criticized herself for looking "fat" in a throwback photo, and the women of "The View" were split on the controversy on Monday.
The outrage on Instagram began to build Sunday when Hale posted a picture of herself with her dad on Father's Day, then left a comment, "Ugh, I was so fat."
"She fat shamed herself," Joy Behar said, before empathizing with Hale's critics. "You know what it's like, there you are with somebody, let's say they're like you [motioning to Jedediah Bila]. She's a skinny bitch, this one. So if you said to me, 'Oh, I'm so fat,' I would want to strangle you. Don't tell me 'I'm fat,' when I'm fatter than you."
"That journey comes from the inside out, it's an insecurity of your own," Sarah Haines said, somewhat defending her. "The idea that that was something she saw doesn't send a great message, but that was something bothering her. You can look like her and still not like herself."
Behar continued to talk about the "mistake" she made as a parent to her own daughter. "I never said my daughter was fat, but I would say 'How fat am I?' and she told me that was a bad thing I did," she said.
Sunny Hostin then said, "You can't use the f-word" in general, explaining that she banned "fat" from her vocabulary after her aunt told her it was "very hurtful" when her family used it.
Whoopi Goldberg told Hale's critics to "chill out," adding "that's how she felt that day."
Bila agreed with Goldberg, saying Hale should be able to say whatever she wants.
"Whatever your issue is, everybody's insecure, if she's feeling chubby that day, if she feels that way about her own body, she should be able to say I feel fat, I feel bloated," she said. "It's her body, let her say what she wants to say."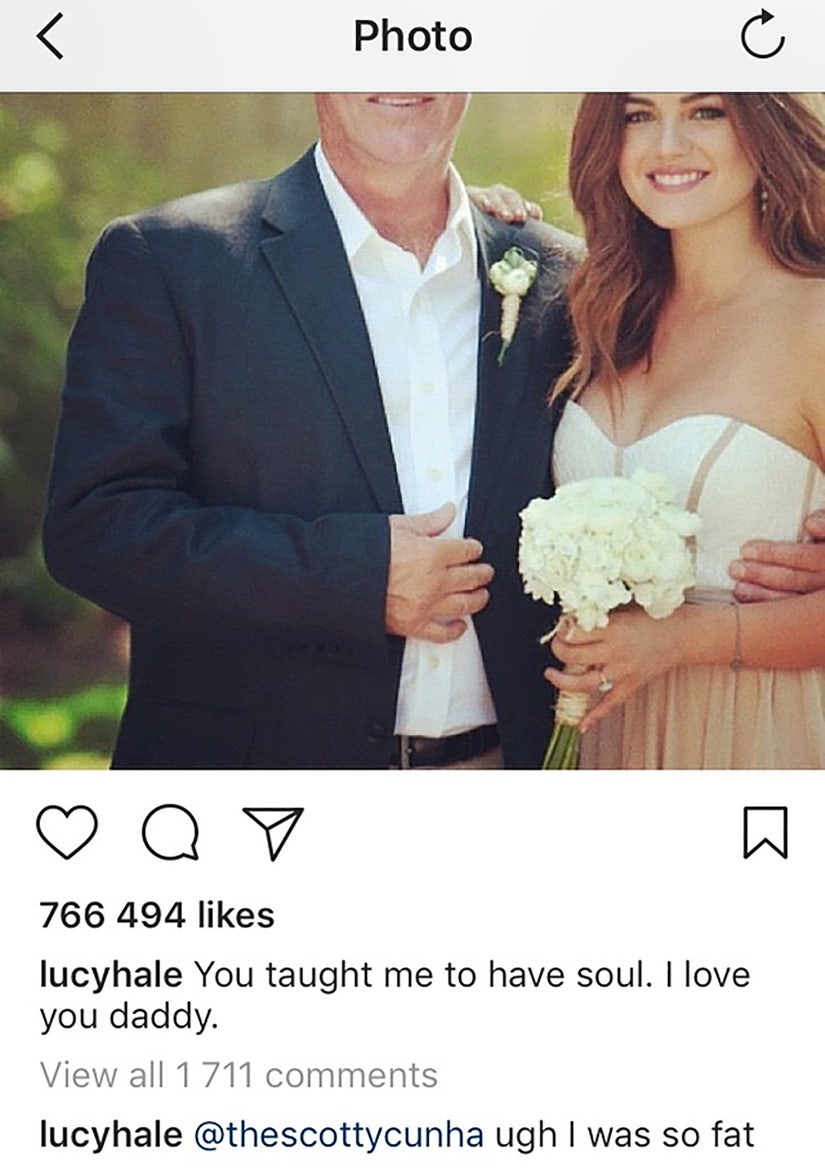 Instagram