Hannibal Buress couldn't make it to the "Spider-Man: Homecoming" premiere in Los Angeles so he hired his doppelgänger to take his place.
Buress, who plays Coach Wilson in the Marvel-Sony superhero movie, wrote in a since-deleted tweet Wednesday afternoon that he was offering $500 for "a lookalike with solid comedic timing for an event tonight."
Hours later, a man named Joe Carroll showed up to embrace the role for pictures, fans and even reporters who were interviewing him.
TooFab talked to Caroll to get a play-by-play of the night. Here's what went down:
How did this all come together?
"You know I don't even know how it happened like there was a rumor that he had a tweet out looking for someone and I've worked for him before, so we kind of linked up and he said he needed me for an event. I didn't know what it was for up until like almost right before I left the house."
Wow! How did you find an appropriate outfit on such short notice?
"I had that in my closet, I had never worn it. I was saving it for something special and I guess it's a special occasion so I threw that on. The jeans had a rip in them so I had a neighbor sew them for me before I left so it was like a last minute, 'Oh my God' moment."
Did anyone on the carpet think something was off?
"No! No one knew none the wiser, which is both funny and sad at the same time. I didn't interact with castmates only because I didn't want to draw as much attention to myself. I mostly interacted with fans, signed autographs, took pictures and tried to avoid the castmates. But I definitely did the red carpet. I definitely did an interview with Marvel that got taken down, but someone has it. It's probably on YouTube."
Did Hannibal fill you in with talking points before you made your appearance?
"I kind of took my own initiative when I was doing the interview. I looked up his interviews, trying to pick up on his mannerisms. I'm not sure if I was able to, but I guess it worked well enough. I just talked about the project and you know, trying to channel what he was saying. I figured he would have a nice genuine response for working with an all-star cast."
Do you think celebrities will be ID'd on carpets now?
"You know there's always a possibility. I mean, I was wearing sunglasses so I could be easily mistaken for him. I'm pretty sure down the line that security will probably tighten their tactics in regards to red carpets and things like this. I feel like even though this is last minute, I was able to pull a few strings. There are people who are smooth talkers, it's very rare for someone to crash a red carpet so I don't think this will happen too often."
I was looking at some fan tweets and many mentioned race. Do you think race was a factor?
"It's definitely sad that a certain race can be generalized and one can be played as another so easily. I do think it's sad that people can generalize races, thinking everyone looks like each other. There are celebrity impersonators that are hired specifically to impersonate celebrities. This is a rare case where I wasn't specifically hired for that. I just so happened to fit the part. Nobody was harmed in the making of this moment."
Is there anything else you'd like to add?
"I do have a book series that is out and we're releasing another book this year. So the book series is called Sinful Confessions. It is a drama suspense series that I originally wrote as a soap opera that turned into a book series."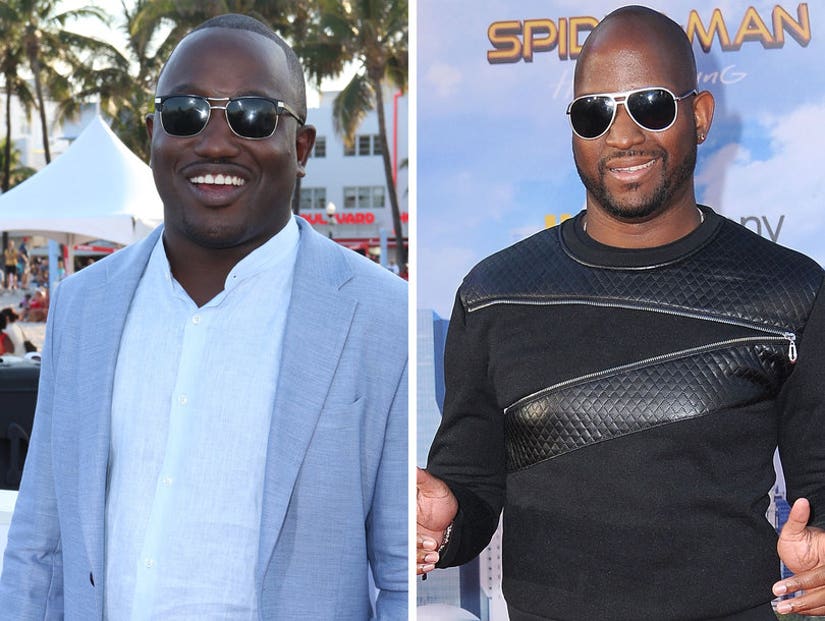 Getty