Sofia Vergara is out to prove age is just a number by posing nude at 45.
"Here's a woman, 45, being able to show her body," Vergara told Women's Health for its cover story celebrating body confidence. "It's not like before, when it was just young girls."
But she didn't always feel that way. The actress actually admitted that she's never been skinny dipping, watched TV in the nude or left her home without make up and her husband, Joe Manganiello likes it that way.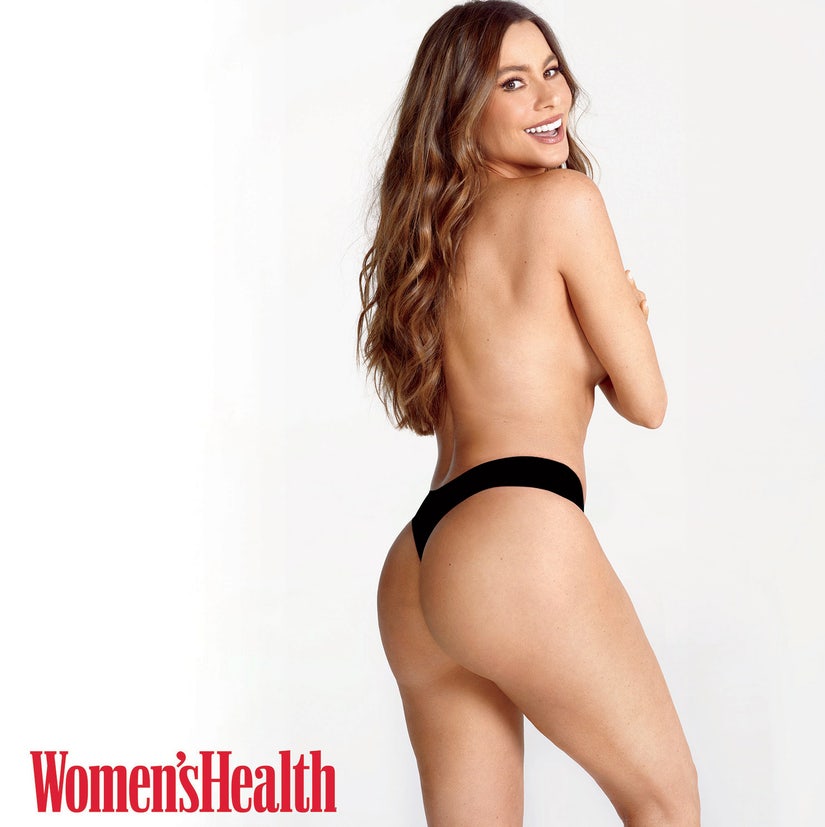 Matthias Vriens-McGrath/Women's Health
"One of the first things Joe told me when we started dating was, 'I like how you're always very well put together. I've had girlfriends that are all day long prancing the house in sweats, no make up,'" she recalled. "I'm not saying that's bad. It's great! For good or worse, it's the way I grew up: Accept yourself, but also be better than yourself."
Vergara shot her cover photo two days after her trip to Rome where she "ate like an animal" and eventually got sick and looked over the photographs her creative team sent her to inspire various poses when the day comes around.
"They're all of tall models holding their boobs with one arm, but I can barely cover my boobs with two arms. I'm a 32-triple-D," she said. "My boobs are real, and I had a baby. If I grab them, I can't even cover the nipple."
Vergara ended up solving her modesty issue by covering her special parts with her hair and started to exercise in her home gym.
"Joe built a very nice gym in the house, so I don't have any excuses," Vergara said also mentioning that she works out with a Megaformer trainer three or four times a week.
The actress admitted working out is "torture" for her, but Manganiello's mother inspires her to keeping working towards her goals.
"She's 68 and she's been working out for a long time. My mom is 68 too and had never worked out. So I made her start Pilates, and now she can get out of a car without, like [makes struggling noises]."
"It's not about having muscle or cut abs. I don't have abs because I'm not 'I need to be like a fit model with a perfect body.' That would take too much effort."
While she may not have abs, she does have a flat tummy and a whole lot of confidence that co-star Jesse Tyler Ferguson commends.
"Honestly @SofiaVergara is my hero. Her beauty is just the tip of the iceberg."