The Television Critics Association press tour is always packed with fresh details about new and returning series on network, cable and streaming television.
This year's summer TCAs kicked off July 25 and runs through Aug. 9, but a ton has already happened. Steve Harvey addressed his recently leaked memo, the "Will and Grace" revival was renewed for a second season and Abigail Spencer will play Owen Hunt's sister on "Grey's Anatomy."
There's also been much talk about diversity and representation and a couple epic reunions. TooFab will keep updating this post as more news rolls in.
Here's what you've missed so far:
"Empire" to Focus on the Lyons More
When "Empire" returns for Season 4, there will be less guest stars to keep the focus on the Lyon family.
"When we start to focus too much on guest stars we lose who it is that the fans want to watch," EP Lee Daniels said. "They're obsessed with the Lyons. They're obsessed with family. They're obsessed with the story of Lucious and Cookie and Jamal and Andre and Hakeem."
Demi Moore's character will still be integral and Forest Whittaker will join as a former mentor of Lucious'. Jussie Smollet will also direct an episode.
It was also announced that the series is also moving to 8pm.
"X-Files" Adds Women to the Writing Room
After the show came under fire for its all-male writing room, Fox CEO Dana Walden said two of the revival's 10-episode second season will be written by women. "We do have two female directors," she added, "I think Chris is making moves in the right direction."
She also explained that the 10 episodes will include eight "more or less" standalone stories and two episodes based around the show's ongoing mythology. The mythology episodes will bookend the season.
When asked whether any of the episodes will focus on Mulder and Scully's long lost son William, Walden added, "You've met Chris Carter, would he be happy about me talking about where the mythology goes? I can't do that."
Fox Picks Up 'The Four' In Response to 'Idol'
With "American Idol" getting rebooted over at ABC, Fox is officially going forward with "The Four," which Fox's president of alternative entertainment Rob Wade called "'Game of Thrones' with better singing and less nudity."
The show will start with four finalists trying to keep their spot week to week, as they go up against new challengers. If they're defeated, they'll be sent home and the challenger will keep their spot.
Walden was also asked who made the bigger mistake between Fox and ABC, Fox for dropping 'Idol' or the latter for reviving it and dropping $25 for Katy Perry. Her response: "ABC."
"24" and "Wayward Pines" Not Dead Yet
"24" already tried coming back without Jack Bauer, but if it returns again, it could be without CTU.
While Walden said Fox was looking into other alternatives for keeping the show alive, Fox Entertainment president David Madden added they could use "the same kind of ticking clock format and apply it to something else. It will have the same urgency but may not be set in the CTU, it will have same style and urgency but in a different venue."
As for "Wayward Pines," don't count it out either. "M. Night [Shyamalan] has talked to both Dana and me recently about the possibilities of what a third season could be," Madded added, "We are exploring story and casting ideas; we haven't made any decisions."
Dan Will Be Back for "Roseanne" Revival
"I can confirm that Dan is still alive," ABC Entertainment President Channing Dungey revealed at Sunday's panel for the network, reversing the fate of John Goodman's character.
She also said "conversations are still in progress" regarding Johnny Galecki returning as David.
Daniel Dae Kim Addresses His 'Hawaii Five-O' Exit
Getty
In announcing his new ABC show "The Good Doctor," Daniel Dae Kim finally addressed the media frenzy surrounding his abrupt exit from "Hawaii Five-O."
"I've known [CBS Entertainment President] Kelly [Kahl] and [CBS SEVP Programming] Thom [Sherman] for a while...I know them, and like them, and am grateful to them for the words they said on their panel the other day."
"That said, it's possible to be grateful and respectful, and still maintain a steadfast sense of your self worth," Kim said. He left the show after not being offered the same salary as co-stars Alex O'Loughlin and Scott Caan.
'Bachelor in Paradise' Scandal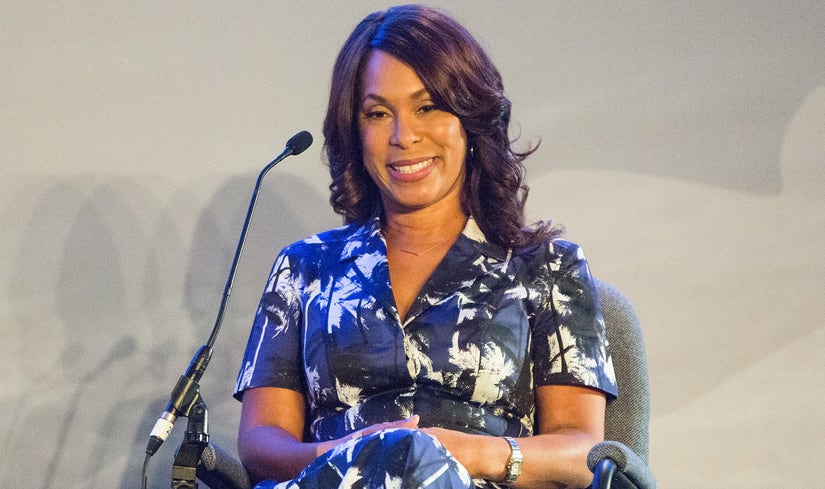 Getty
After being praised for finally bringing diversity into this season of "The Bachelorette" Dungey was pressed with questions at Sunday's TCA's about the sexual misconduct scandal between two contestants on the upcoming season of "Bachelor in Paradise."
Dungey said the incident was a "wake-up call that we have to have safety procedures in place," saying it "brought to life safety issues and assurances that we are more on top of, that contests are safe and protected at any time."
She also addressed backlash over the show's first promo. "We were never looking for a way to sensationalize it," she said. "We thought it was cheeky and funny and in line with the tone of the show, the response showed otherwise, and we pulled it."
'Karate Kid' Kids Reunite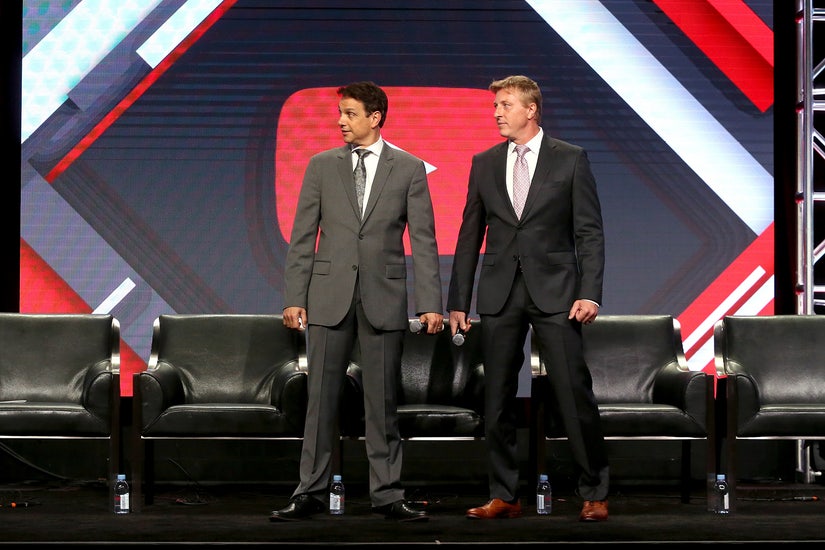 Getty
"Karate Kid" stars Ralph Macchio (Daniel LaRusso) and William Zabka (Johnny Lawrence) reunited to announce "Cobra Kai," a new 10-episode series coming to YouTube Red, in which the two will reprise their roles from the 1984 movie. In the series, the two men will address their past demons and current frustrations through karate.
"Will & Grace" Season 2 Is a Go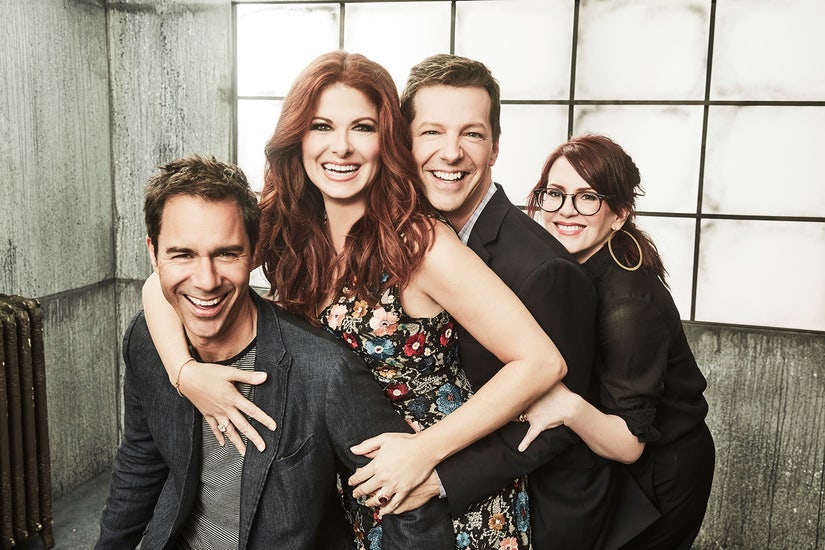 Getty
It was announced that "Will and Grace" the revival was renewed for a second season, before the first has even aired.
We also learned the show's revival will also totally ignore the series' finale -- which showed the title characters' friendship falling apart and slowly reconciling over the span of about 20 years, as they each got married and had children of their own.
Shelly Morrison, who played Rosario Salazar, will not be back for the revival as she's since retired from acting.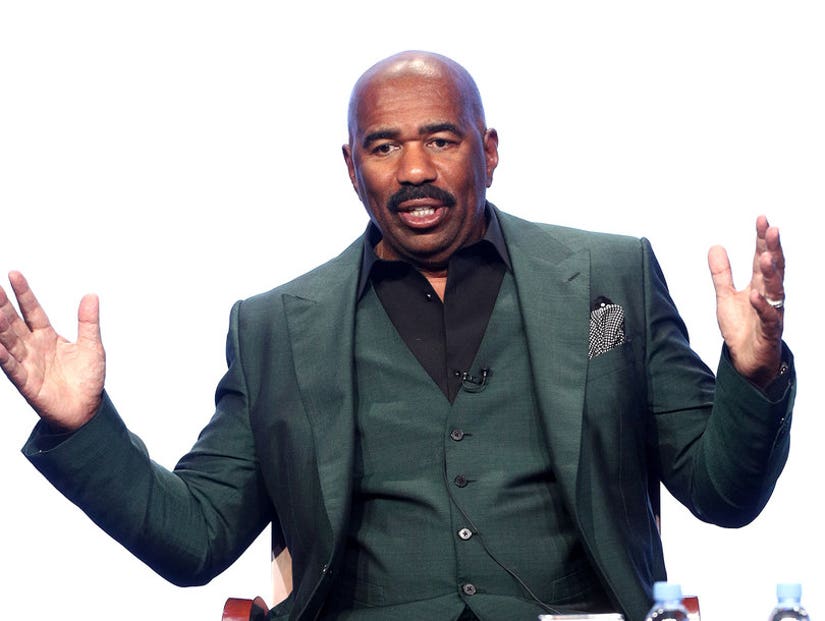 Getty
The "Family Feud" host addressed the angry memo he sent his staff that leaked to the public back in May.
"I learned two things from that email. One, I can't write. And two, I should never write," Harvey said laughing. "It wasn't that big a deal to me. I'm not really a mean-spirited guy; I'm a real congenial guy, you know, people who know me."
Harvey blamed the leak on an employee who was not among the few selected to move from Chicago to Los Angeles to work on his new show, "Steve." The memo Harvey sent his staff demanded he not be approached, especially while he is in his dressing room.
NBC Launches 'Female Forward' Initiative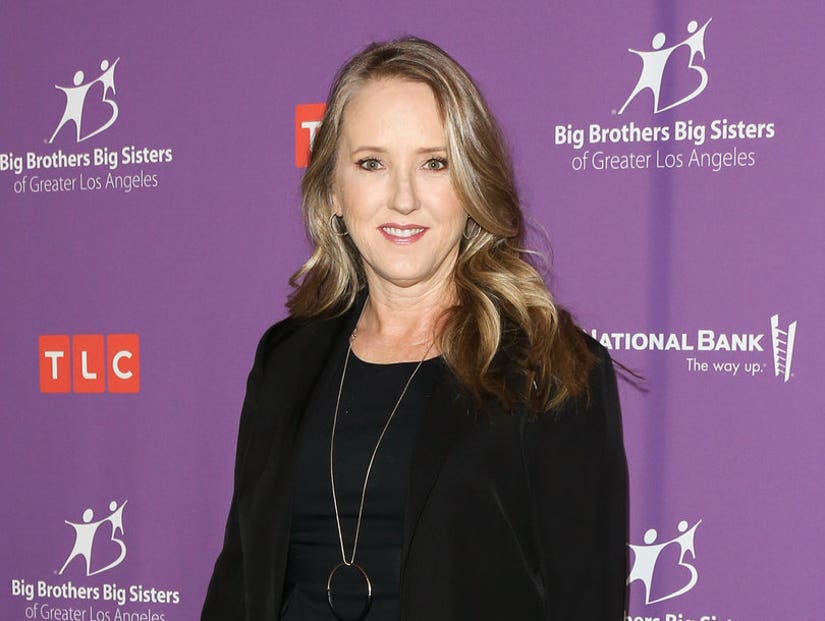 Getty
NBC is dead set on employing more female episodic directors with a new initiative, "Female Forward," following a broadcast pilot season in which no network pilots were directed by women.
NBC Entertainment President Jennifer Salke explained the goal of the new program is to achieve gender parity.
Abigail Spencer Is Going to 'Grey's Anatomy'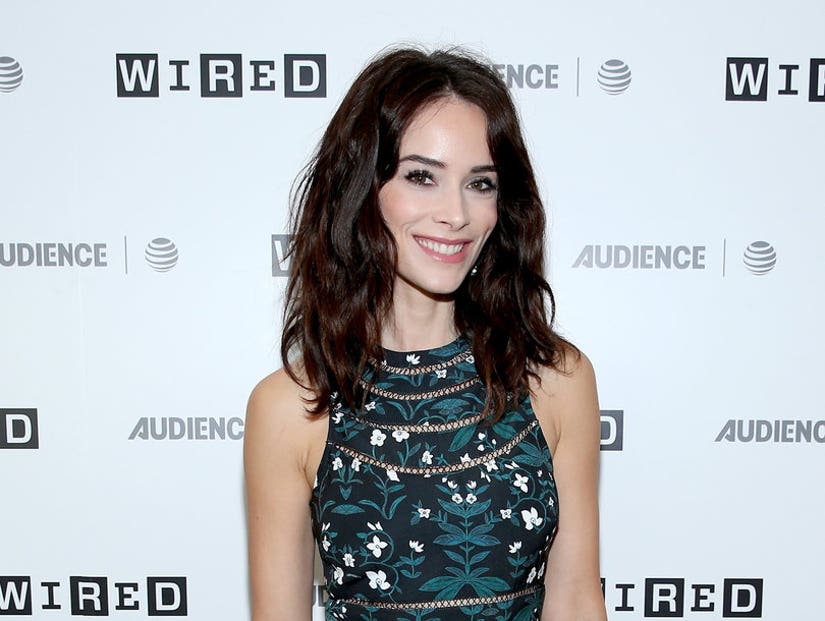 Getty
"Timeless" star Abigail Spencer will replace Bridget Regan as Owen Hunt's sister, Megan Hunt, who was presumed dead until she miraculously appeared at the end of Season 13. Regan was unable to return to the show due to scheduling conflicts.
Spencer's new gig will not affect her return to "Timeless."
'This Is Us' Fans Are In For Some Surprises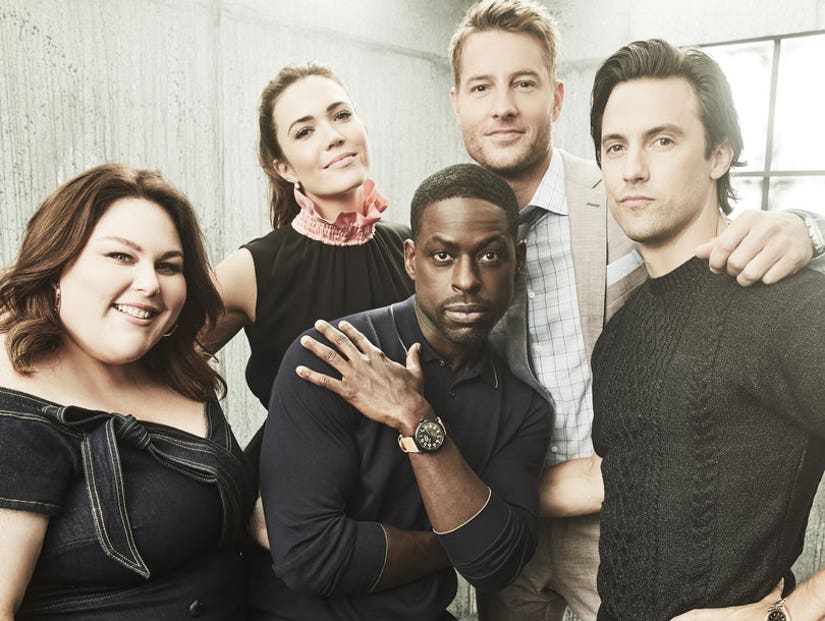 Getty
Season 2 will begin with Kevin (Justin Hartley), Kate (Chrissy Metz) and Randall (Sterling K. Brown) celebrating their 37th birthdays.
It was also revealed that Sylvester Stallone will join the cast as a co-star/fatherly figure to Kevin. Randall will inquire about his adoption, and even though his father William (Ron Cephas) died in Season 1, he will continue to have a presence going forward.
'Everwood' Has Emotional Reunion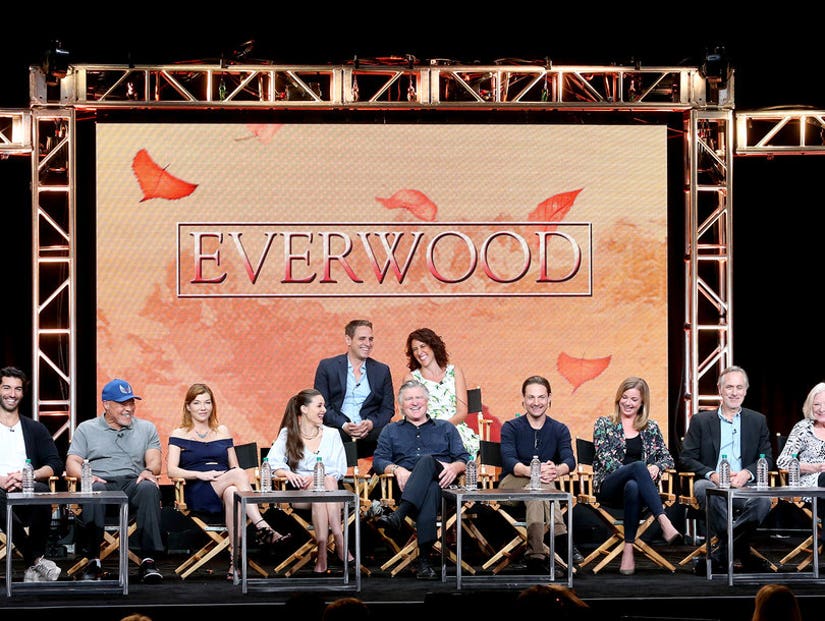 Getty
The entire cast -- minus Chris Pratt -- reunited to celebrate the show's arrival on CW Seed.
Treat Williams, Gregory Smith, Emily Van Camp, Vivien Cardone, Tom Amandes, Justin Baldoni, Stephanie Niznik and John Beasley joined executive producers Greg Berlanti and Rina Mimoun to laugh, cry and talk about some of their favorite memories from the show.
'Dynasty' Reboot Is Inspired By Trump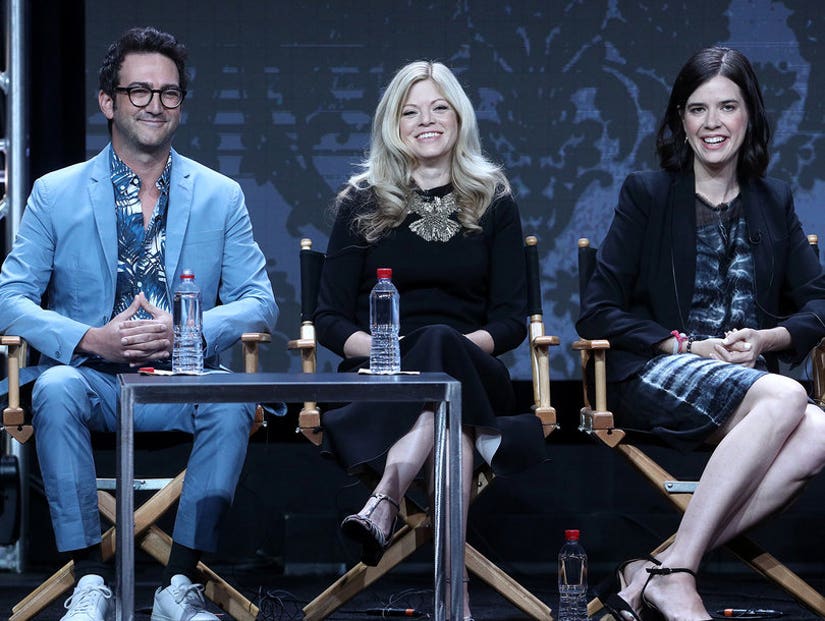 Getty
Executive producer Josh Schwartz said the show's reboot is, in part, inspired by President Donald Trump and his administration.
"We are living in an age of dynasties," he said, citing the Trumps, the Clintons, the Kardashians and the Murdochs. "Our news is filled with stories of dynasties."
Executive producer Sallie Patrick added the reboot is about "a diverse family trying to get along despite their differences, which is a metaphor for this country now."
CBS Responds to Backlash For Lack of Casting Diversity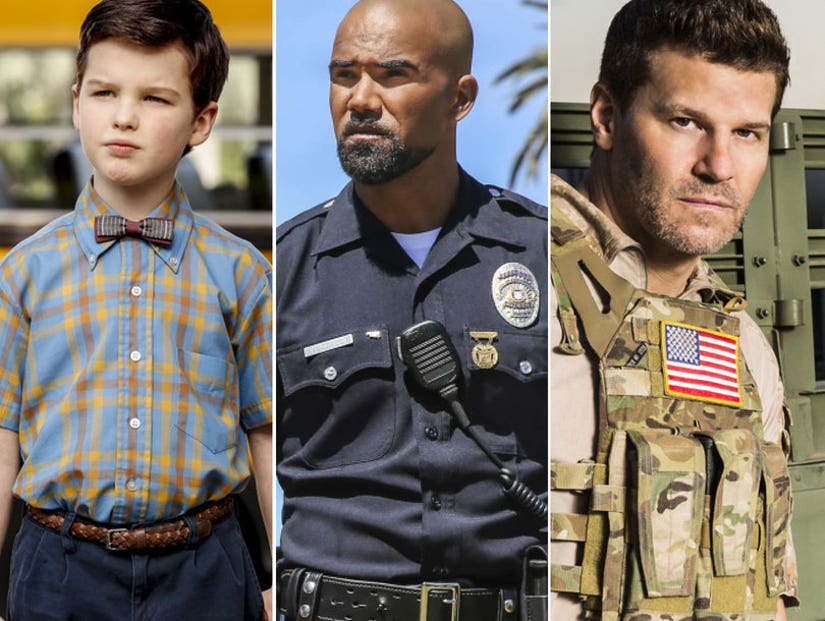 CBS
Programming executives confronted the network's ongoing issues with diversity on the heels of a recent controversy regarding the departure of two Asian actors from "Hawaii Five-0" -- Daniel Dae Kim and Grace Park.
One reporter at the panel brought up the topic of strong female leads, noting that CBS has failed to put one in a new series for two seasons running. "We had six pilots with female leads, and the way things turned out, those pilots were not deemed to be as good as the pilots that were picked up," said senior executive vice president Thom Sherman.
See more about this issue below:
Erin Hayes' Character Gets Killed Off 'Kevin Can Wait'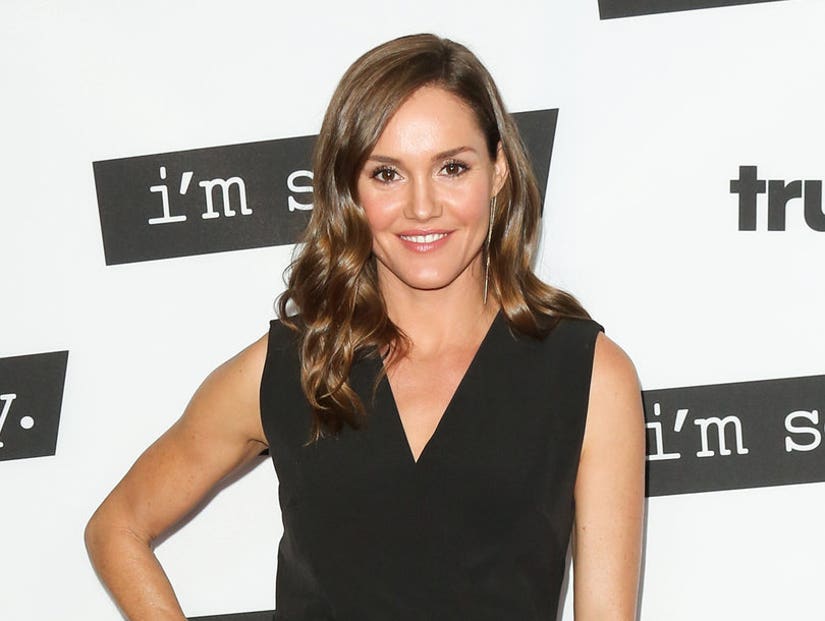 Getty
Erin Hayes' character -- Donna -- is married to Kevin James but was dropped by the series after the end of Season 1.
"The character will have passed away," Thom Sherman, the network's senior executive vice president of programming, said. CBS Entertainment President Kelly Kahl added, "It will be treated with dignity and respect, and the show will move forward. It's something that will have taken place in the past."
With Hayes out of the picture, James' former "King of Queens" co-star Leah Remini will be joining the show after an appearance last year.