The Han Solo spinoff "Star Wars" movie director drama left Donald Glover in an awkward position on set, he said in a new interview.
Original directors Phil Lord and Chris Miller were fired over creative differences with Disney and Lucasfilm, and then Ron Howard stepped in to direct the rest of the production. But Glover, who plays Lando Calrissian in the movie we expect to be a future blockbuster, told The Hollywood Reporter even he doesn't quite understand what went down behind the scenes.
"Ron is such a legend, and he knows exactly what the vision for what he is doing is [but Phil and Chris] hired us, so you sort of feel like, 'I know I'm not your first choice.' And you worry about that," Glover said. "To be honest, I don't know exactly what happened. I feel like I was the baby in the divorce, or the youngest child. The oldest child is like, 'We know what's happening, but we are keeping you out of it.' And I'm just like, 'Was that scene good? How did you feel?'"
Upon Lord and Miller's firing, Lucasfilm President Kathleen Kennedy released a statement saying, "At Lucasfilm, we believe the highest goal of each film is to delight, carrying forward the spirit of the saga that George Lucas began forty years ago. With that in mind, we're thrilled to announce that Ron Howard will step in to direct the untitled Han Solo film. We have a wonderful script, an incredible cast and crew, and the absolute commitment to make a great movie."
Production resumed last month.
Glover told THR he did meet with the original Lando, Billy Dee Williams, for lunch after he was cast, and admitted the older actor wasn't entirely impressed with Glover's vision.
"I was like, 'I've always felt like this character could do this, and he represents this, and I kind of feel like he comes from here, and it's very obvious he has a lot of taste, so maybe he grew up seeing that from afar? Because I'm like that. Maybe he saw it from other planets and was like, 'I want to be that.'" Glover said. "He just let me ramble on and on, and then finally I was like, 'So, what do you think?' And he goes, 'Yeah, I don't know about all that. Just be charming.'"
Glover has been busy adding new roles to his resume, most recently appearing in "Spider-Man: Homecoming," joining Disney's live-action adaption of "The Lion King" as Simba, and of course continuing production on his Golden Globe-winning comedy series "Atlanta."
The "Star Wars" Han Solo spinoff opens in theaters May 25, 2018.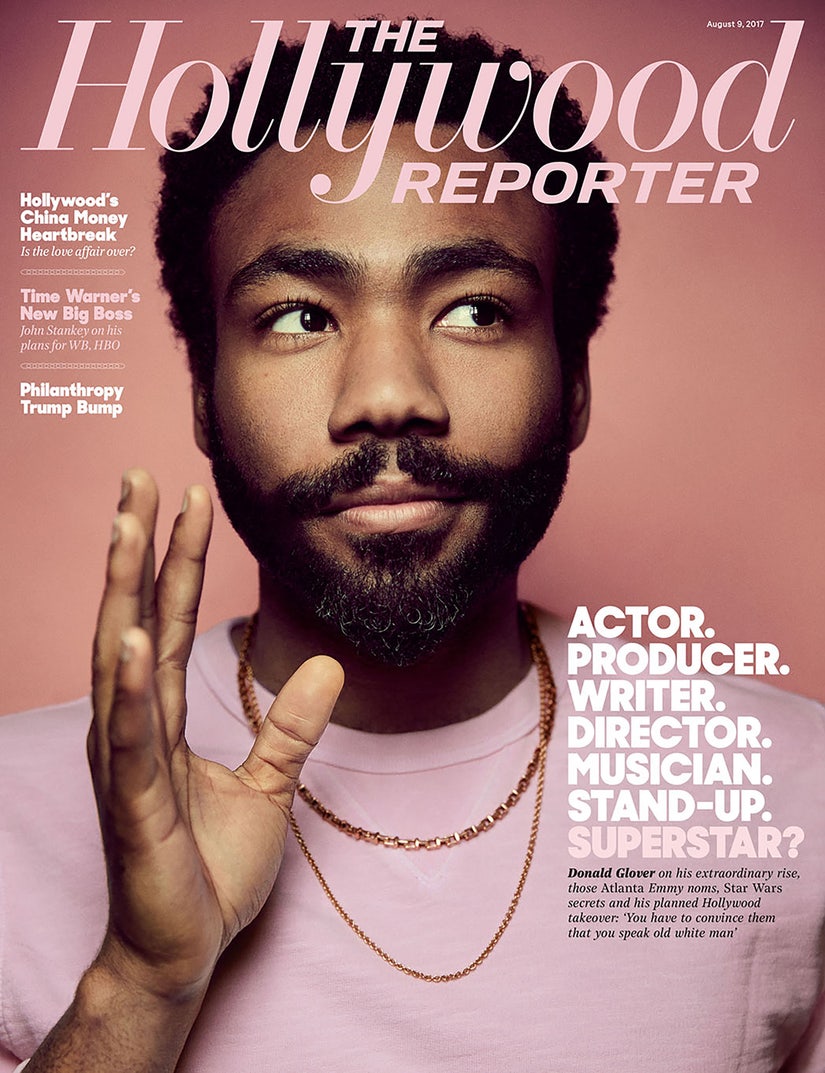 Austin Hargrave