"I forgive you," she said. "I understand that you are sick and suffering, and there is help for a guy like you, too. And it's entirely up to you to get that help."
"Frankly, it's an easier way to roll through the world than the alternative," she added. "I believe that there is hope and help for everyone. It has to be the appropriate help, and there has to be a real profound understanding on the part of the sexual predator that they're doing is wrong and criminal."
She added he "absolutely should to go to jail" if the rape charges against him are true.
Judd was one of the first actresses to go on the record with her experiences with the Hollywood mogul, telling the New York Times how he invited her to the Peninsula Hotel in Los Angeles for a business meeting in the '90s, before asking her to join him in his room instead. Once there, she says he offered massages and asked her to watch him shower.
"Well, first of all, I'm very blessed to be here and I know that, so thank you. I didn't expect that I would feel tearful but it's been an absolutely tremendously moving 2 1/2 or 3 weeks," Judd told Sawyer.
Of the hotel meeting, Judd said she "had no warning" about Weinstein's behavior. "I remember the lurch when I went to the desk and I said 'Mr. Weinstein, is he on the patio?' and they said, 'He's in his room' and I was like, 'Oh, you're kidding me.'"
Once there, she said there was a constant "volley of 'Nos'" as he kept propositioning her. "Maybe he heard them as yeses. Maybe it turned them on. He asked me to pick out his suit for the day," she said. "I have totally frozen in my mind the floor plan and where the door was behind me and then eventually where that closet was."
"We act like we're about between 3 and 6 years old in those moments," Judd said of all the ways his accusers tried to get out of the situation. "He kept coming back at me with all this other stuff and finally I just said, 'When I win an Oscar in one of your movies, okay.' And he was like, 'Yeah, when you get nominated.' I said, 'No, when I win an Oscar' and then I just fled."
Weinstein sent "GMA" a photo of him and Judd at a Vanity Fair party in an attempt to show the two were friends (below).
Her reaction: "Ick. That's, deny, attack, reverse the order of offender and victim. I hoped I wouldn't pass him. But I did and he obviously grabbed my hand. It's like the look on my face is abject terror. Like I can see it in my eyes. It's very, it's very gross. It's very gross. I feel for that 28, 29-year-old woman."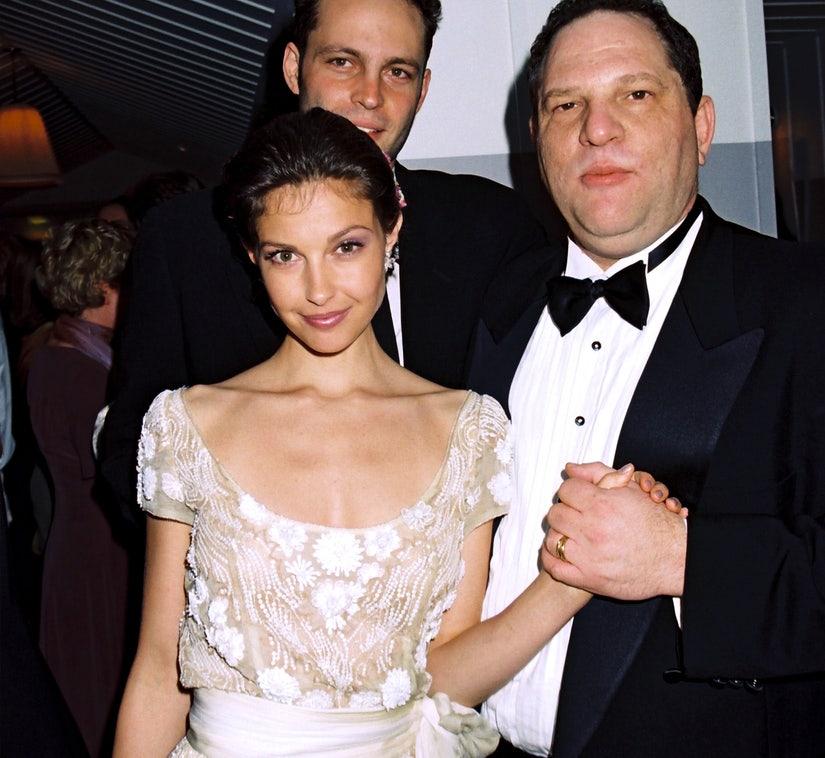 BEI/REX/Shutterstock