"I was watching that moment and I was like, 'Are they talking about me?' I'm definitely proud to be a Kardashian," she told E! News when asked about Kim's comment featured in a preview for Season 15 of "Keeping Up with the Kardashians."
The new season, which premieres Sunday, appears to be filled with so much tension between Kourtney and her sisters, including Khloe, who confronts Kourt about her nasty attitude in a clip from upcoming episodes.
"I think it started at the end of Season 14, a lot of tension building between us," Kourtney added in the new interview. "I felt like every day almost I was being picked on and criticized and I just couldn't take it any more."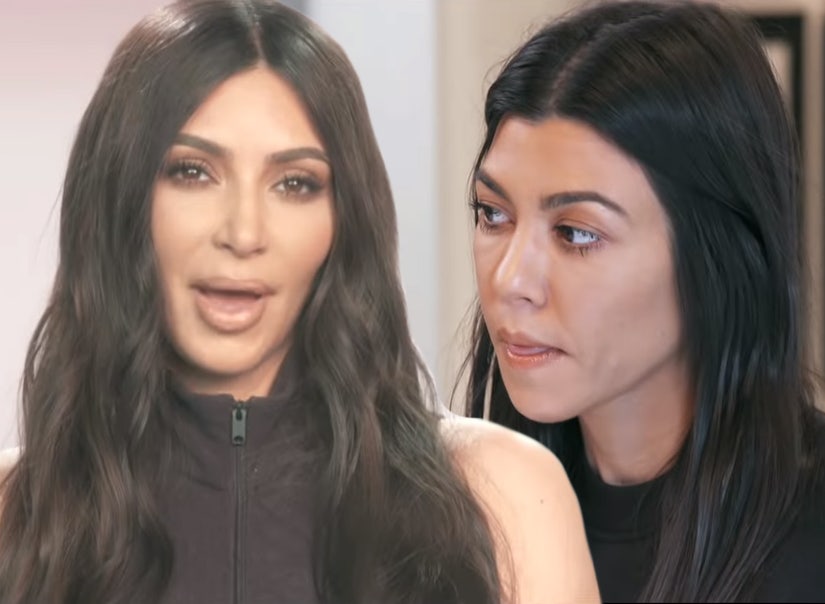 E!
The reality star added that the drama between her and her sisters is still an "ongoing" battle.
"Honestly, I think it's ongoing," Kourtney said. "I've been really working on myself a lot and I think through my growth, I'm better at expressing myself. I think in the past I've always been great at like not being emotional. I think that I'm better now at expressing my feelings. So I think this is ongoing. It's a lot of communication instead of letting things go back into the way that they were. It's definitely a process and you'll see it throughout the season."
Kourtney also told E! that when the drama gets rough she leans on her favorite sister, Kendall Jenner.
"We're just like really best friends," she said. "We're on the same wavelength. Like we like the same stuff, we like to do the same stuff. We have good conversations, we have fun together, there's no drama with us. Kendall has my back in this season, you'll see."
"When I was watching some cuts, I see my sisters talking about me and I obviously have no idea because I wasn't there and I'm like, 'What?! They're saying this about me?' And then Kendall has my back."
"Keeping Up with the Kardashians" premieres Sunday night at 9pm on E!