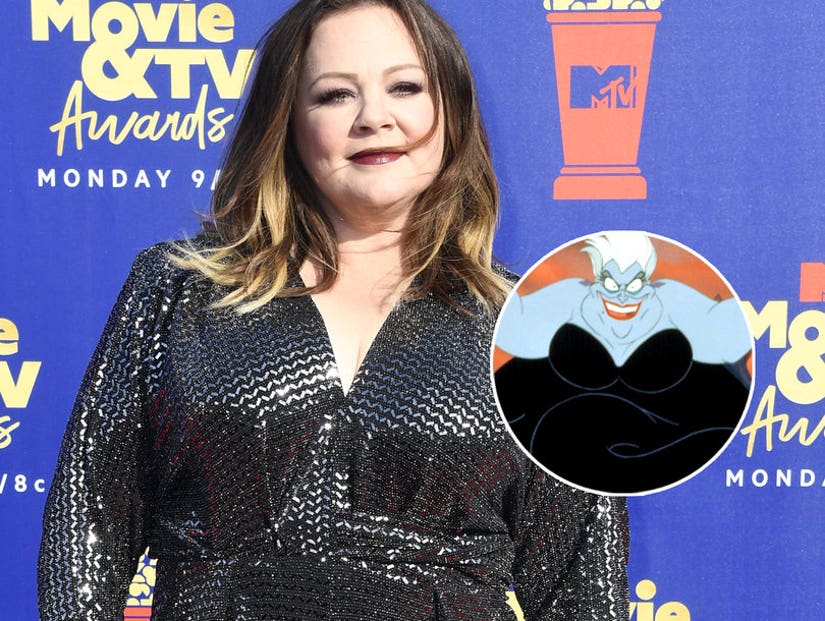 Getty/Everett Collection
Lizzo has already reacted to the news.
The actress is reportedly in talks to sing about a few "Poor Unfortunate Souls" as Ursula in a live-action adaptation of Disney's "The Little Mermaid," the latest animated film in the company's vault to get an update.
According to Variety, McCarthy's deal is not yet completed, but the production is "looking to make contemporary and compelling casting choices, while still paying homage to the beloved animated original."
Pat Carroll voiced the villainous octopus -- whose look was inspired by famed drag queen Divine -- in the 1989 movie.
Singer Lizzo actually campaigned for the part on social media, posting a few "audition" videos that went viral back on Halloween 2018, when she actually dressed as Ursula and performed the song. Upon hearing the McCarthy news, she tweeted out a pair of sad-eyed emojis.
Rob Marshall, who just directed "Mary Poppins Returns" for the Mouse House, will direct the new film. The movie will include songs from the animated musical and new ones from Alan Menken -- who wrote the music the first time around -- and Lin-Manuel Miranda of "Hamilton" fame.
The remake comes after recent adaptations of "Aladdin," "Beauty & the Beast," "Dumbo," "The Jungle Book," "Cinderella" and the upcoming "The Lion King." New versions of "Mulan" and a "101 Dalmatians" film centered on Cruella de Vil are also further down the pipeline.