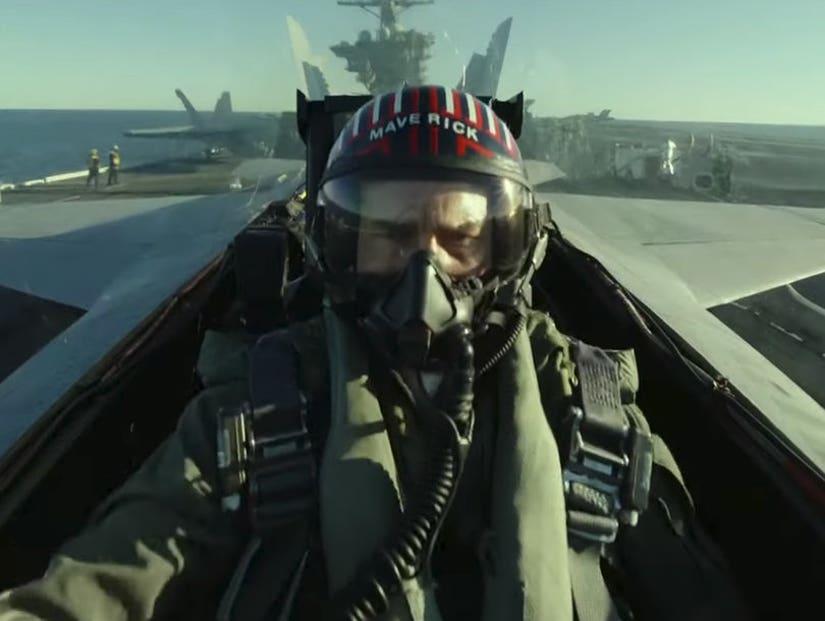 Paramount
He still feels the need for speed!
Tom Cruise is still a maverick who plays by his own rules.
The actor made a surprise appearance inside Hall H at Comic-Con on Thursday, popping up on stage following the panel for "Terminator: Dark Fate" to debut the first trailer for "Top Gun: Maverick." Both movies are being released by Paramount.
Introducing the preview, Cruise reminisced on filming the first movie in San Diego 34 years ago. "34 years, you guys have been very, very patient with me. I thought it was my responsibility to finally really deliver for you."
He added, "Everything you see in this film, obviously it's for real. The flying, we're working with the Navy ... I really wanted to give you all an experience of what it is to be inside that aircraft.:
The first footage for the the highly-anticipated sequel is full of everything you'd want from a new "Top Gun" film, including features plenty of military drama, some exhilarating high-flying action, and, of course, some shirtless beach volleyball.
In the sneak peek, Cruise returns as an aging -- but still very rebellious Maverick -- who has not clearly moved on in his life since the original film. As Ed Harris asks, "You should be a two-star admiral by now, yet here you are, captain. What is that?" His answer: "It's one of life's mysteries, sir."
The long-awaited sequel -- which stars Cruise, Miles Teller, Jennifer Connelly, Jon Hamm, Glen Powell, Lewis Pullman, and Ed Harris -- hits theaters 2020.