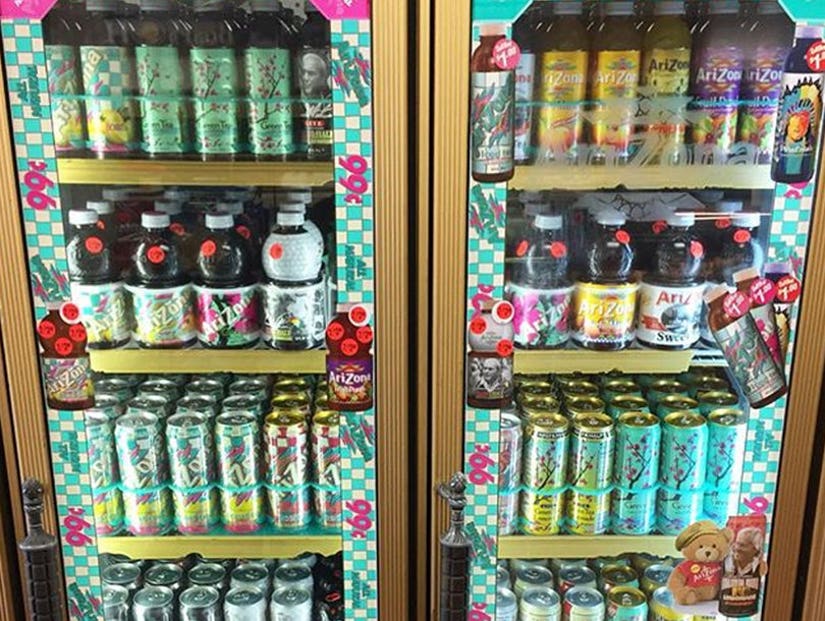 Instagram
It comes just two weeks after police tracked down a minor filmed licking and replacing ice cream in a store freezer.
Texas police have arrested yet another teen for tampering with food in stores.
Cops in Odessa took a 15-year-old boy into custody after he spat in a bottle of tea and put it back on a store shelf.
An officer was dispatched to an Albertsons grocery store and was shown security footage of the teen picking up the Arizona Iced Tea, putting it to his mouth, and replacing it, CBS7 reported.
The boy told the officer he had taken a drink but then put it back because it was "gross".
However the cop's sworn affidavit claimed the suspect had told the asset protection manager before police arrived that he had spit in the bottle.
The teenager is charged with tampering with a consumer product, which is a second degree felony.
Last month police hunted for a woman who was seen in a viral video licking a tub of Blue Bell ice cream before replacing the lid and putting it back in a store freezer.
When they finally tracked her down, they refused to release her name after discovering she was a minor.
They later admitted the search took so long because so many people had falsely claimed responsibility for the crime.
"What made this case difficult is that a 'catfish' with a similar screen name (within one letter of the suspect's screen name) began taking credit for it," Lufkin police said.
"It was actually the catfish and NOT our suspect who bragged on Instagram about the incident saying: 'Yeah, I really did that. You can call it Flu Bell ice cream now 'cause I was a lil sick last week. Repost yourself doing this. Let's see if we can start an epidemic (literally).'"
Indeed after the ice cream licking vid went viral, copycat videos inevitably followed.