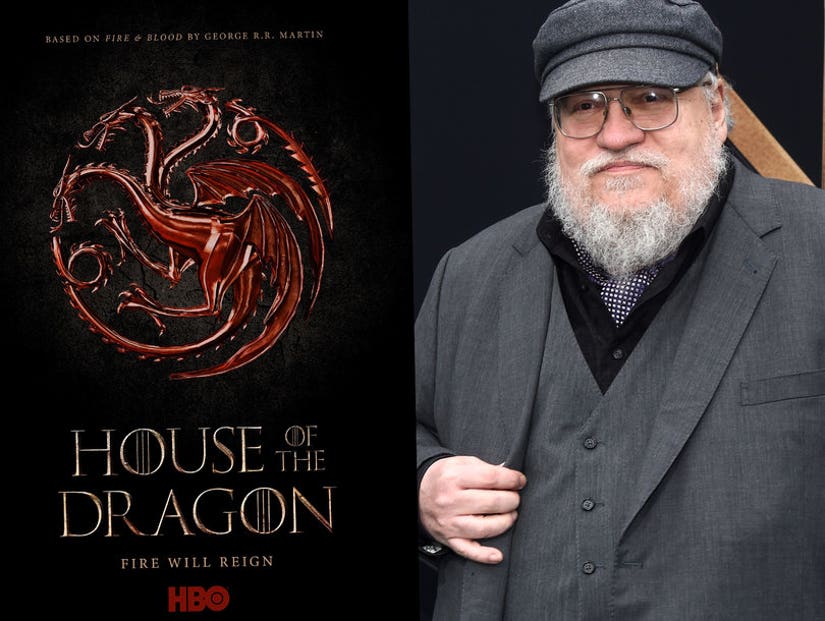 Getty / HBO
But the author claimed it had nothing to do with the greenlit "House of the Dragon".
It's not just Jon Snow who knows nothing.
In a blog post celebrating the green light for "House Of The Dragon", the author said he was saddened the network had abandoned "The Long Night" — but insisted one decision had nothing to do with the other.
The author described the decision as "heartbreaking", arguing that there was plenty of room for more than one show set in Westeros.
"As exciting as the series order is, I would be remiss if I did not also mention the bad news," he wrote, confirming "The Long Night" — not its official title — had been dumped, even though a pilot had already been shot in Northern Ireland.
He said the series would have been set thousands of years before either "Game Of Thrones" or "House Of The Dragon", and would have focused on the Starks and the White Walkers, describing the cast — which included Naomi Watts and Miranda Richardson — as "splendid".
"I do not know why HBO decided not to go to series on this one, but I do not think it had to do with HOUSE OF THE DRAGON," he wrote. "This was never an either/or situation."
He argued that shows like CSI and the Chicago series had multiple shows, and that "Westeros and Essos are a lot bigger, with thousands of years of history and enough tales and legends and characters for a dozen shows."
"Heartbreaking as it is to work for years on a pilot, to pour your blood and sweat and tears into it, and have it come to nought, it's not at all uncommon," he continued. "I've been there myself, more than once.
"Know Jane [Goldman] and her team are feeling the disappointment just now, and they have all my sympathy… with my thanks for all their hard work, and my good wishes for whatever they do next."
Elsewhere in the post, the 71 year-old vowed to finish the sixth book in the original series — "The Winds Of Winter" — before he touches a script for "House Of The Dragon", no matter how much he longs to write an episode.
"Let me make this perfectly clear... I am not taking on any scripts until I have finished and delivered WINDS OF WINTER," he promised. "Winter is still coming, and WINDS remains my priority, as much as I'd love to write an episodes of HOUSE."
"Game of Thrones" was based on Martin's "A Song Of Ice And Fire" series of novels, but managed to over take the author, concluding before he'd finished the final two books.