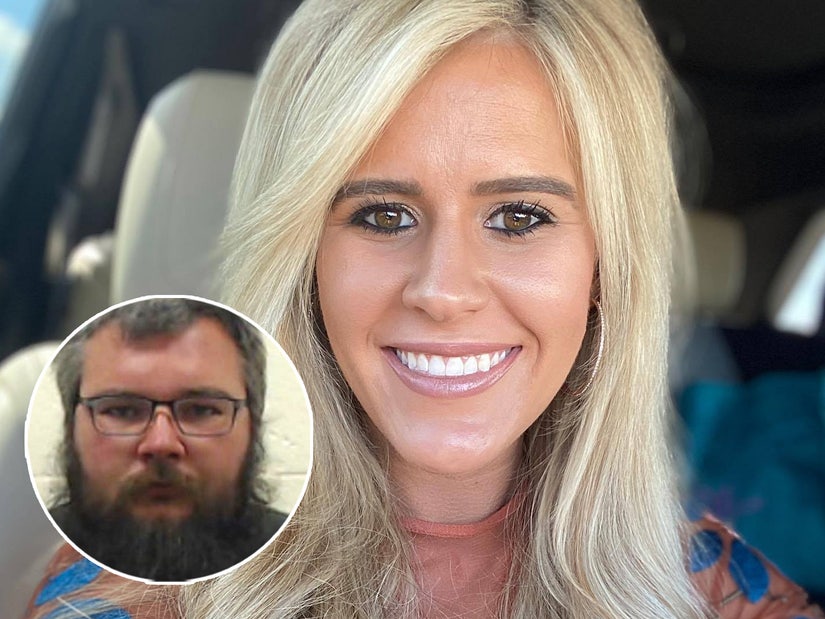 Facebook/Jackson County Sheriff's Office
update 10/4/2021 10:45 AM
Quake Lewellyn pled guilty to capital murder and rape. On Friday, the 29-year-old was sentenced to life in prison without parole.
As part of the plea deal, he waived his right to a jury trial; prosecutors had warned they would seek the death penalty had he been convicted. Lewellyn's defense attorneys had approached prosecutors and victim Sydney Sutherland's family about the plea deal, and they agreed.
"Considering the jeopardy he was going to be in (if there were) a trial, this was a result that we could live with and that the state could also live with," his lawyer Jeff Rosenzweig told the Arkansas Democrat-Gazette.
"Obviously my client wanted to accept responsibility for what he had done," co-defender Bill James added. "The family of Mrs. Sutherland had offered this mercy and we took it. We are certainly thankful for that. It just was the right thing to do for Quake and for everybody involved."
Despite allowing him escape possible execution, Sydney's family spoke of their distain for her killer.
Addressing the court, her mother Maggie Sutherland asked Lewellyn to look her in the eyes as she spoke — and he did.
"She was not yours to take," she told him "Satan is real. The hands you hugged me with are the same hands you killed her with."
"Why couldn't you just pass her, why couldn't you just pass my daughter," she asked, per KATV. "Justice for Sydney is all I ever wanted this past year for my daughter. What you took 408 days ago from us we'll never get back."
After the hearing, Maggie made a further statement to the press.
"Today you had pleaded guilty to murder and raping her and will spend the rest of his life in prison, but true justice for Sydney, my daughter, would be for her to be here."
Quake Lewellyn has been deemed fit to stand trial for murder.
The 28-year-old underwent a mental forensic exam last month at Arkansas State Hospital, where a psychologist concluded he "did not manifest symptoms of a mental disease or mental defect."
In the psychological interview, obtained by KARK, the farmer described what happened the day jogger Sydney Sutherland was killed.
He claimed that while driving to check the wells in his rice field, he passed Sutherland walking along a gravel road. He swung the truck around, but when he did he could no longer see her, "I guess because the gravel road was still dusty."
He said he believed she may have crossed over to the other side of the road, and that he struck her with his truck.
"I felt her hit my truck, so I slowed down," he told the psychologist, adding he then walked over to ask if she was okay. But when she didn't respond, he deduced she was dead.
"At this point, I was scared and afraid I was gonna be in trouble for running her over," he said, adding he loaded her into the tailgate of his truck "to hide her body so [he] wouldn't be in trouble."
He then drove on to the rice field and dug a hole.
He told the interviewer he then took Sutherland's clothes off "and tried messing with her a bit." When asked what "messing with her" meant, his lawyers interjected and advised him not to discuss it any further.
Using a shovel he had in his truck, he said he buried her in the rice field; when asked why he chose that spot in particular, he replied "That was just where I was and where I was going to begin with."
He said he then "went back to work", went home, ate supper, and went to bed. He didn't tell anyone what had happened and "just tried to forget about it."
His dad called him that night and asked him if he'd seen Sydney, who had been reported missing at this stage; he told him he'd seen her but nothing more. The next day, he "went to work just like normal."
He said he went to the police station with his father, since he was the last to see her alive, still hoping he would not be caught. He agreed to take a polygraph test, but the officer ultimately decided not to test him. Nevertheless, it was at that point he decided to confess, and provided multiple statements.
He admitted he knew the alleged offenses were against the law, but when he struck her with his truck "it was all just a blur", adding: "I knew I didn't kill her on purpose."
When asked why he didn't call 911, he replied: "That I don't know... I was just scared."
If convicted, Lewellyn could now face the death penalty.
Original Story 10/20/2020 9:54 AM
A 25-year-old Arkansas woman was hit by a truck before being raped and buried by the driver, according to police.
Sydney Sutherland disappeared while out jogging on August 19; her body was found two days later in a remote field in Jackson County.
That same day, 28-year-old farmer Quake Lewellyn was arrested and charged with her murder, rape and kidnapping, as well as abuse of a corpse.
According to an affidavit obtained by the Arkansas Democrat Gazette, Lewellyn admitted while being interviewed by police that he rammed her with his pickup truck.
He said he then loaded her into his vehicle and drove her to a remote location, where he raped her, and then buried her, per the affidavit.
When her boyfriend Alex Nicholson reported her missing after she failed to return home, a massive search operation was launched.
Lewellyn even joined the Facebook group dedicated to finding the missing nurse.
Investigators found her phone about a quarter mile from her home, almost 2.5 miles from where her body was buried.
Police identified Lewellyn as a suspect when data from his own phone placed him in the remote area where the victim was discovered. He was arrested on August 21.
Lewellyn is currently in jail without bail, and is set to be arraigned October 29.