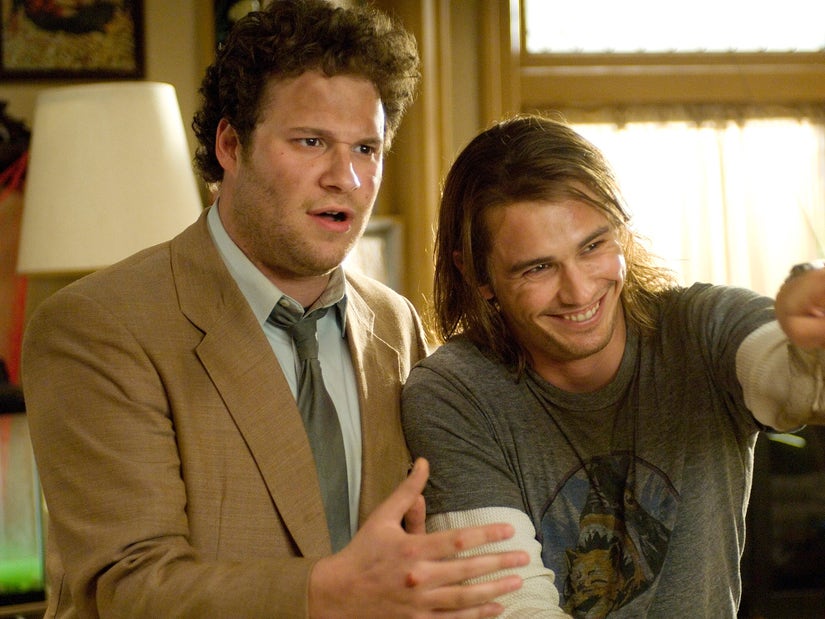 Everett Collection
Pineapples...Marijuana...James Franco...Rivers in the sky?
Many in North America were first introduced to the term Pineapple Express by Seth Rogen's 2008 movie of the same name.
But as much of the West Coast has been slammed by the atmospheric river, a great deal of Californians have had to reacquaint themselves with the term -- albeit in an entirely different context from Rogen's marijuana haze.
The weather event, which got its seemingly benign moniker due to its tropical origins in the Aloha State, is not always so vicious but its origins are nonetheless fascinating.
According to the National Ocean Service the Pineapple Express occurs when "moisture builds up in the tropical Pacific around Hawaii" which, under the right conditions, can then wallop North America's West Coasts.
An atmospheric "river" forms as winds traverse the warm "bands of tropical water vapor" across the Pacific on the "global conveyor belt" until it arrives at the doorstep of the West Coast where it can dump massive amounts of rain.
"Atmospheric rivers come in all shapes and sizes, but those that contain the largest amounts of water vapor and the strongest winds are responsible for extreme rainfall and subsequent flooding," per the National Ocean Service. "These events can affect the entire west coast of North America, often disrupting travel and damaging property in the process."
However, it adds: "Of course, not all atmospheric rivers are disruptive. Many are weak and provide beneficial rain or high-elevation snow that provide crucial inputs to the water supplies of western communities."