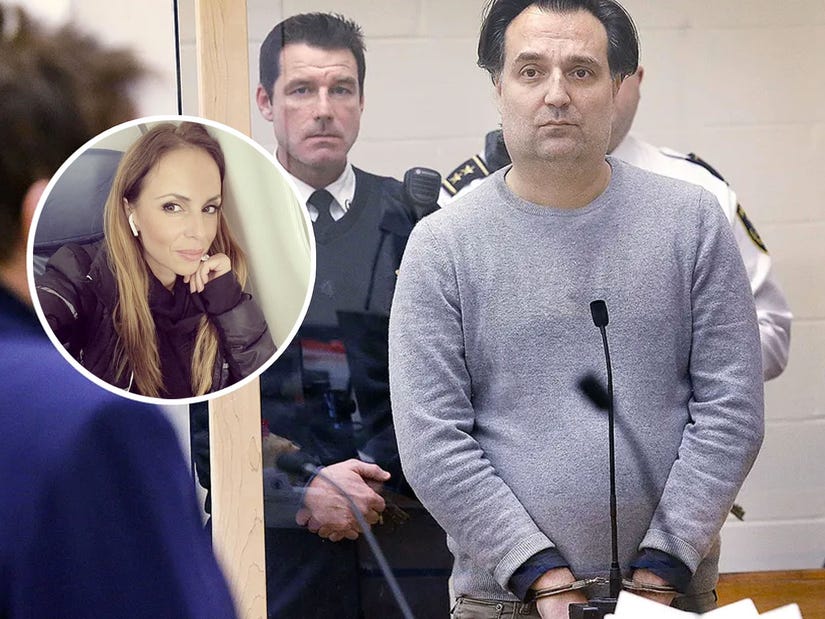 AP / Facebook
She's been missing since New Year's Day.
The husband of a Cohasset, Massachusetts mother-of-three who's been missing since January 1 has been charged with her murder.
Norfolk District Attorney Michael W. Morrissey announced Tuesday that police obtained an arrest warrant charging Brian Walshe with the murder of wife Ana, ahead of his arraignment (per NBC Boston). Brian was previously arrested for "misleading" the police during their investigation into her disappearance -- but pled guilty to the charges.
"The continued investigation has now allowed police to obtain an arrest warrant charging Brian Walshe with the murder of his wife. Mr. Walshe will be transported to the Quincy District Court for arraignment on the charge of murder," Morrissey said in a video statement. "Additional details of the investigation and the evidence in support of those charges are likely to be presented at arraignment but will not be disclosed at this time."
Ana Walshe, 39, of Cohasset, MA was last seen on New Year's Day by a family member at home between 4-5am. She was supposed to take a ride share to Logan Airport in Boston that morning for a flight to Washington, DC -- but never boarded a plane.
She was reported missing by both her husband and employer on January 4, with police logs reportedly confirming her employer was the first to contact authorities. Her phone has been off since the 1st and there's been no activity on her credit cards since then either.
During his arraignment for allegedly misleading investigators, Norfolk First Assistant District Attorney Lynn M. Beland claimed Brian bought $450 of cleaning supplies at Home Depot on January 2 -- after Ana was last seen but before she was reported missing. According to Fox25, a prosecutor also said surveillance video at the store showed him "buying a tarp, mops, tape, and other cleaning supplies." Brian previously told police he had only left the house that day to get ice cream with his son.
Beland also said that while executing a search warrant at the home, blood and a "damaged knife" with blood on it were found in the basement.
CNN also reported that two law enforcement sources said investigators found searches on Brian's internet records for "how to dispose of a 115-pound woman's body" and dismemberment. NBC Boston had a similar report, saying a source close to the investigation said "a troubling internet search history related to murder was found on Walshe's electronic devices." FYI: Authorities have described Ana as being 5'2" and weighing 115 pounds.
According to both CNN and CBS Boston, investigators later found "trash bags with blood, a hatchet, a hacksaw, a rug and used cleaning supplies" at a Peabody transfer station. CBS also reported husband Brian Walshe's vehicle contained "evidence it was recently cleaned."
Brian Walshe is also still awaiting sentencing in a federal case.