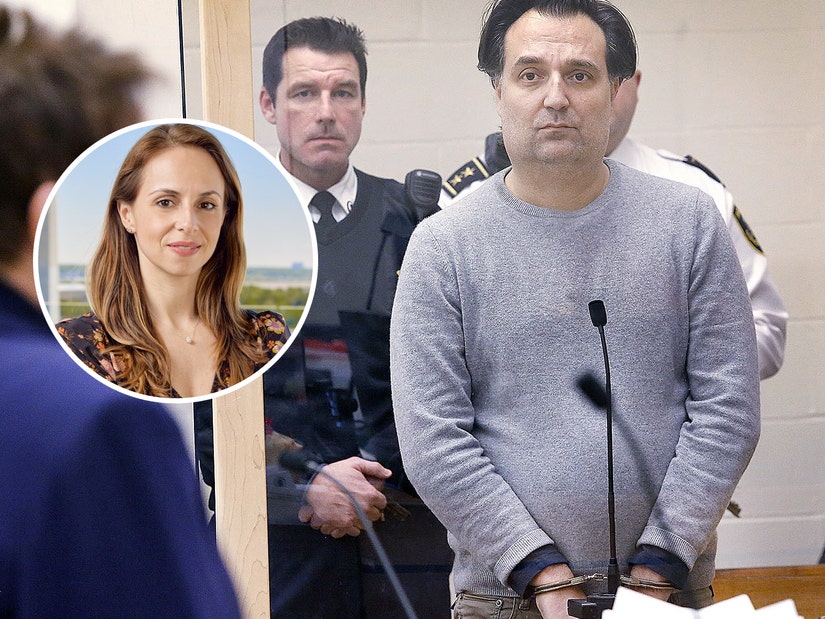 AP/Cohasset Police Department
Prosecutors say the husband was seen buying a tarp, mops, tape and cleaning supplies at Home Depot days before she was reported missing.
The husband of a Massachusetts woman missing since New Year's Day has now been arrested and charged with "misleading" the police during their investigation into her disappearance -- and prosecutors revealed some pretty shocking details on the investigation Monday during his arraignment hearing.
Ana Walshe, 39, of Cohasset, MA was last seen on New Year's Day by a family member at home between 4-5am. She was supposed to take a ride share to Logan Airport in Boston that morning for a flight to Washington, DC -- but never boarded a plane.
The mother of three was reported missing by both her husband Brian and employer on January 4. Her phone has been off since the 1st and there's been no activity on her credit cards since then either. Per WCVB, the DA said Monday that her employer made the initial missing person report and there was no ride share the morning of her disappearance.
While Brian was initially described as being cooperative, that POV changed over the weekend. On Sunday night, Norfolk District Attorney Michael W. Morrissey announced that during the investigation, police developed probable cause to believe Brian "had committed the crime of misleading police investigators."
During his arraignment on Monday morning, Norfolk First Assistant District Attorney Lynn M. Beland claimed Brian bought $450 of cleaning supplies at Home Depot on January 2 -- after Ana was last seen but before she was reported missing. According to Fox25, a prosecutor also said surveillance video at the store showed him "buying a tarp, mops, tape, and other cleaning supplies." Brian previously told police he had only left the house that day to get ice cream with his son.
Beland also said that while executing a search warrant at the home, blood and a "damaged knife" with blood on it were found in the basement -- though no other details were immediately made available.
Brian was ordered to be held on $500,000 bail.
A search for Ana had already been completed in the woods, stream and swimming pool near the family's home on Friday and Saturday. The search was suspended, before police returned to search the house itself on Sunday. Brian was arrested shortly after.
Brian Walshe is also still awaiting sentencing in a federal case.