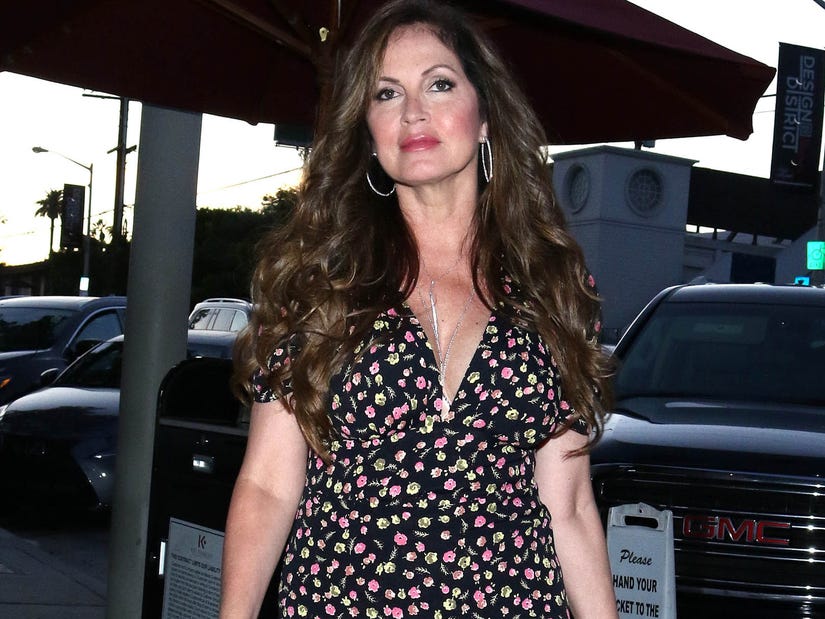 Getty
"I pushed through and did my reports. When I felt a dampness between my legs," the former sports reporter recalls. "I could feel blood leaking."
Lisa Guerrero has revealed a painful experience she kept private for nearly 20 years in her new memoir "Warrior: My Path to Being Brave."
Before Guerrero became Inside Edition's Chief Investigative Correspondent she was briefly a sports reporter for Monday Night Football for the 2003-2004 season.
The now celebrated journalist recently spoke with People about her upcoming book and admitted she "wanted to be the Barbara Walters of sports."
"I was doing these big sit-down interviews with tough, tough athletes who weren't very open with the media — Barry Bonds, Shaquille O'Neal, Alex Rodriguez — and they were opening up to me," she said.
However, Guerrero explained how she was the target of "radio sports-show guys [who] were trying to be the next Howard Stern" and would make demeaning comments about her body and insinuate that "sexual acts" played a role in "how I probably was able to get all these big athletes to talk to me."
She said it only got worse once she became a sideline reporter for Monday Night Football,
In that environment, Guerrero quickly lost her position at MNF. Nearly 20 years later she has now revealed she suffered a miscarriage late in the season when she was between 8 and 12 weeks pregnant.
In an advance excerpt given to People, she explained how she suffered the loss while reporting live during a game.
"I pushed through and did my reports," she recalled. "When I felt a dampness between my legs, I thought, 'Oh, I got my period.' And then I remembered I was pregnant. I was having a miscarriage! I could feel blood leaking."
She then attempted to go to the bathroom when she was told "They're about to throw to you."
Instead of going to the bathroom immediately she said, "I delivered my live report. I was dizzy and nauseated but reminded myself to stand up straight."
"The pain was excruciating," Guerrero said. "I heard myself mispronounce a player's name and knew I'd hear about it later. As soon as I finished, I raced off to interview a coach. Then I headed to the bathroom. As I sat on the toilet, I couldn't believe the blood pouring out of me. It had soaked through my pants. I shoved a bunch of paper towels in my underwear."
She then resumed her duties as a sideline reporter.