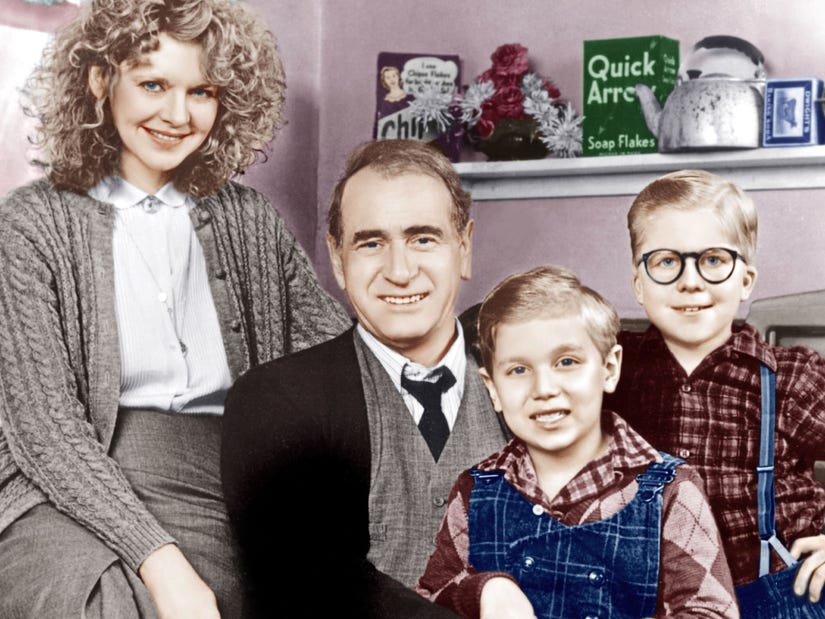 Everett
"I feel so fortunate to have had the opportunity to call her my on-screen mother."
"A Christmas Story" star Peter Billingsley is paying respects to his on-screen mother, Melinda Dillon, after the actress' death earlier this year.
Over the weekend it was confirmed Dillon died on January 9th at the age of 83 in Los Angeles, no other details about her death were released by her family. Dillon is best known for her Oscar-nominated work in "Close Encounters of the Third Kind," as well as her role as Mrs. Parker in the holiday classic.
"So very sad to hear of Melinda Dillon's passing," Billingsley, who played Ralphie in the festive film, shared Monday to Instagram.
"Working with her on 'A Christmas Story' was such a privilege. She was kind, supportive, cool, thoughtful, giving and committed," he continued. "Her body of work demonstrated her incredible range and talent. I feel so fortunate to have had the opportunity to call her my on-screen mother. Rest in peace, Melinda."
Fellow costar Zach Ward also paid tribute on Saturday. "I had a crush on Melinda Dillon when I saw her in Close Encounters. She was my first 'Movie Star' moment," he tweeted. "She was KIND to me. We will all die. Live and be kind the best you can. Share the good in this brief journey. Thank you, Melinda."
While Billingsley and Ward reprised their roles in "A Christmas Story Christmas" in 2022, Julie Hagerty stepped into Dillon's role for the film. Dillon's most recent acting credits were in 2007, when she appeared on the TNT series "Heartland" and the film "Reign Over Me."
Throughout her career, Dillon also received a Tony nomination for her work in the original Broadway production of "Who's Afraid of Virginia Woolf?", an Oscar nome for "Absence of Malice" and appeared in projects including "Harry and the Hendersons," "To Wong Foo, Thanks for Everything! Julie Newmar" and "Magnolia," for which she and the rest of the cast earned a Screen Actors Guild Award.
She also starred in the Barbra Streisand-directed film "Prince of Tides," with Streisand paying tribute to Dillon over the weekend on Twitter. "Melinda Dillon was such a great actress, with a wonderful delicacy about her. She was a delight to direct in Prince of Tides. May she rest in peace," she tweeted.
"So very, very sad to hear of the passing of Melinda Dillon," added "Sioux City" costar Lou Diamond Phillips. "She played my adopted mother in Sioux City, my second directorial effort. What a Light and a Blessing. So effortless in her work that it was easy to overlook how brilliant she was. I feel so lucky to have known her. RIP."
"Melinda was generous of spirit and lent such kindness to the character she played in 'Close Encounters of the Third Kind,'" Steven Spielberg said in a statement. "She was a wonderful actor, and as gifted in dramas ... as she was in beloved comedies like A Christmas Story, Harry and the Hendersons, and Slapshot. We will all miss her."
Tweeted Jon Cryer: "Melinda Dillon's work had such a profound effect on me. Every moment of her performance in Close Encounters was perfection. I'm so grateful she decided to give her artistry to the world."