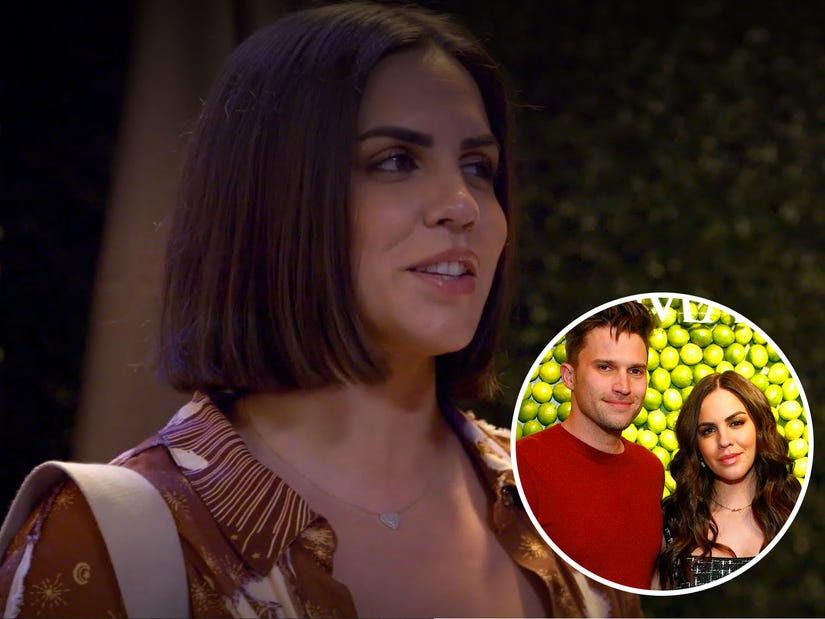 Bravo / Getty
"I'm not out there whoring it up."
Season 10 is the first to air since the pair called it quits on their marriage in 2022 and, judging by this sneak peek at tonight's premiere, Katie's had no problem putting herself back out there.
Bravo released a preview clip from the season premiere in which the cast is attending an event being DJed by costar James Kennedy. At the party, Katie and one her friends start looking around the soiree for guys.
Maloney, however, is somewhat hesitant to pounce, since Tom also attended. "Thus far, he hasn't been around for most of my happenings," Katie tells her friend, before opening up a bit more about her post-split conquests in a confessional.
"I've made out with like three people and then done the full deed with two," she reveals. "I'm not out there whoring it up. Can I ever say that word, whore? Am I gonna get canceled?"
Also on the prowl at the event is Lala Kent, fresh off her own split from Randall Emmett.
"This is the first time in my life that I have been single and sober. The thought of meeting a guy and being like, 'We're gonna do this,' I don't have anything to lube me up,'" she says in her own confessional. "I guess down there I have a lot of s--- to lube me up, but it really freaks me out."
Kent is even seen flirting with one guy about a possible one night stand -- but adds it can't be that night because she has her daughter waiting at home. "We'll be quiet," the man tells her.
The new season of "Vanderpump Rules" premieres Wednesday night on Bravo.