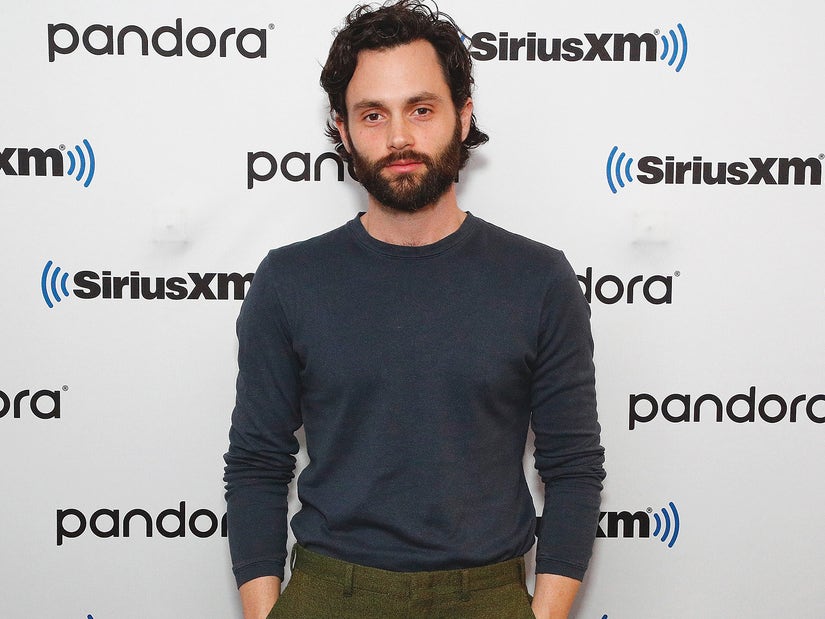 Getty
"Fidelity in every relationship — especially in a marriage — is important to me."
Penn Badgley revealed he asked "You" producers to dial down the steamy scenes in the new season of the show.
During an appearance on Stitcher Studios' "Podcrushed" podcast, the 36-year-old "You" actor revealed he asked the series' showrunner to limit the amount of sex scenes he'll have to film in season four.
"I asked Sera Gamble, [the] creator, 'Can I just do no more intimacy scenes?' This was actually a decision I had made before I took the show. I don't think I've ever mentioned it publicly, but one of the main things is, do I want to put myself back on a career path where I'm always [the] romantic lead?" he said.
While filming intimate scenes may not count as cheating, Badgley explained that "fidelity in every relationship — especially in a marriage — is important to me."
The "Gossip Girl" alum married Domino Kirke back in 2017; the couple share their two-year-old son, James.
"It got to a point where [I thought], 'I don't want to do that,' so I said to Sera, like, 'My desire would be zero [intimate scenes], to go from 100 to zero,'" he continued.
Though he made his request known, Penn realized that it may not be possible considering, "I signed this contract. I signed up for the show. I know what I did."
"You can't take this aspect out of the DNA of the concept, so 'How much less can you make it?' was my question to them," Badgley elaborated.
Thankfully, Gamble "didn't even bat an eye. She was really glad that I was that honest, and she was sort of almost empowered. She had a really positive response and they came back with a phenomenal reduction."
The first half of "You" Season 4 is streaming now on Netflix, the remaining episodes are scheduled to drop on March 9.