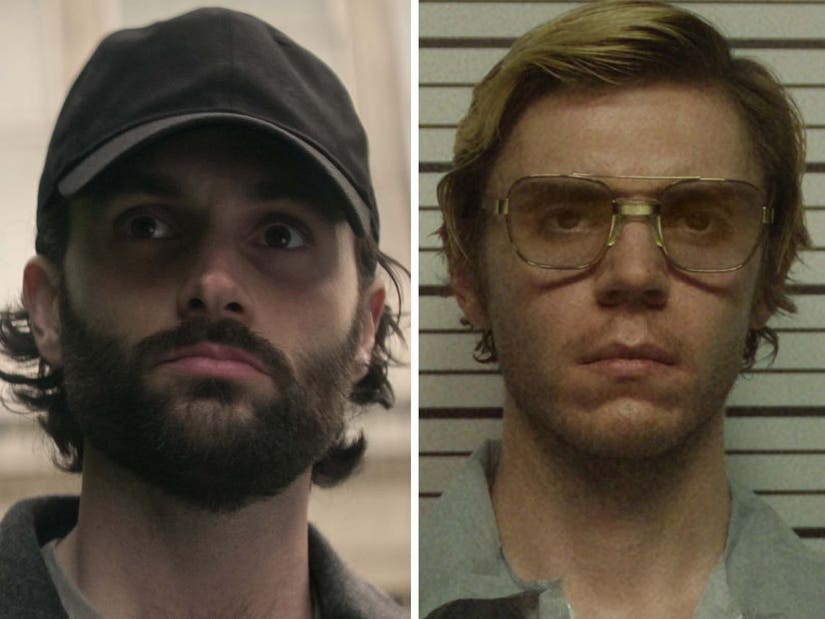 Everett Collection
Penn Badgley is calling out the Netflix creators of "Dahmer -- Monster: The Jeffrey Dahmer Story" for making serial killer Jeffrey Dahmer attractive to viewers.
In an interview with Entertainment Tonight, the 36-year-old "Gossip Girl" alum claimed viewers needed to look inside themselves to reconcile with why they find serial killers attractive.
"We need to look inside," he laughed. "Now, to be fair, with our show we created something where you're meant to fall in love with him, so that's on us. Ted Bundy, that's on you. Jeffrey Dahmer, that is on you... It's weird, man. That's what our show is exploring."
Badgley's comments of course caught the attention of many on the internet.
"Lmaoooooo," one user commented on a soundbite of the interview posted to TikTok. "Penn shading his bosses at Netflix AS HE SHOULD for putting dahmer out there. Like Jow is MADE UP. Bundy and Dahmer aren't."
Another wrote, "he hit the nail on the head there lol."
"He's calling all you b--ches that found Jeffrey Dahmer attractive out AS HE SHOULD," someone commented.
The first half of "You" Season 4 is streaming now on Netflix, the remaining episodes are scheduled to drop on March 9.