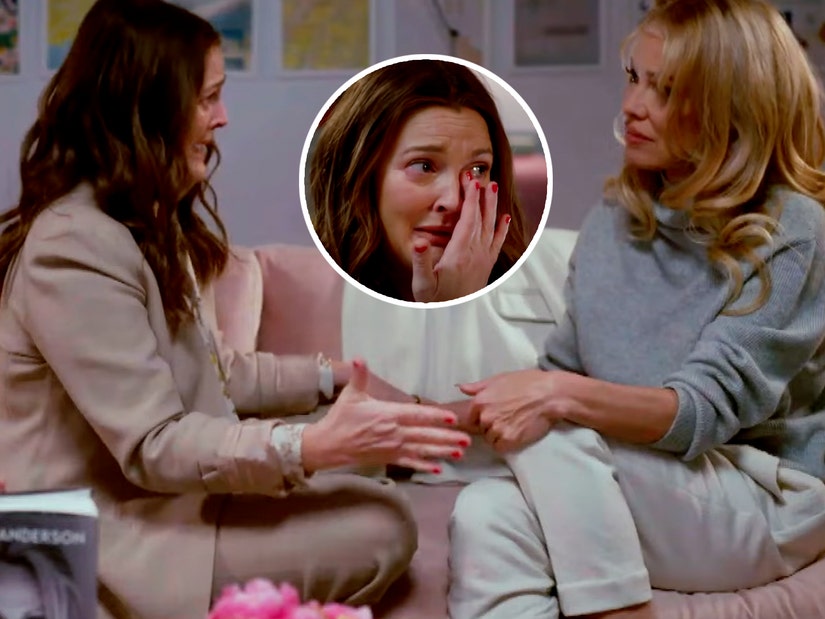 The Drew Barrymore Show
"I so understand, I get it, don't f--- with my kids."
In an interview promoting Pam's book and Netflix doc, Anderson and Barrymore bonded over doing the most to protect their children. Pam shares two sons, Brandon and Dylan, with ex Tommy Lee, while Barrymore shares daughters Olive and Frankie with ex Will Kopelman.
"When I had my kids, that changed everything," Drew said to her guest, who responded, "Well, the things you won't do for yourself, you do for your kids." Barrymore then wondered, "And are we protecting our children the way we never got to have that protection?"
As Anderson said she even hired security guards to watch her boys at school -- "because people were trying to take them off the school yard" -- Drew mentioned how Pam and Tommy really struggled with the paparazzi back in the day.
"At a certain point, I so understand, I get it, don't f--- with my kids, this is not okay, they didn't sign up for this," Barrymore said, breaking into tears and getting very emotional. "How did you get through it? Because you raised this incredible boys."
Anderson said it's important to now "be careful of social media," as Barrymore joked she just "loves having kids in this day and age."
Drew then pointed out something from Pam's book with which she could relate, as Anderson said she doesn't "really know how to love someone that isn't my kids' dad."
"That's hard, isn't it? It's just that connection you don't have with anybody else," explained Anderson. "I don't care if I'm alone the rest of my life, I've experienced wonderful, loving moments and sometimes things don't last for a reason and that's fine."
"I love this discovering of myself and there's so many parallels I feel with you," added Drew.
The two ended the conversation by Barrymore bringing up the social media campaign to get Pam cast on the next season of "White Lotus," though Anderson admitted she hasn't yet seen the show because of some issues in Canada getting HBO. Drew told her the show was a "masterpiece," before Anderson suggested they both appear on it together as sisters.