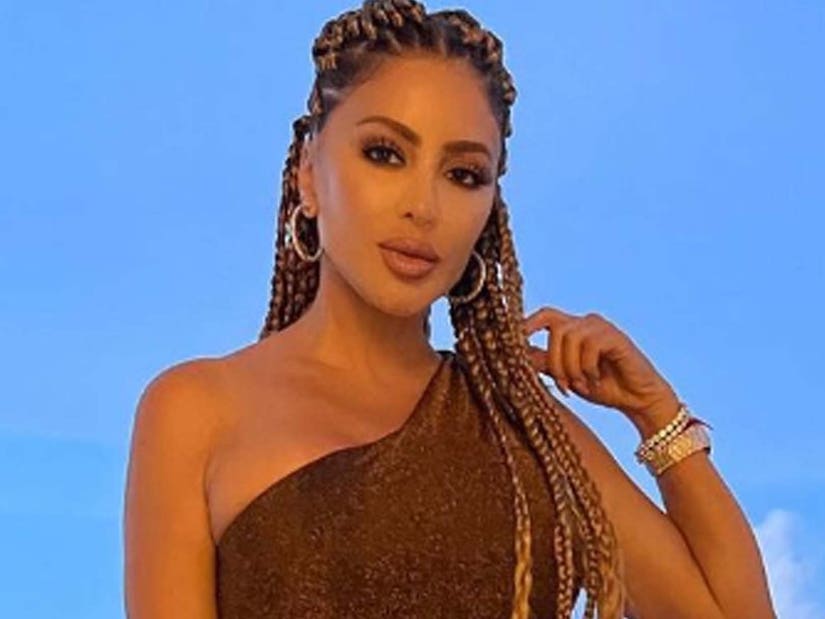 Instagram
Friend of the Show Kiki Barth came to Pippen's defense -- saying, "As long as it looks good on you, I think we should just embrace it"
Larsa Pippen is defending her choice to wear her hair in box braids after a fan suggested they weren't "culturally appropriate."
During part three of the reunion episode of "The Real Housewives of Miami," the 48-year-old reality star doubled down on her decision to style her hair that way, after a viewer noticed she had rocked the braids during the cast's trip to the Bahamas.
"Watching the tease for the season, I noticed you were sporting braids in the Bahamas," host Andy Cohen read a fan question. "Fashion-wise, you can pull it off. But do you think it's really culturally appropriate? I think you're going to get a lot of backlash."
Pippen largely disagreed, "I mean, I'm not White," she said. "So I don't know — my mom used to wear braids."
"I have a braider who comes and braids my kids' hair every 10 days ... My son's had braids literally for the last four years," the OnlyFans model said of her children's hair styles. Larsa shares four kids: Scotty Pippen Jr, Sophia, Justin and Preston with her ex-husband Scottie Pippen.
"I'm going on a trip, I don't want to have to deal with my hair, I'll have her braid my hair," she added.
The television personality further defended her history of wearing braids by pointing to her heritage, saying her grandparents are Moroccan while her parents are of Lebanese and Syrian descent.
"My grandparents are Moroccan," Pippen continued. "My mom had braids when she was a kid. I've been braiding my hair every time I've gone on vacation since I can remember. My honeymoon pictures, my hair was braided. When I was 18 years old, my hair was braided. I've always worn braids when I travel."
Friend of the Show Kiki Barth also weighed in on the decision following some probing from Cohen -- saying, "I feel like anybody should rock whatever they want to. As long as it looks good on you, I think we should just embrace it."