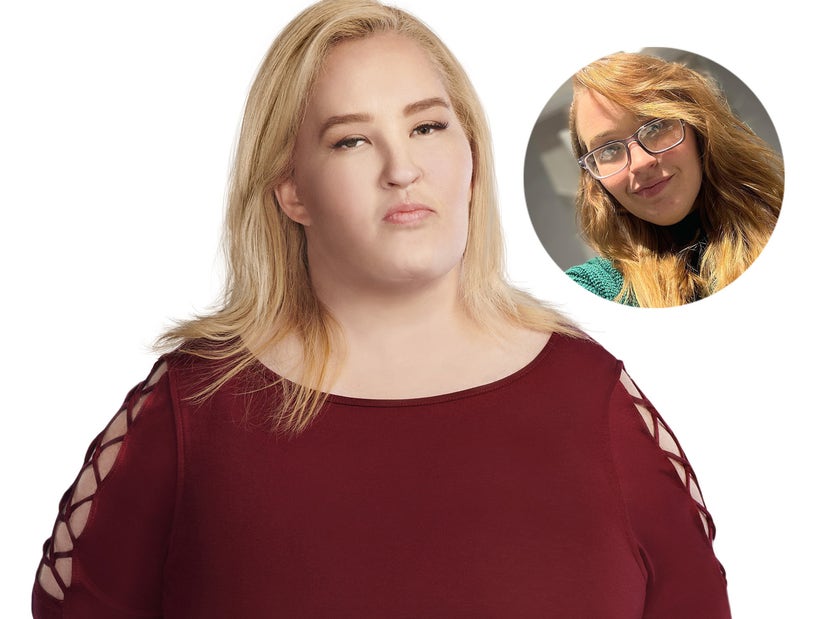 WE/Instagram
Mama June Shannon's oldest daughter Anna "Chickadee" Cardwell was diagnosed with stage 4 adrenal carcinoma in January -- it was reportedly June who spoke with Anna's two young daughters about what was going on with their mom.
Just ahead of the premiere of the new season of "Mama June: Family in Crisis," Mama June Shannon opened up about the health crisis that has struck close to home after her daughter's cancer diagnosis.
At just 28 years old, Anna "Chickadee" Cardwell was diagnosed with stage 4 adrenal carcinoma, a form of cancer June describes as "very rare and very aggressive," in a new chat with ET.
According to the Cleveland Clinic, adrenocortical carcinoma is a cancer "that forms in the outer layer (cortex) of the adrenal glands." It's said to be "very rare," with only one out of one million people diagnosed each year.
In the interview, June shared that Anna has undergone a second round of chemotherapy and has "lost all her hair" as a result of her battle with the cancer that had spread to her liver, spleen, and lungs before she was even diagnosed.
"There's days where I don't know to scream, get mad, or be happy," said June of caring for her daughter, and helping with her grandchildren.
"As her mom, we've had talks you don't want to have with your child. We know what the endgame is and we are prepared for that," she said, before qualifying her comment, "You're never prepared, but we know what could happen."
June shared that it was down to her to sit down and explain what was going on with Anna's two children, Kaitlyn, 10, and Kylee, 7, and the possible tragic outcome for their mother.
As for Anna herself, June said that she's definitely struggling with everything. "Just depends on what day it is," she told the outlet. "She sleeps a lot. She doesn't want to eat some days."
Anna reportedly had her first round of chemotherapy in March, with TMZ reporting that even as her hair was "coming out in chunks," she was keeping her spirits up and even shopping for wigs to cover the hair loss.
At the time, the outlet reported the family was "very hopeful" she would pull through her diagnosis, with doctors waiting to see how she reacted to that chemotherapy treatment.
Now, the reality star is scheduled for a third round of the treatment next week with a follow-up scan set for Saturday. The family will be awaiting the results of that scan on May 9 to see how to proceed with her care.
After the initial reveal of her cancer diagnosis, Anna's younger sister Alana "Honey Boo Boo" Thompson took to her Instagram Stories to comment.
"This is what I mean when I say you never truly know what somebody is going through at home," the 17-year-old reality star wrote alongside a screenshot of TMZ's article. "no matter how famous they are. yes, I'm very famous, but normal s--- happens to me and my family & y'all need to realize that ASAP."
Alana and Anna are two of "Mama June" Shannon's daughters. She is also mom to Lauryn "Pumpkin" Elfird, 23 and Jessica "Chubbs" Shannon, 26. Anna made appearances on 2009's "Toddlers & Tiaras," and starred in several seasons of the spinoff series, "Here Comes Honey Boo Boo."
The new season of "Mama June: Family Crisis" premieres Friday at 9 p.m. ET on WEtv.