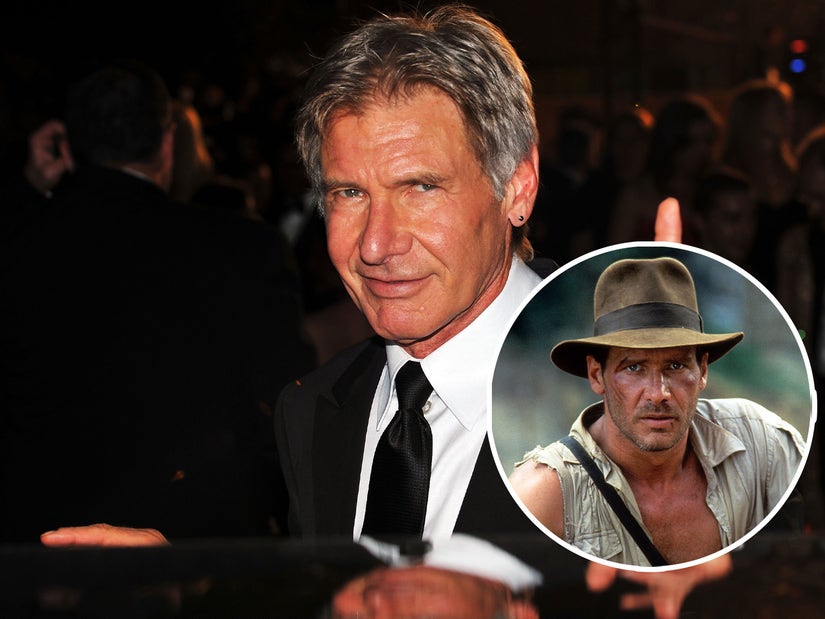 Getty
"I need to sit down and rest a little bit," Ford joked after acknowledging his time as the swashbuckling archeologist was coming to a close
The 80-year-old actor confirmed "Indiana Jones and the Dial of Destiny" will be his final outing as the iconic swashbuckling archeologist at the Cannes Film Festival's Friday press conference for the upcoming film, per Variety.
Ford, who inhabited the character for five films across four decades, is officially ready to retire the role now that he feels he's seen "Indy" through.
"Is it not evident," he joked, referring to his retirement from the franchise. "I need to sit down and rest a little bit." The actor opened up about his desire to return as Indiana Jones for a final swan song in order to see "a completion of the five films."
"I wanted to see the weight of life on him. I wanted to see him require reinvention. I wanted him to have a relationship that wasn't a flirty movie relationship," Ford explained.
"Dial of Destiny" will feature the archeologist in a race against time to find an artifact that possesses the ability to change the course of history. Jones, alongside his goddaughter (Phoebe Waller-Bridge), will face Jürgen Voller (Mads Mikkelsen) -- a former Nazi member who works for NASA.
In order to effectively tell the story, filmmakers used digital de-aging technology to turn back the clock on Harrison's appearance in a few scenes.
"It's not photoshop magic. That's what I looked like 35 years ago," Ford said of the de-aged scenes. "It's just a trick unless it's supported by story. I think it was used very skillfully. I'm very happy with it."
However, when asked if a digitally de-aged Ford will continue in further Indiana Jones ventures, producer Kathleen Kennedy responded for him with an emphatic "no."
"You got the answer from the right person," the star added.
Meanwhile, a reporter at the event declared she found Ford still "very hot" and took pleasure in seeing him shirtless in a scene from the forthcoming film.
Ford replied with a surprised expression, "Look, I've been blessed with this body. Thanks for noticing."
On Thursday, Ford appeared to be visibly moved by the five minute standing ovation following the premiere of "The Dial of Destiny."
Ford was also given an honorary Palme' d'Or award that celebrated his storied career in Hollywood with blockbuster films like "Star Wars" and "Blade Runner 2049."
"It's indescribable. I felt… I can't even tell you," he said of receiving the award. "It's just extraordinary to see a relic of your life as it passes by. With the warmth of this place and sense of community, the welcome is unimaginable. It makes me feel good."