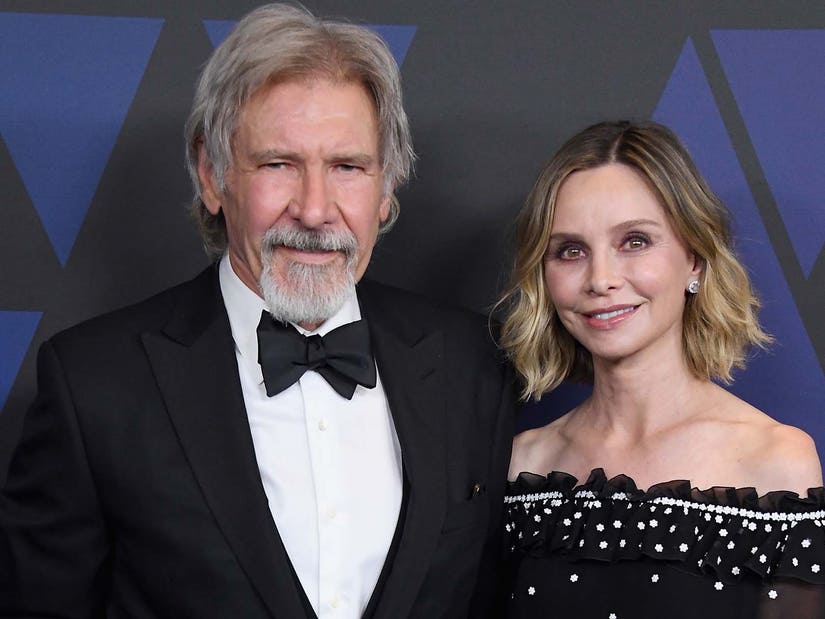 Getty
"It was really hard on my family and it was hard on me."
In an interview with The Hollywood Reporter, the 80-year-old "Indiana Jones" alum revealed that Flockhart refuses to fly in novelty airplanes with him following a scary crash. Back in March 2015, Harrison made headlines after he was forced to make an emergency landing on a golf course in Venice, California after clipping a tree while flying an aircraft from WWII.
"My wife does not fly with me in vintage airplanes anymore — she will in others," he told the publication. "I certainly don't want to have to recover from that kind of accident again. It was really hard on my family and it was hard on me."
Though the experience was quite traumatic and he wound up in the hospital, Ford felt okay to fly again after he discovered what was behind his crash.
"I went back to flying. I know what happened. So that's part of the reason [I went back]. There was a mechanical issue with the airplane I could not have known about or attended to in any way," he reflected. "So in the words of the great philosopher Jimmy Buffett: S--- happens."
Ford's rep shared a statement to TMZ at the time, revealing that the Oscar Award winner "was flying a WWII vintage plane today which had engine trouble upon take off. He had no other choice but to make an emergency landing, which he did safely."
"He was banged up and is in the hospital receiving medical care. The injuries sustained are not life threatening, and he is expected to make a full recovery," the statement read.
"Well, one time we picked up this woman who was hypothermic on the mountain. She barfed in my cowboy hat but didn't know who I was until the next day," he told THR. "I stopped doing it because we would be lucky enough to find somebody and then they'd be on 'Good Morning America' talking about 'a hero pilot.'"
"It's nothing f---ing like that," he added. "It's a team effort. It's lame to think about it that way."