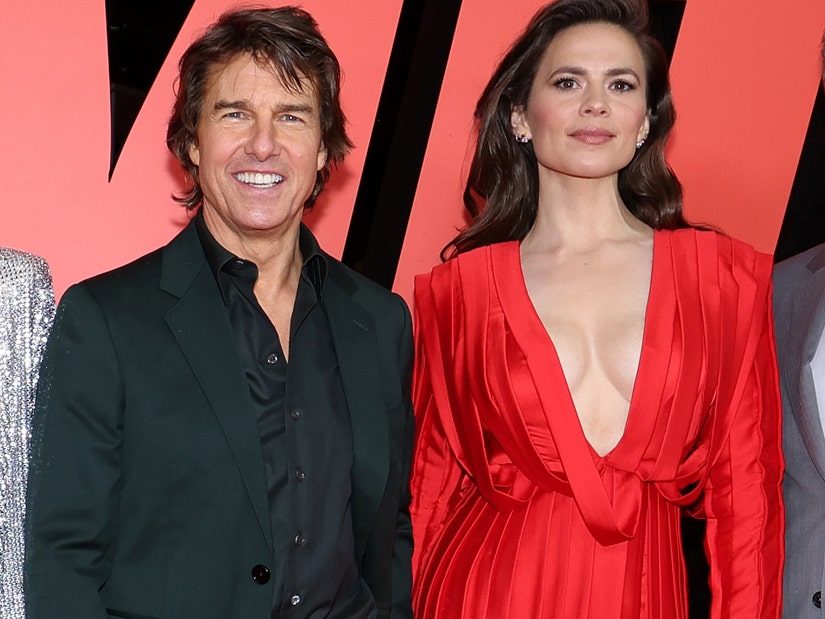 Getty
Cruise and fellow Mission Impossible mainstay Simon Pegg also reacted to rumors of the mega-star's strange on-set rules involving eye-contact.
While speaking to The Independent about her new film, Mission: Impossible-- Dead Reckoning Part One, the actress addressed how she felt about rumors that she was dating Cruise, who is 20 years her senior.
"I would be like, 'Ooh, there's some weird rumours, and it feels base, it feels a little dirty, it feels grubby, it's not what I'm about,'" recalled Atwell, 41. "Why are things being assumed or projected onto me about my relationship with my work colleague and boss?"
The actress also noted that it's "upsetting" because "it's involving people in my actual life, my personal life, who have to be on the receiving end of that. It becomes invasive."
Atwell also noted that she sees Cruise and director Christopher McQuarrie as "sort of two uncles."
Cruise himself is also dispelling rumors about his supposed bizarre on-set rules.
Cruise was asked to reveal the weirdest story surrounding himself in Hollywood, which Cruise responded was the rumor that people "were not allowed to look [him] in the eye."
Pegg also noted that he is more "normal" than Cruise's public reputation suggests.
"I've been able to hack my way through all the bizarre mythology that surrounds him," said Pegg. "On one side he's Tom Cruise: this enigmatic film star everyone wants to know about."
"And on the other, he's just a guy," he added. "I like being normal with him."